Advertisement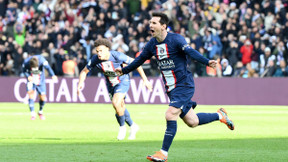 Advertisement
Advertisement
Advertisement
PSG is aware that it will have to separate from its MNM. But he probably hoped not to have to part with Lionel Messi, the Argentine star. Only, Neymar is in contract until 2027, while Kylian Mbappé seems unstoppable. It could therefore be Messi who is leaving the club, he who has not always extended and for whom Barça is ready to make an original offer.
The clubs know how to redouble their originality and intelligence to achieve their ends. This is the case of FC Barcelona who seems to have embarked on the preparation of the return of his legend: Lionel Messi. Because the information that comes down from Paris are good, Messi still not having extended. And the Barca, in serious financial trouble to a plan.
Messi paid in tickets…
THE Barca must face a deficit of €200 million to be absorbed as quickly as possible. But in his quest to regain his former level, Joan Laporta, the president of the Catalan club wants to bring back Lionel Messi. According The Parisian, it would be a gross annual salary of a maximum of €10 million, to which will be added bonuses linked to the ticketing of the stadium. During the clasico, the Camp Nou ticket office generated €8m.
Messi – PSG: A dramatic change announced, Qatar can hit hard https://t.co/7I1Dwwb8ei pic.twitter.com/BEfINxd71m

— 24hfootnews (@24hfootnews) April 1, 2023
…and in swimsuits
But that's not all ! The name of Messi is obviously a seller and the Argentinian could take advantage of it. THE Barca would consider offering an incentive to The Pulga regarding the sale of jerseys. The ball is in the court of Lionel Messi.