a disturbing new press release falls for Sergio Rico!
While Sergio Rico's state of health seemed to improve in recent days, a new, not very reassuring press release from the Virgen del Rocio University Hospital was published on Friday.
Photo credits: IconSport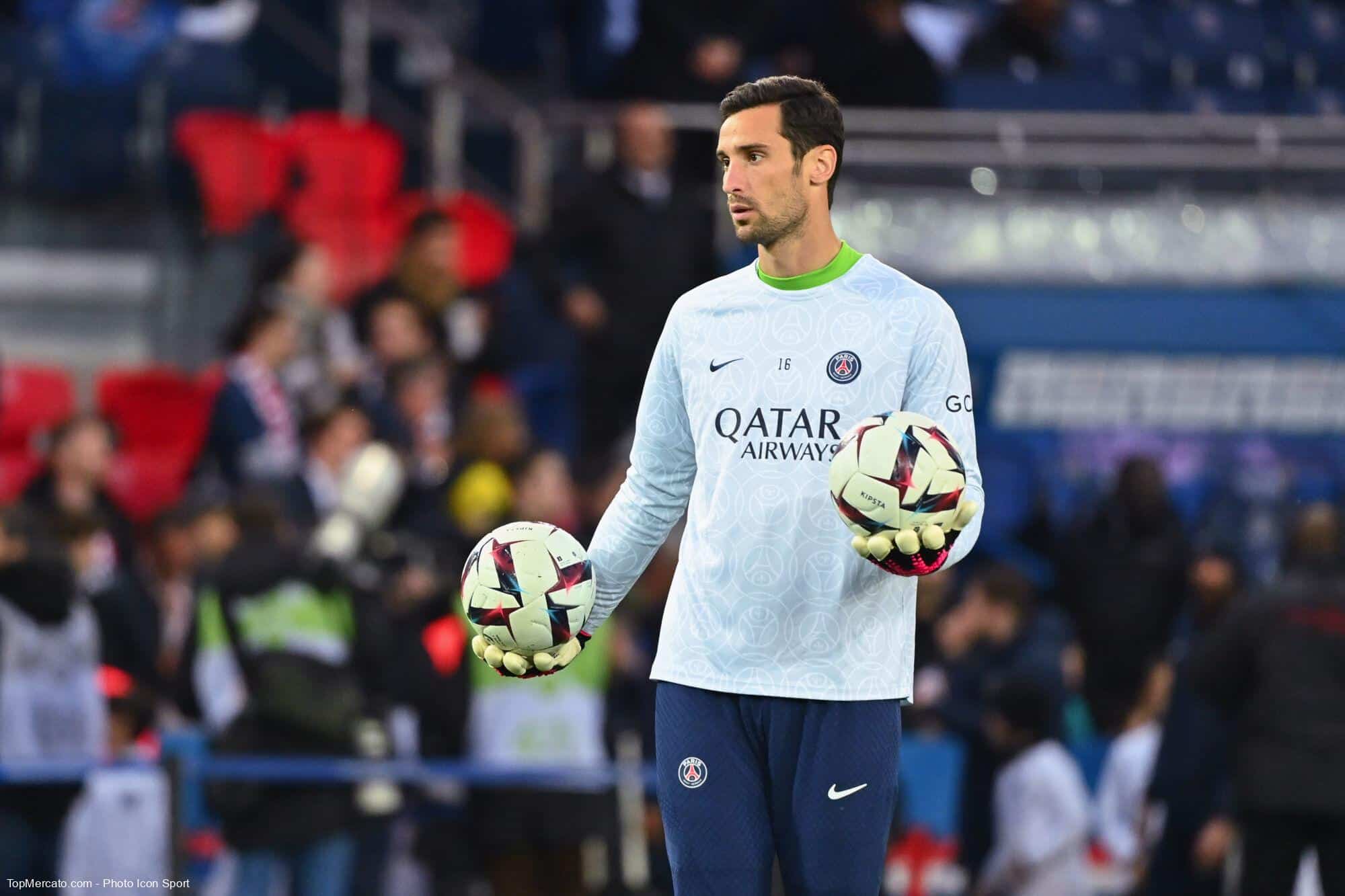 The days go by and there is still great concern about the state of health of the Paris Saint-Germain goalkeeper. Victim of a riding accident two weeks ago in Andalusia the day after the official coronation of the Parisian club in Ligue 1 after a draw (1-1) against Strasbourg, Sergio Rico is far from out of the woods.
Rico again in a coma
Two days after the first signs of improvement, the hospital establishment in Seville issued a new press release to indicate that the Spanish porter had been plunged back into a coma. "Sergio Rico is sedated again and remains in serious condition. Specialists in intensive care medicine continue to monitor and await the evolution", specifies the Virgen del Rocio University Hospital. The wife of the PSG goalkeeper, who has been going back and forth since this tragic accident, had moved social networks a lot in a message published last week. "Don't leave me alone my love, because I swear to you that I can't, I don't know how to live without you. We are waiting for you my life, we love you so much", wrote Alba Silvat on instagram.
PSG waiting
This accident also aroused a wave of emotion in the Parisian locker room. After a first message of support during the UNFP Trophies ceremony, Kylian Mbappé had strong words for his teammate after PSG's last match of the season against Clermont at the Parc des Princes (2-3). "There is more important than football (…) We are all affected, it has worried us all week. We wanted to pay homage to him as best we could. We have to pray, we thank the people at the stadium but also those who supported Sergio and his family in their own way, the Park was incredible. We will pray and send as many positive vibes as possible to get him out of this situation.had entrusted the PSG striker.