a former coach close to trying the adventure in Brazil?
Seven years after leaving Olympique de Marseille, Marcelo Bielsa has not yet hung up his apron. Fired from Leeds last February, the legendary Argentinian coach is approaching a new project.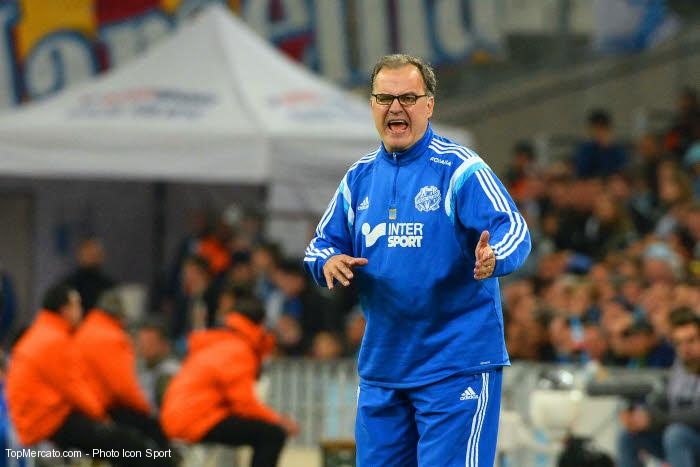 If Marcelo Bielsa only stayed a year on the bench of Skies and Whites, fans have never forgotten the one we nicknamed El Loco. His passage between July 2014 and August 2015 remains in all memories. True to his principles, the Argentinian promotes an offensive and spectacular game that delights and ignites the Vélodrome. If OM do not win any trophies, this enchanting parenthesis will remain forever engraved in the hearts of the Phocaeans.
8 years ago, to the day, the@OM_Official of Marcelo Bielsa unfolded against the @StadeDeReims 🔙⚽️#That day | #League1Legends pic.twitter.com/K84wl4UXQD

— Ligue 1 Uber Eats (@Ligue1UberEats) September 23, 2022
However, the adventure takes off abruptly at the very beginning of the following season. After a more than stealthy mandate at Lazio, the coach returns to France to take the reins of LOSC. This choice will unfortunately prove to be a failure since Marcelo Bielsa sees his contract terminated after three months.
Marcelo Bielsa tracked by a former Neymar club
After Ligue 1, Bielsa discovers the English second division with Leeds. A daring decision but which turns into success since it restores its letters of nobility to this mythical club. Sixteen years after having left it, the Peacocks find the elite of British football. For his debut in the Premier League, Marcelo Bielsa achieved a very good performance (9th in the 2020-2021 championship) before being dismissed in February 2022.
Currently without a club since his ousting, Marcelo Bielsa could join Brazil to train the Santos club there, according to the media Globe. As noted RMC, the club that trained Neymar is currently in poor shape (11th in the Brasileiro Serie A). If the Argentinian would be the number 1 target of Santos, the case is still far from being heard. Mauricio Pochettino could also be a fallback solution according to the Brazilian media.