Advertisement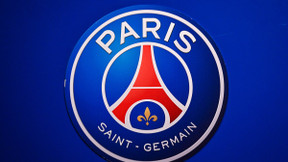 Advertisement
Advertisement
Advertisement
PSG took on a new dimension by moving under the Qatari flag in 2011. Since the arrival of QSI, expectations around the Parisian club have considerably increased. But it is also the case of the reputation of the club, now world famous. However, the turn taken by PSG does not seem to please Eric Cantona very much.
This season, PSG has revealed something rather unprecedented compared to recent years. Indeed, in certain league matches, the Parisian club has sometimes left its opponents with the impression of being vulnerable. Because if over the last seasons this impression is more and more visible, the PSG has long been truly feared in sport. On the other hand, from an image point of view, the capital club has often been singled out for its lack of cohesion since the arrival of QSI at the head of the club.
PSG: Qatar's improbable new project https://t.co/h8BQLj0WHt pic.twitter.com/nKAwP2mTd8

— 24hfootnews (@24hfootnews) May 26, 2023
Eric Cantona prefers Red Star to PSG
In an interview published in the columns of Parisian, Eric Cantona reconsidered his footballing convictions. The former glory of the 90s does not seem to really appreciate the side "business" increasingly present in modern football. "I may be an old jerk, but I prefer to support football that has a soul, that has something that touches me. On the side of Paris, I would rather go to see the Red Star, in Saint-Ouen, than the PSG "says the former player who worked for OM in particular between 1988 and 1991.
Cantona frustrated with excessive football media coverage
"I still love football"continues Eric Cantona, "But there are certain excesses that I like less, which are born of its media coverage, such as "oversponsorization" and the crazy sums it generates, and which pervert the human being. It's everywhere, not just in sports." concludes the caption Manchester United.