New number 1 goalkeeper for the French team since the international retirement of Hugo Lloris, Mike Maignan is at the top of his game this season.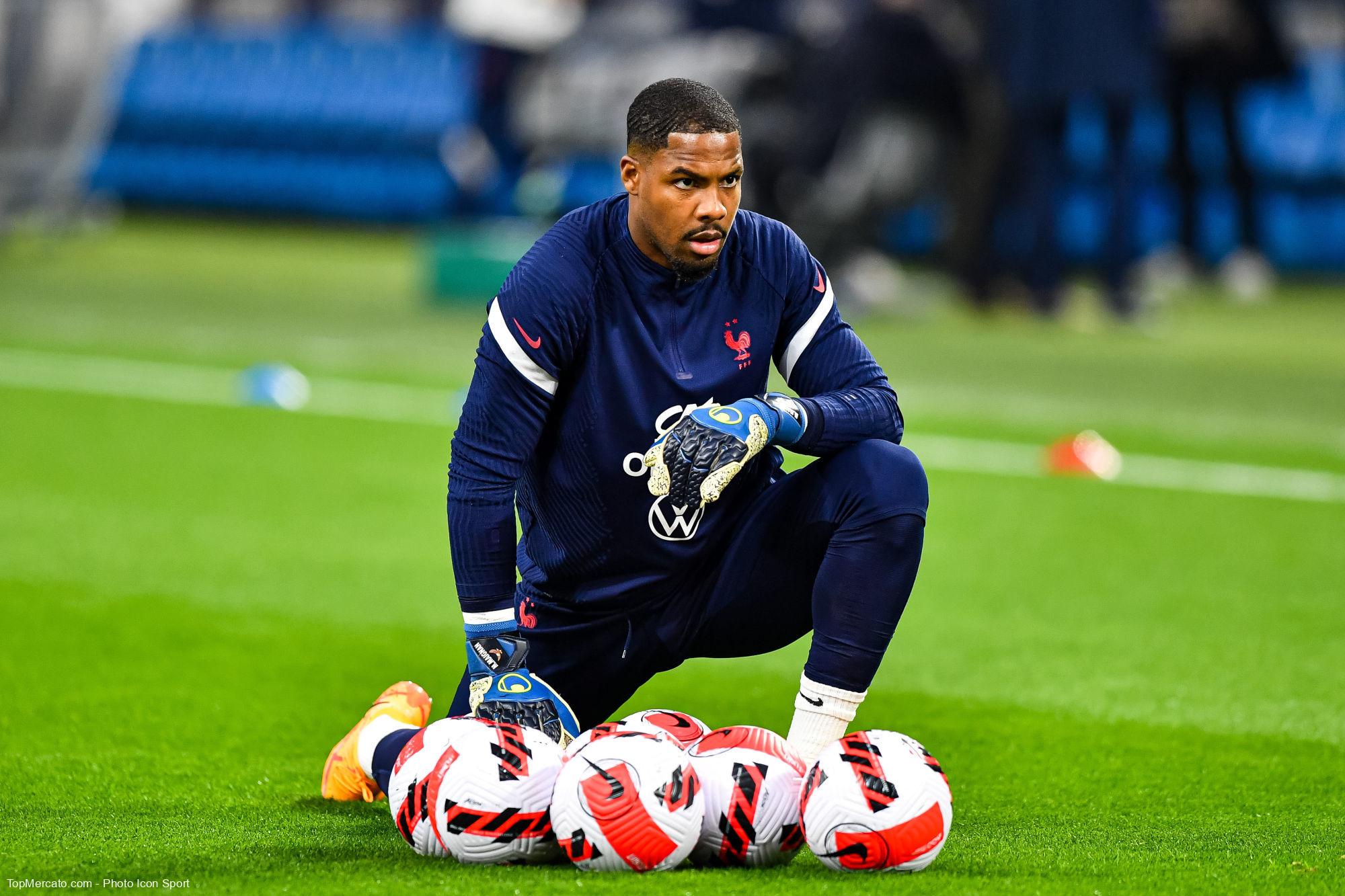 If AC Milan reached the semi-finals of the Champions League, it was largely thanks to the performances of Mike Maignan. The former Lille player, who arrived in Lombardy in the summer of 2021, has achieved a 33% clean sheet with his club this season and has conceded just 26 goals in 27 games in all competitions.
His performances as No. 1 of the Blues against the Netherlands and Ireland in March had also impressed. Maignan had notably repelled a penalty against the Oranjes and was the author of an exceptional parade at the end of the match in Dublin. Invited to speak about one of his successors on the airwaves of RMCFabien Barthez admitted to being a fan of the player, but is not yet fully convinced.
"Something is still missing"
"We are very good with Mike, I love his game, his posturesays the 98 world champion. It's him when he plays, there's nothing school. Now he is coming to the national team. Those who have been in the France team know it, it's still a step above. I have enormous confidence in Mike, but we will now see what happens. We saw his last Champions League match: something is still missing. This goal should not be taken. The reality is that you have to win games."
💬 "Today's goalkeepers lack personality. Mike? I love his game and his posture. When he plays, it's him! Now we have to move on with the French team"

Barthez gives his opinion on Mike Maignan and the current generation of porters. pic.twitter.com/DYzQhdwvBk

— Super Moscato Show (@Moscato_Show) May 26, 2023
The former OM goalkeeper puts a goalkeeper a step above the others at the moment: Thibault Courtois: "He is coming of age, he has dominated the subject for two or three years. He's sober, it's him when he plays, not another goalkeeper. This is the current problem with new generation goalkeepers: they are all the same, they lack personality."