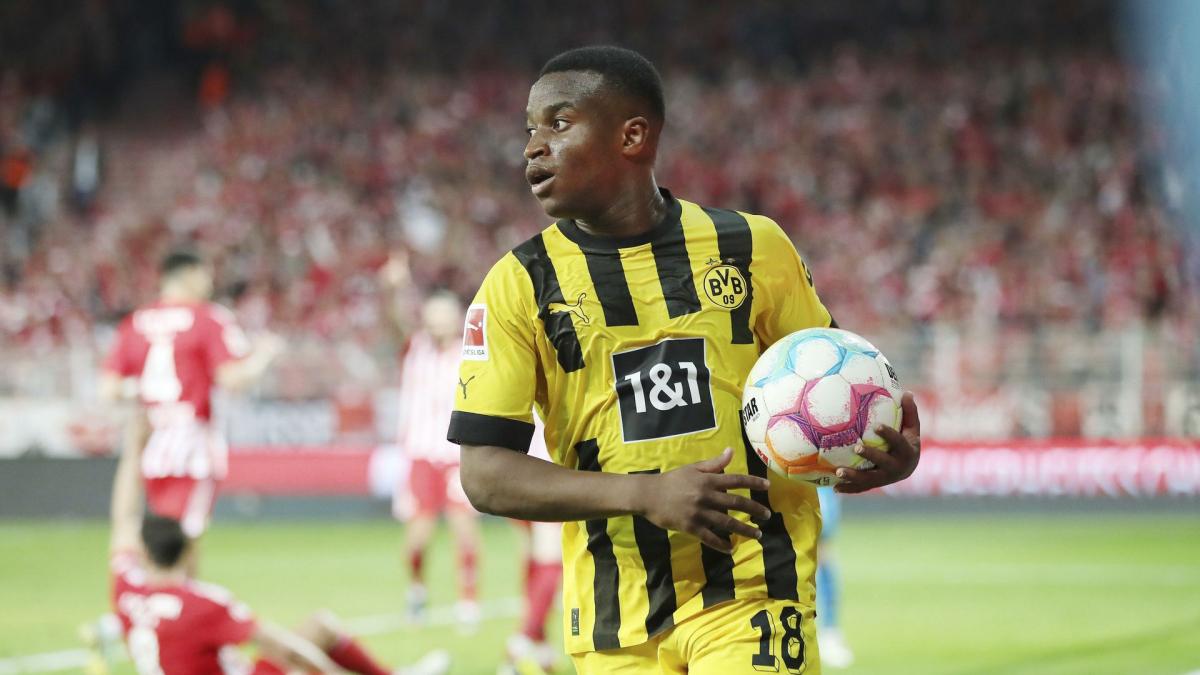 Football has changed. And this is especially valid for what happens off the pitch. For years, Europe's biggest clubs have been fighting not only to recruit the biggest stars of the moment, but also to afford the best nuggets in the world at a very early age, in order to prevent them from joining another cador and that they are practically impossible to recruit afterwards.
We have a good example at the moment with the Endrick case, who, from the height of his 16 years, arouses the greed of many big clubs in Europe, with Real Madrid and Paris Saint-Germain at the top of the list in particular. And in addition to the young Brazilian, who will have to wait until 2024 to land in Spain, France or elsewhere on the Old Continent, there is also Youssoufa Moukoko, the German-Cameroonian prodigy from Borussia Dortmund.
Real Madrid's new priority
His contract expires next June, and PSG would already be on the job. The 17-year-old striker, author of 6 goals and 3 assists in 12 appearances in the Bundesliga, has even recently become the priority objective of Real Madrid to believe Defense Central. The media even indicates that "Florentino Pérez thinks of doing all in » on him !
Liverpool would also be particularly interested. But all hopes are not lost for BVB, who are likely to face a bloodletting next summer. "I have been here for 7 years, I feel at home here. I know this club very well and the manager Terzic trusts me., he confided on Saturday after the victory of his family against Bochum (3-0). To be continued…