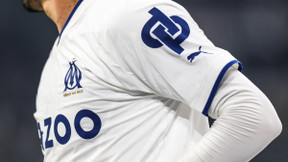 Advertisement
Advertisement
Six months after his arrival at OM from Le Havre, young Isaak Touré flew to AJ Auxerre to find playing time. weapons in Ligue 1 and will return to OM this summer to surprise his world.
Last summer, OM were ahead Manchester City in order to obtain the signature ofIsaac Toure. The 19-year-old giant had no luck at the start of the season. In order to avoid a season lost to his crack, Pablo Longoria made the decision to send him on loan to Auxerre. Under the orders of Christophe Pelissier, the young defender is getting tougher but also accumulating a lot of playing time. Very good news for OM for next summer.
A crack arrives at OM, he promises heavy https://t.co/rpBZ41qfW9 pic.twitter.com/rIqPQZyyIp

— 24hfootnews (@24hfootnews) March 18, 2023
Touré unanimous at AJA
Isaac Toure rises from its ashesAuxerre. The native of Gonesse in the Paris region fully participates in the maintenance mission of the Burgundian club where he has a string of tenure and high-flying performances. He has already played eleven games since his arrival and won the majority of his duels. The Auxerre sports supervision is filled.
"They are very happy with his performance"
Proof thatIsaac Toure makes her hole at theAuxerrea source close to the club confirmed the good things said about him to Foot Mercato. " Isaac is a nice surprise. He is a young player who was very followed last year when he was in Le Havre. He was immediately integrated into the workforce and I know that the management are very happy with his performance. ", Explains a relative of the sports supervision. Successful bet for OM who will recover his giant of 2m06 this summer because no purchase option was included in his loan. It remains to be seen if Igor Tudor will trust him this time.