After PSG, Qatar is preparing very heavy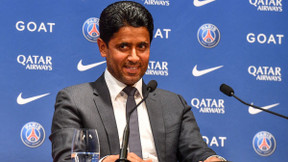 Advertisement
PSG has been owned by Qatar Sports Investments since 2011. The Qataris want to expand their influence with Malaga, but not only. Moreover, according to The Daily Record, a huge project is underway behind the scenes.
In the summer of 2011, PSG went under the Qatari flag and the QSI project therefore came to life. Since Paris Saint Germain has become a global monster in marketing and sporting terms, the club is still chasing the European holy grail that is the Champions League. The Qatari owners do not intend to abandon the Paris Holy–German as its president Nasser Al-Khelaïfi already entrusted it in the past.
Zidane – PSG: he wants to break the dream of Qatar https://t.co/PQ7niMEm8i pic.twitter.com/apUDxH3jNR

— 24hfootnews (@24hfootnews) June 9, 2023
Malaga, then Manchester United?
On the other hand, the royal family of Qatar would like to extend its influence in the world of football. Therefore, according to The Daily Record, President Nasser Al–Khelaifi would like to take control of Málaga, a former La Liga regular, who plays in the Spanish second division. But Málaga would only be the consolation prize in quotes.
Buy Manchester United and set up a recruitment process via Braga
According The Daily Record, the main plan of the Qataris, after having been able to acquire shares at Bragawould count on creating a common network with several clubs and would count on buying Manchester United to the Glazer family. Subsequently, the plan would be to bring talent to Braga for them to gain experience in order to send them to the PSG or at Manchester United. The tone is set.
Advertisement