Al-Khelaïfi in turmoil, his defense comes out of silence
The entourage of Nasser Al-Khelaïfi rebounded at the opening of a judicial investigation for influence peddling concerning Paris Saint-Germain. The lawyers of the president of the capital club deny any involvement of their client.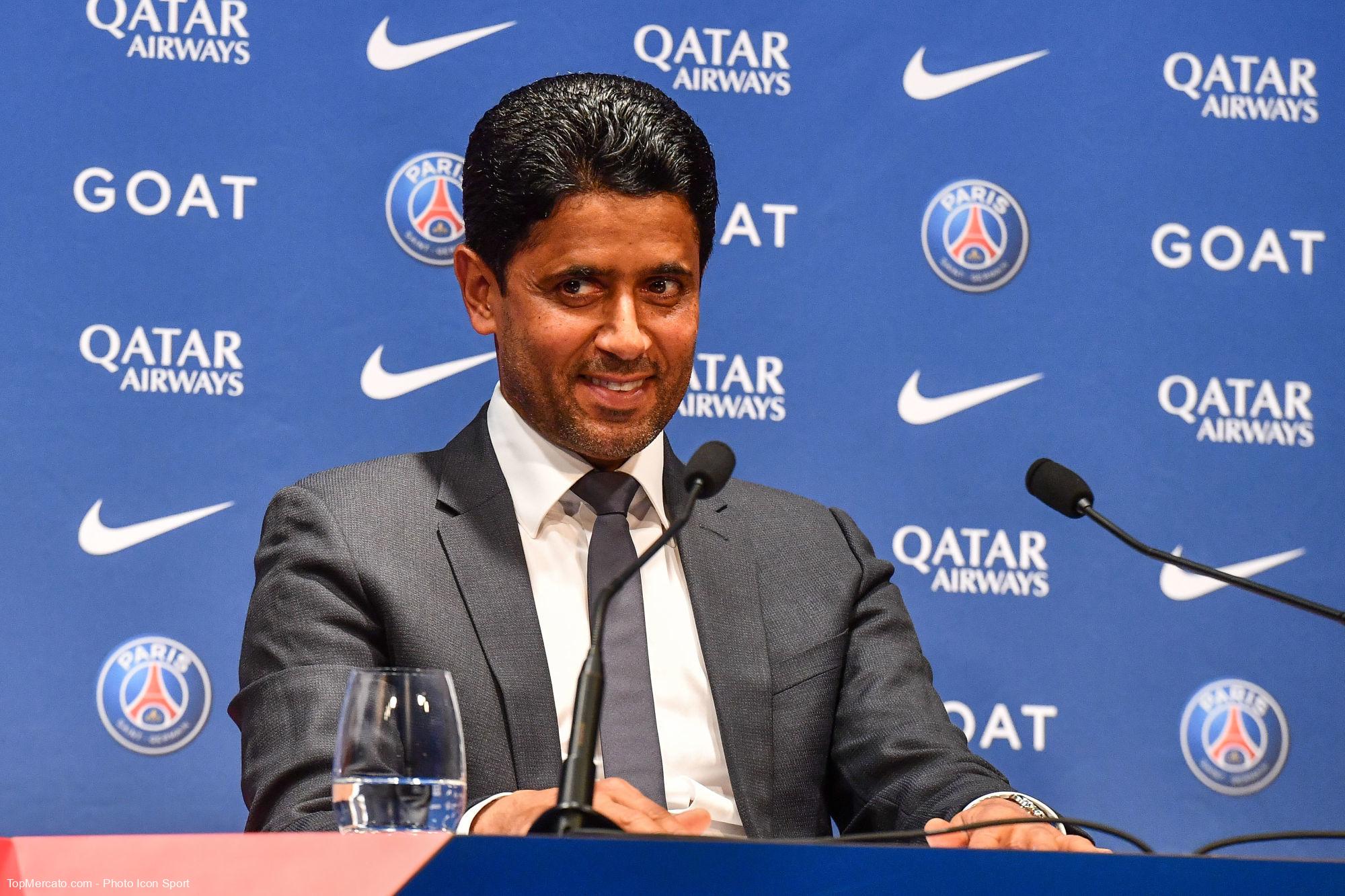 Nasser Al-Khelaïfi has been at the heart of heavy non-sporting news for a few hours. This Thursday, the newspaper Release revealed the existence of compromising files for the president of Paris Saint-Germain. According to information from the daily, a Franco-Algerian businessman had at his disposal a USB key containing "explosive documents that could embarrass one of the most powerful organizations in France"involving the boss of the club in the French capital in particular in connection with the awarding of the 2022 World Cup to Qatar (November 20-December 18).
"It has nothing to do with Nasser Al-Khelaifi"
Said RMC Sportsin the wake of these revelations, the Paris public prosecutor's office communicated the opening of a judicial investigation into possible influence peddling that benefited Paris Saint-Germain, in direct connection with the investigation released by Release. Three men – two former police officers and an Algerian lobbyist believed to be Tayeb B., a name revealed by Release – would have been presented to a judge. Remained silent until then, the entourage of Nasser Al-Khelaïfi came out of his reserve. Quoted by RMC Sportsthe lawyers of the Qatari unsurprisingly denied the slightest involvement of their illustrious client.
"In response to media reports in France regarding ongoing investigations against three individuals for potential illegal activities, we categorically and absolutely confirm that this has nothing to do with Nasser Al-Khelaifi", said Francis Szpiner and Renaud Semerdjian. Will this official statement be enough to put out the fire around the Parisian president? Answer in the next few days… It is in this context that Paris Saint-Germain of Christophe Galtier, leader of Ligue 1, will host Nice on Saturday evening as part of the 9th day.