Saïd Chabane spoke, before the meeting of Angers on the ground of AC Ajaccio, on the situation of Sofiane Boudal and Azzedine Ounahi. The president of the SCO confirms that the Maine-et-Loire club will have all the trouble in the world to keep the Moroccan duo.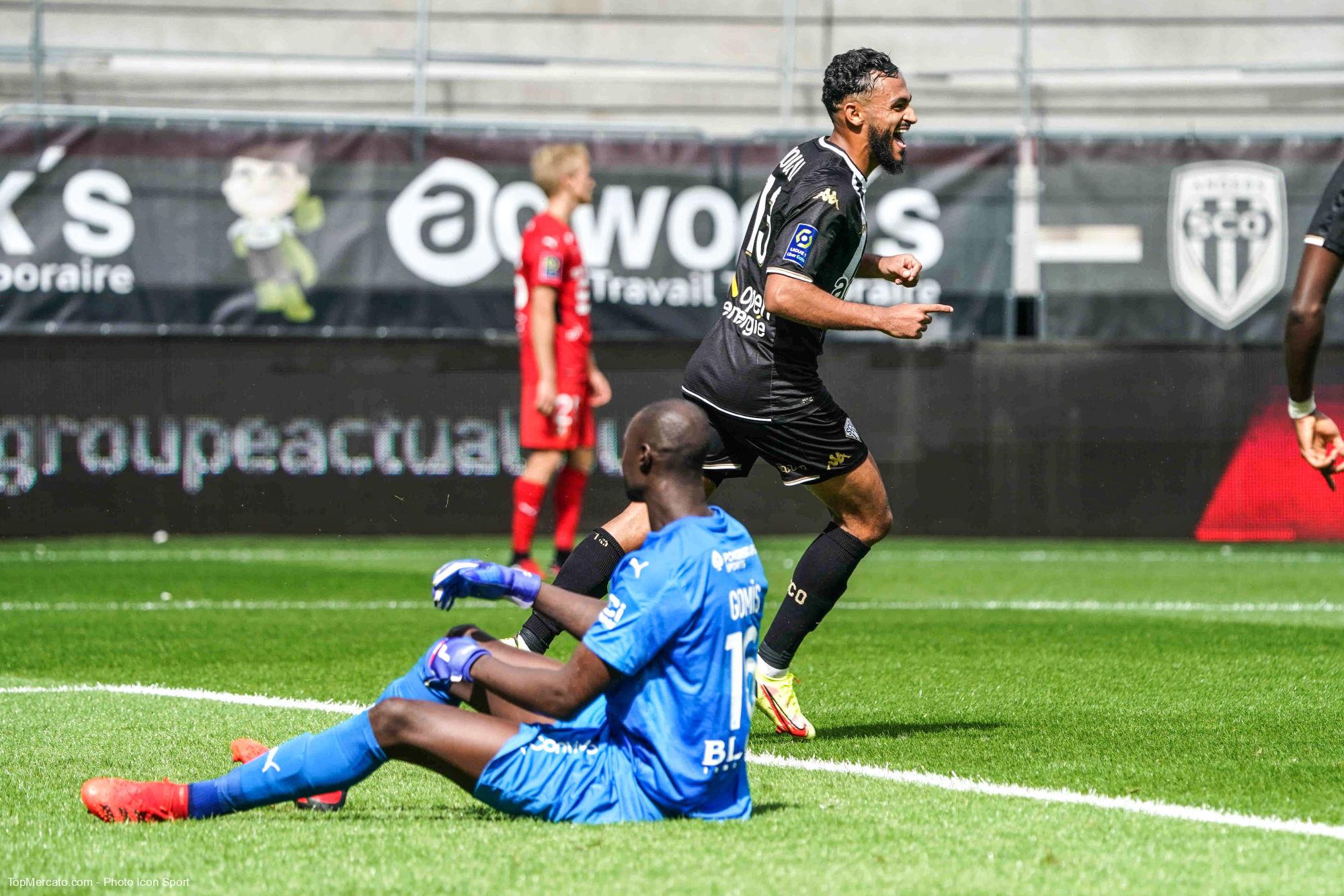 "We will have a hard time saying no"
Morocco's exceptional career at the 2022 World Cup – prestigious success against Belgium, Spain and Portugal, historic qualification for the semi-finals before elimination against France – excites many clubs interested in the services of several executives of Walid Regragui's Atlas Lions. It is especially two players who arouse strong desires, namely Sofiane Boufal and Azzedine Ounahi. This Wednesday, before the Angers match on the lawn of AC Ajaccio counting for the 16th day of Ligue 1 (1-0 defeat), Saïd Chabane gave an update on the situation of his duo. Interviewed by Prime Videothe president of the SCO did not hide that the red lantern of Ligue 1 will have difficulty keeping the two players during the winter transfer window.
🗣️ Saïd Chabane: "Two clubs from the Middle East have positioned themselves for Sofiane Boufal."

The Angevin president is open to the departure of his Moroccan international. #Ligue1UberEats #Boufal #Morocco pic.twitter.com/KyMIVfqISq

— Prime Video Sport France (@PVSportFR) December 28, 2022
"Two clubs from the Middle East have positioned themselves"
"Everything is possible. There are so many requests. He will and we will have a hard time saying no. The player will surely want to leave. The ideal is to sell it and have it loaned. We have two French clubs. When I see the list of clubs that have requested us, I tell myself that anything is possible for him. Santa Claus came before his time. It will be a loss for us. It has the quality and exceptional room for improvement"warns the Angevin boss about the 22-year-old midfielder, targeted by Olympique de Marseille.
Saïd Chabane reveals that two teams from an exotic championship have placed themselves on the 29-year-old winger, under contract until June 2024. "Two clubs from the Middle East have positioned themselves, with interesting offers for him and for us. We have not yet discussed with the player to find out his wishes, whether he wants to stay in Europe, in Angers or leave. We would like to keep them all. But at some point the siren song…" This means that Angers no longer seems to be in control of its destiny to keep the two men. These next few weeks will make it possible to say whether the team based in Raymond-Kopa will still play with them for the second part of the 2022-2023 season.