Advertisement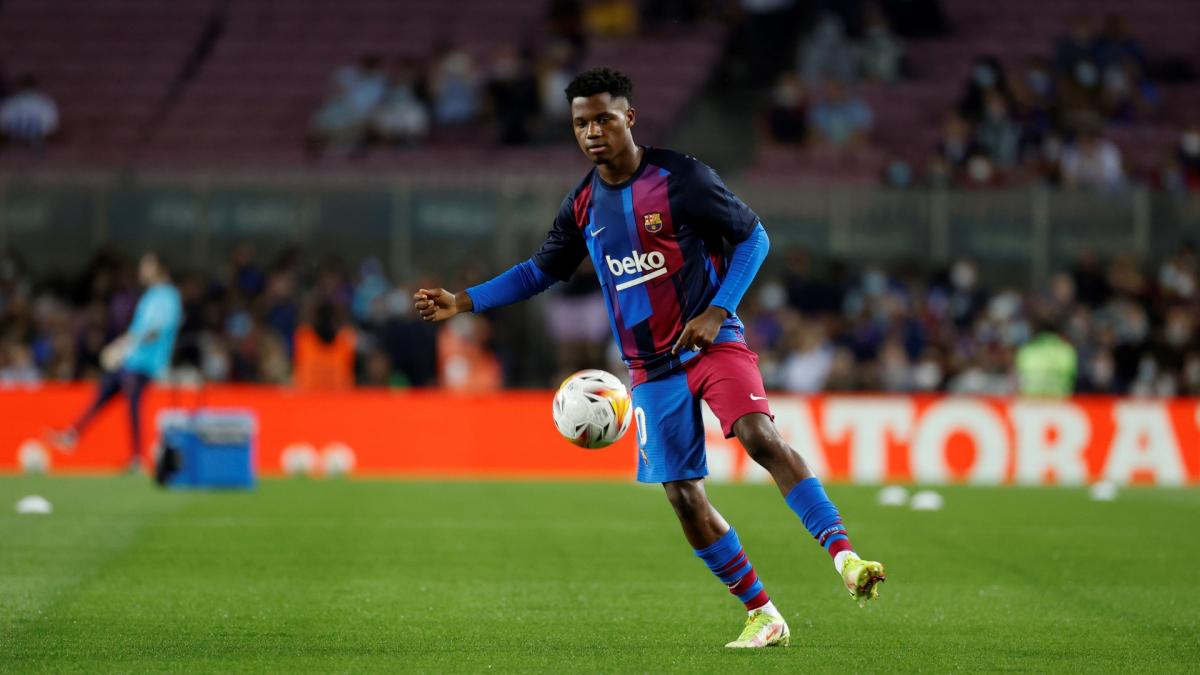 Joan Laporta has just hit two nice shots. In less than a week, FC Barcelona has formalized the extensions of two of its pillars for the future: Pedri (2026) and Ansu Fati (2027). While there was no big problem extending the two Iberian internationals, the striker's case was a bit more perilous from the start, since his contract expired in 2022 and the automatic option of extension was contested by l player's agent, Jorge Mendes. The latter, however, listened to the wishes of his client, who swore by Barça, despite the interest of big European teams able to offer him a much more substantial salary.
During a press conference organized at Camp Nou on Thursday, the main concerned explained his decision. "My dream has always been to be successful here and I will be able to do it, I will work every day to achieve it and give the club back everything it has given me. It's a dream to be here, but I haven't done anything yet, I hope one day I will be able to compare my career to that of other great players from La Masia ", first launched the one who now has a clause of one billion euros.
Fati never hesitated
"I'm very quiet, I feel loved here, and that's what matters most to me. There is no pressure, just the motivation to get up every day to improve myself, and that's what I do. From day one, I told my agent that my first option was to stay in Barcelona, ​​and he understood it. It is possible that there were offers from other clubs yes, but for me it was always very clear, I wanted to be here ", added the number 10 of the current seventh in La Liga.
A new number which does not frighten him especially. "I still have to improve, I still have a big margin, I have to listen to all the people at the club who want to help me. And reinforce what I already have, by working on a daily basis. I am very happy to wear the n ° 10, no one is going to match what Messi did, I have to make my way ", concluded the 18-year-old prodigy, not wishing to compare himself to his former teammate Lionel Messi. If he manages to do even half of what his glorious elder did under the blaugrana tunic, Fati will already have something to be very satisfied …