In an interview given to Telefoot, Houssem Aouar reconsidered his decision to wear the jersey of Algeria. The Olympique Lyonnais midfielder especially wanted to respond to his detractors.
Houssem Aouar, who only had one friendly selection with the France team in October 2020 against Ukraine (7-1), chose to give up the blue jersey definitively and could quickly wear the tunic of Fennecs. Aware that this decision earned him strong criticism, the 24-year-old delivered his vision of things.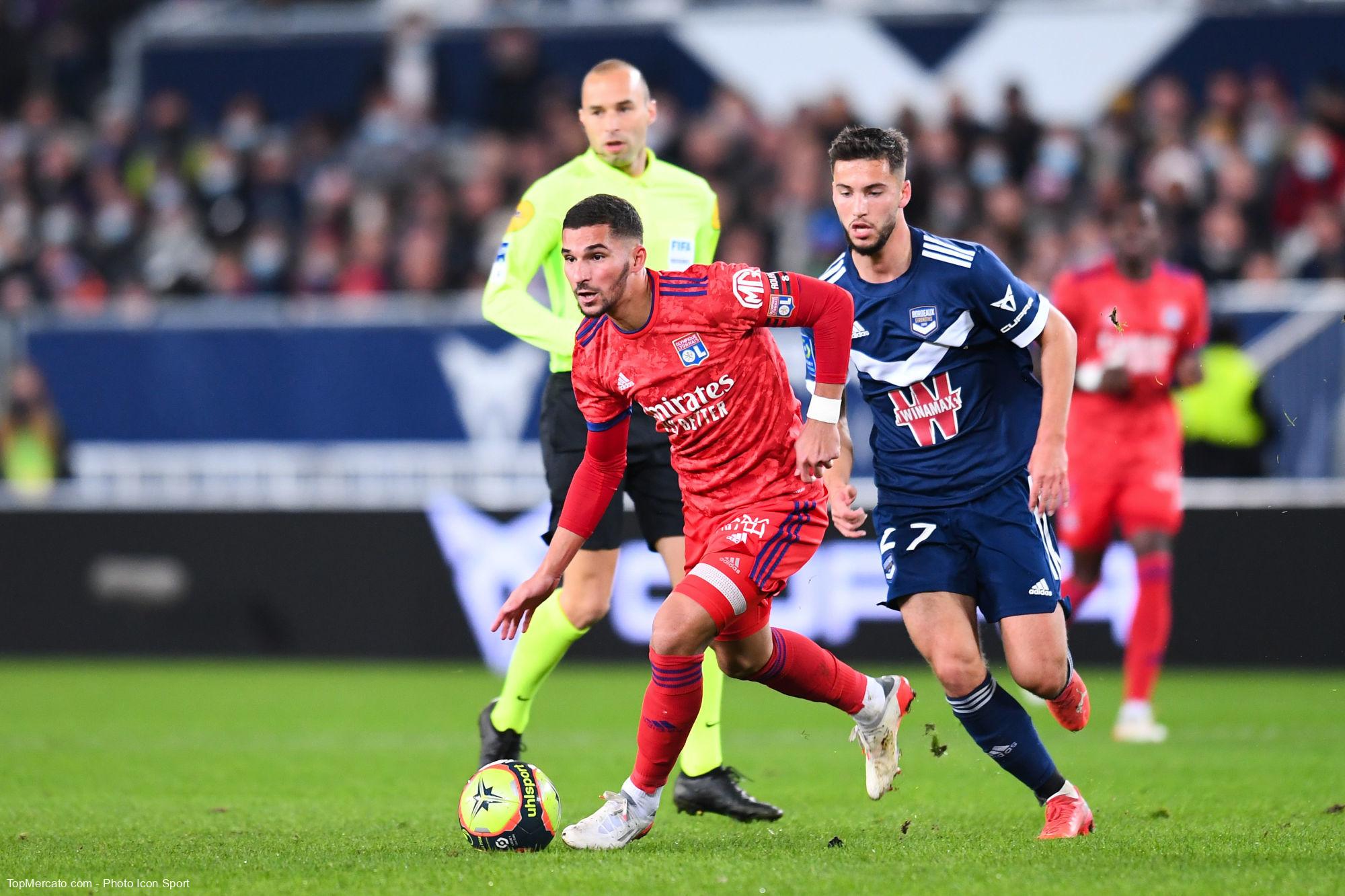 "I am ready to face criticism. I understand them, it's my choice. I am ready to face. When I saw that the president and the coach (of Algeria) came during my vacation to reach out to me, I saw it as a sign of fate. I don't regret having worn the blue jersey. That's not what I meant, it's been misinterpreted, misunderstood and misunderstood. I said that I regret not having chosen Algeria earlier. It is not a choice against France, far from it. I was trained here, I'm French too. We like everything that is catchy, it's a shame"he explained in this interview broadcast this Sunday on TF1.
"It is not a default choice"
Whistled by part of his own public when he entered the game against FC Nantes on Friday evening at Groupama Stadium (1-1), Aouar wanted to respond to those who accuse him of opportunism. "It's a lack of respect for our country because there are very good players in Algeria. There are so many African players who are among the best in the world: Mané, Mahrez, Salah, Osimhen. It's not a default choice at all. By making this choice, I was never told that it was going to be all acquired, that I was going to come and that I was going to have the necessary playing time. Not at all, I am on an equal footing with the rest of the group and available to the coach"he continued.