Atlético Madrid: João Felix at an impasse
Forward João Felix was loaned out to Chelsea for the second half of the season, but the English club decided not to go any further.
Photo credits: Icon Sport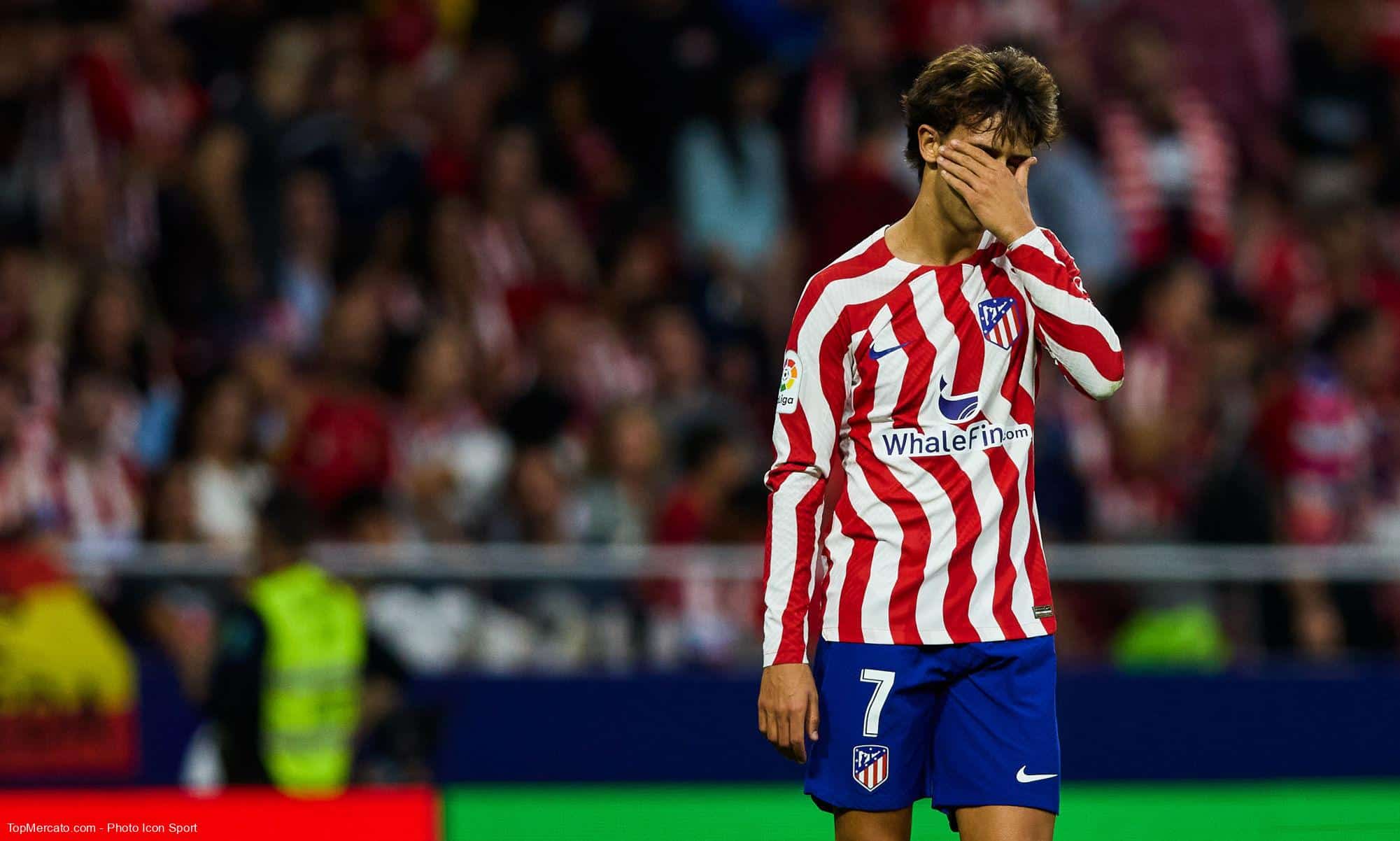 Under the impetus of the new coach of the Blues, Mauricio Pochettino, the 23-year-old Portuguese, author of a timid second part of the season in the Premier League (4 goals in 16 games), was not retained by the 12th of Premier League for next season. In question, in addition to the performance of João Felix, his purchase price, too high (Atlético Madrid claims around 100 million euros).
Asked about his striker, Diego Simeone, the Colchoneros coach, said that João Felix would return to La Liga. But the former Benfica striker is still interested in the idea of ​​​​a departure from Atlético Madrid, especially since the competition will not weaken at the 3rd in La Liga. Indeed, according to the information relayed by brand, Alvaro Morata will extend his lease. The 30-year-old Spanish striker, linked to the Madrid club for one season (2024), will extend his three-year contract until 2026.
The news should be made official shortly.
João Felix followed, but…
According to the revelations of Sport, João Felix has a very specific idea regarding a departure and his possible future club: the Portuguese wants to play in the Champions League next season. However, the clubs engaged for the next C1 do not rush to the gate to attract the Lusitanian international (62 selections).
João Felix is ​​most regularly associated with English clubs, according to Sport, but Manchester United, Arsenal and Newcastle United are not making the striker a priority. Only Aston Villa and Tottenham have expressed concrete interest recently in the player, but the two teams will not play in the Champions League next year (Spurs only in the Europa League Conference).
João Felix could therefore have to resign himself to continuing the adventure at Atlético Madrid, in competition with Antoine Griezmann, Alvaro Morata, Memphis Depay and Angel Correa.