Advertisement
Barça would not consider releasing Memphis Depay from his contract in January. The Catalan club would have set a price of 15 million euros, to let him go.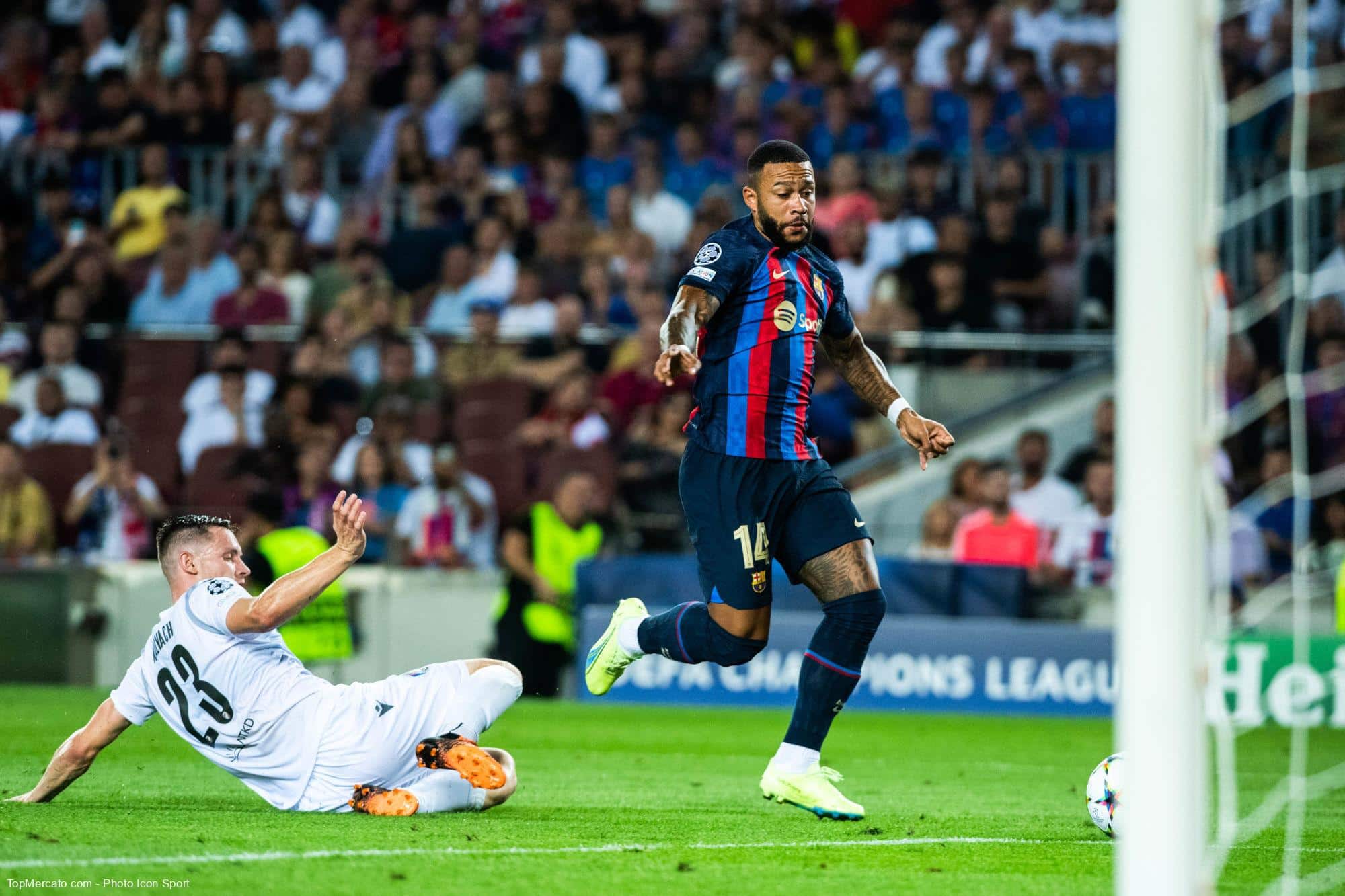 According to the Spanish press, Memphis Depay has been trying to terminate his commitment with Barça in recent weeks. The Dutchman hoped to be able to choose his club freely and, certainly, to negotiate a signing bonus. However, the player should not be able to do so. The Barcelona leaders would indeed study their solutions to earn money on his transfer.
According Fichajes.net, Joan Laporta and his advisers plan to ask 15 million euros from the clubs which solicit Memphis Depay, this winter. An amount which should lead the player to reduce his demands and which could upset his courtiers: given his first part of the season, his arrival would constitute a certain risk for the team which will win his agreement.
Depay tried to go to the end of his contract?
Pushed out during the summer transfer window, Memphis Depay had chosen to stay in Catalonia. His last months there have nevertheless proved difficult: in addition to not appearing in Xavi's small papers, the native of Moordrecht faced a thigh problem which caused him to miss 12 games. The player finally played 8 games and scored 4 goals. His contract runs until June 2023: he could choose to stay a few more months in order to select his destination himself and keep a chance to negotiate a big signing bonus next summer.
As a reminder, Barça obtained the signing of the Dutch international for free, in the summer of 2021. The player had reached the end of his contract with OL, where he had played for four seasons. In the Rhône, the striker has scored 76 goals and provided 55 assists in 178 appearances in all competitions. Sevilla FC would be particularly attentive to his situation.