Barça have finally decided to offer an extension to Sergio Busquets. The midfielder could soon be offered a contract until June 2025. Much criticized, the player would however hesitate to stay.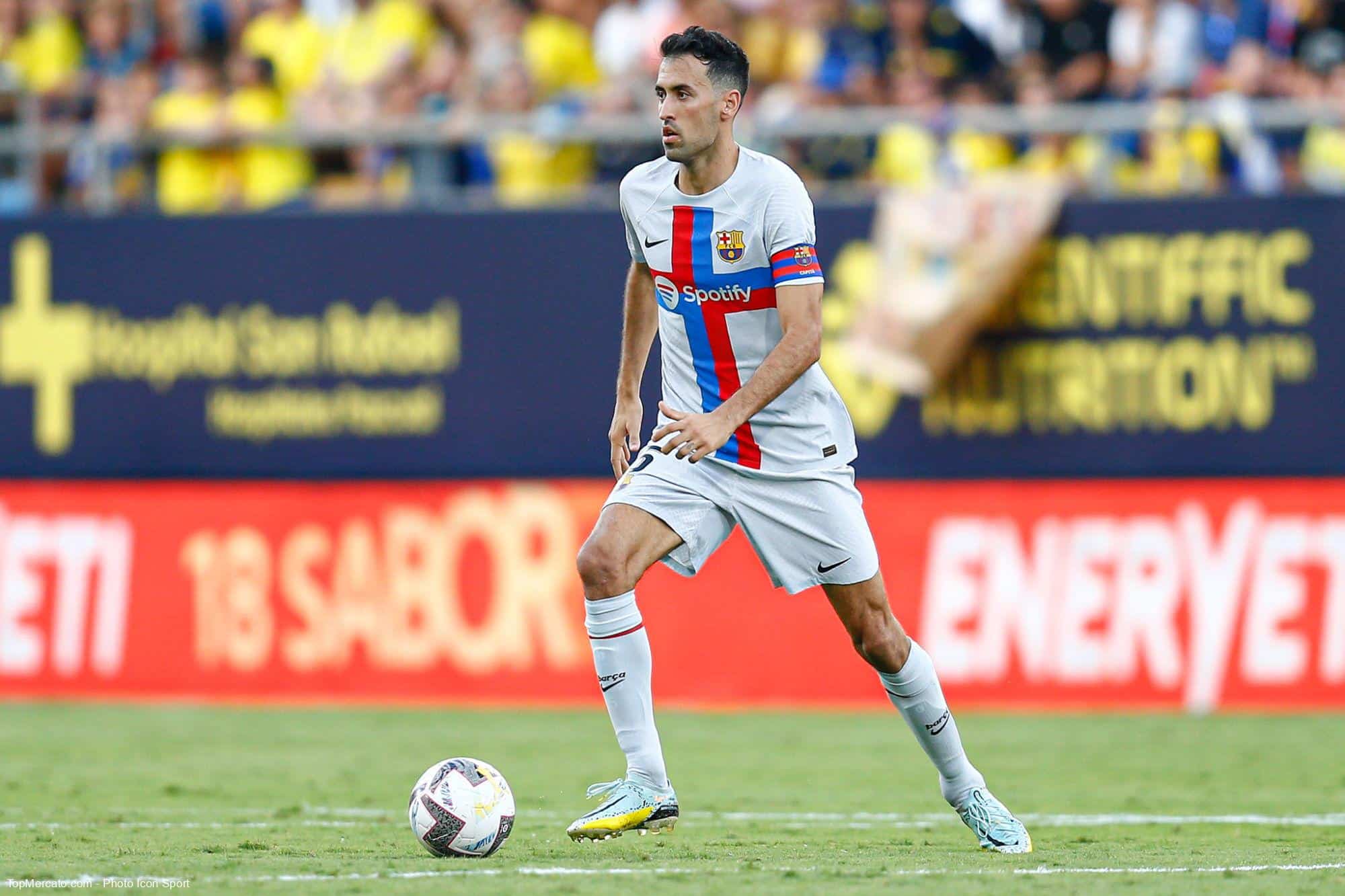 According to information provided by the Mundo Deportivo, Barca consider offering a contract renewal to Sergio Busquets. The Blaugrana leaders would like to offer him a lease until June 2025. A really unexpected decision, in Spain, where everyone thought the player was going to leave at the end of the season.
Aged 34, the captain has been the target of much criticism in recent years. Fans often considered him overwhelmed, especially in big games. The daily is therefore not convinced that it will be tempted by the idea of ​​continuing. Especially since MLS clubs and other exotic leagues have been working to recruit him for a long time.
Busquets remains essential with La Roja
If Sergio Busquets is no longer unanimous at Barça, Luis Enrique is counting on him with La Roja. The Spanish coach trusts him and makes him one of the pillars of his eleven. The player should also hold during the next matches of his team, at the World Cup.
As a reminder, Sergio Busquets has been playing at Barça since the youth teams. The native of Badia del Valles totals 696 games with his club, in all competitions, for 18 goals and 42 assists. He was also aligned 139 times (for 2 goals) with his selection.
The departure of Sergio Busquets seemed understood a few weeks ago. Xavi, however, seems to be counting on him and had not ruled out that he would be renewed, at a press conference at the end of October. The Catalan technician had estimated that the extension or not, at this age, was "a very personal decision". The Barcelona coach also explained why the player was " so important " in his diagram.