Barça: what future for Busquets? Xavi comes out of the silence
Xavi has given an update on Sergio Busquets' future. In a press conference, the FC Barcelona coach kept the mystery of the fate reserved in the coming months for the Spanish midfielder.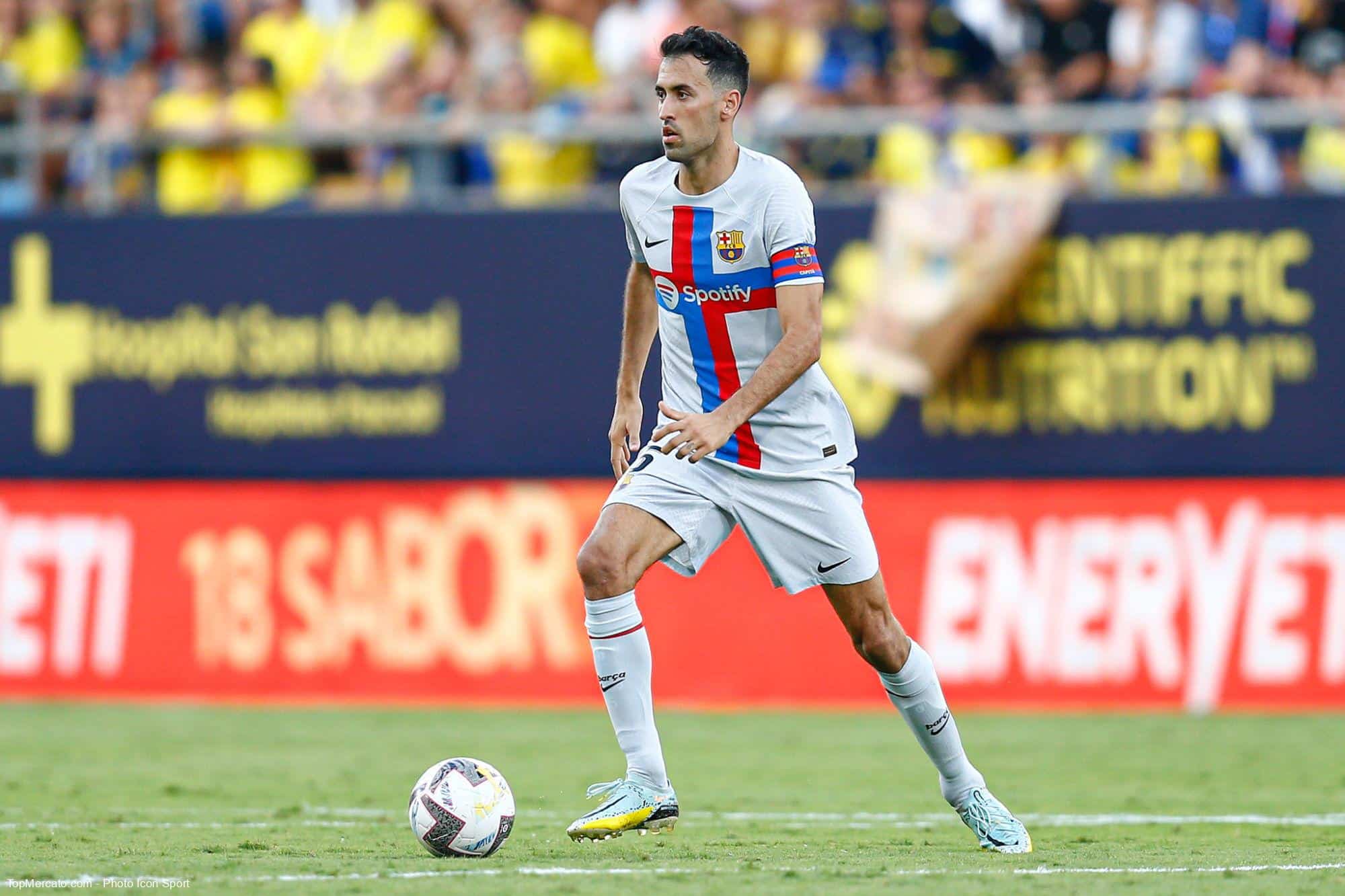 Barça still wants to degrease
"I don't know what my future looks like at Barcelona. Although many people consider my departure to be official, it is not. I haven't thought about it, and I want to see how the season is going first." During a recent press briefing, Sergio Busquets remained vague about his intentions. Entering the last year of his contract with FC Barcelona, ​​the Spanish midfielder has still not extended his lease. And the latest information doesn't assume that the 34-year-old will stay at the Blaugrana at the end of the 2022-2023 season. According to the daily Sport, Barça wants to continue the degreasing of its workforce. Like Jordi Alba and Gérard Pique, number 5 could be pushed out next summer to help with debt reduction.
685 matches in all competitions
Invited this Friday in front of the journalists, before the meeting on Saturday on the ground of Real Mallorca (7th day of La Liga), Xavi confided his feelings on the future of the player, coveted in Major League Soccer. The Spanish coach did not wish to take a position and returned the ball to his captain. "Busquets has already said publicly that he will decide at the end of the season if he continues, according to his feelings, I guess he will take stock of how it went. For me it is very important and, from what I see, for Luis Enrique too. For me Busquets continues to be a key player." A member of the first team since 2008, Sergio Busquets has played 685 games in all competitions and scored 18 goals, including 455 games and 11 goals in La Liga.