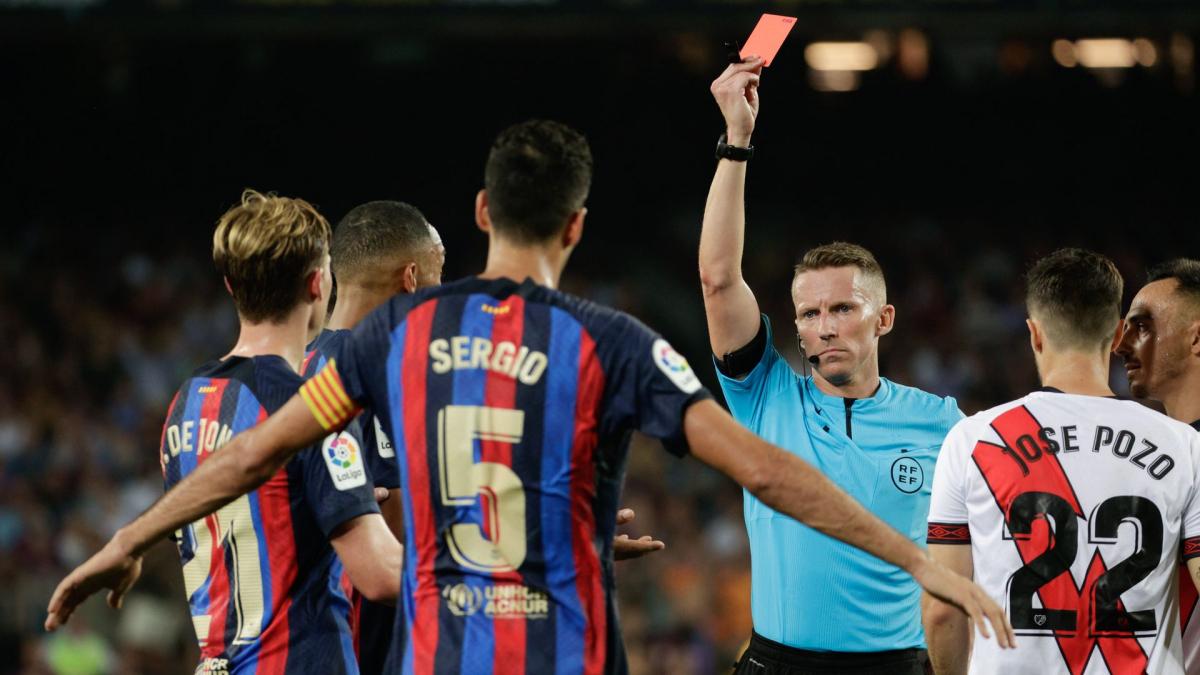 As he reaches the end of his contract next June, Sergio Busquets (34) does not yet know what his future will hold. Sport indicates that the management of FC Barcelona will begin discussions with the Spanish midfielder after the end of the winter transfer window in February. Something to offer peace to the Iberian international.
What's next after this ad
The Catalan media adds that the Blaugranas are thinking of extending the adventure with Sergio Busquets, provided that certain economic conditions are met. It will be up to the main concerned to decide, he who is also tracked in MLS. A departure in January 2024 could be a solution suitable for everyone, which would allow him to arrive in the United States for the start of the season, while continuing to help Xavi at Barca.
To read
FC Barcelona: Robert Lewandowski back to challenge Real Sociedad
Pub. the
update the