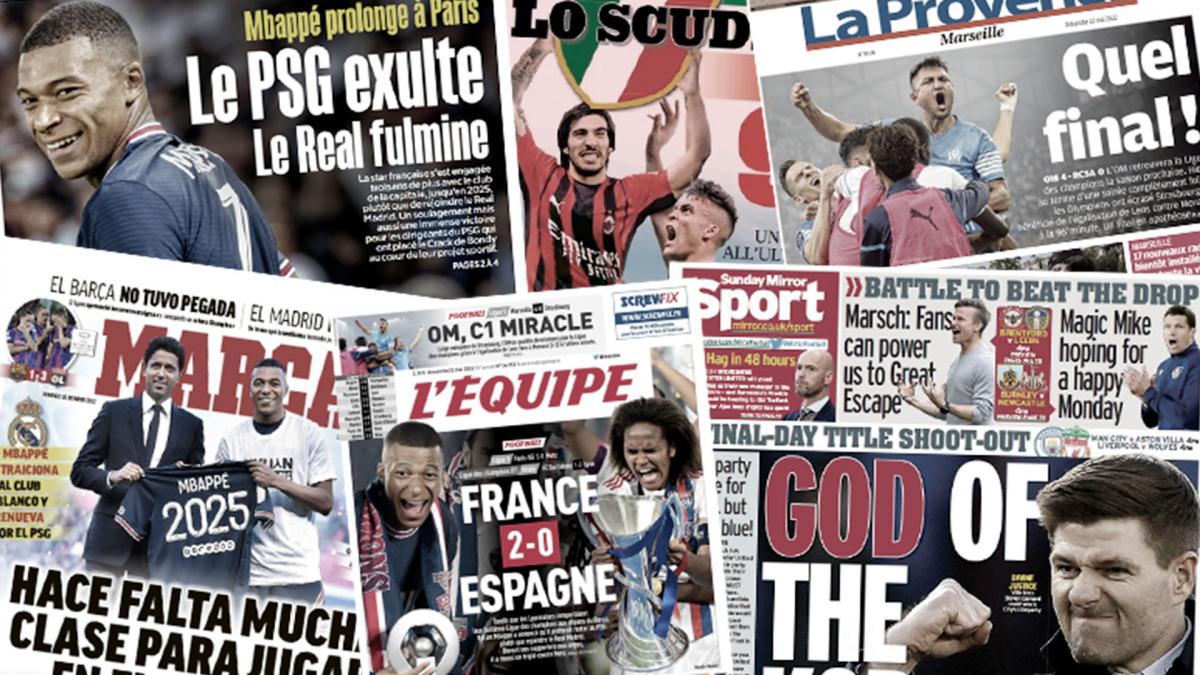 Barcelona media mock Real Madrid
If Kylian Mbappé has extended at Paris Saint-Germain until 2025, the news seems to delight the Barcelona media. The French world champion renounced Real Madrid, and as a mockery, Mundo Deportivo title "Se queda", there remains, a sentence that has become a reference since the departure of Neymar from Barça for PSG. For the newspaper SPORT, Florentino Pérez was completely fooled by the 23-year-old. He hadn't expected Kylian's prolonged silence or going back on his word.
Manchester United very confident ahead of next season
At the Red Devils, Ralf Rangnick assured that his club will raise the bar next season. With his role as a consultant, he will be in close collaboration with the new coach, Erik ten Hag. Together, they will install a new culture at Old Trafford to regain the title. As revealed to us by Daily Telegraph, the holidays will be short for Manchester players. Erik ten Hag is already preparing an intense physical preparation course for this summer. The message got through.
Who will have the last word in Serie A?
In Italy, the Corriere Dello Sport opens this morning with Fiorentina's decisive 2-0 win over Juventus. La Viola will therefore compete in the Europa League Conference and condemns Atalanta who will not play Europe. Despite the defeat, the Old Lady will be in the Champions League next year. But what is especially making the headlines this morning, once again, is a question: who will be champion of Serie A? Inter or AC Milan? The Scudetto will deliver its verdict in the remaining 90 minutes. "The longest derby in history" for The Gazzetta Dello Sport. A draw is enough for the Rossoneri in Sassuolo to be crowned. The Interists, they will pray for a defeat of the rivals, and they will imperatively win against Sampdoria at San Siro.