before finding PSV in C1, Monaco is scared in Strasbourg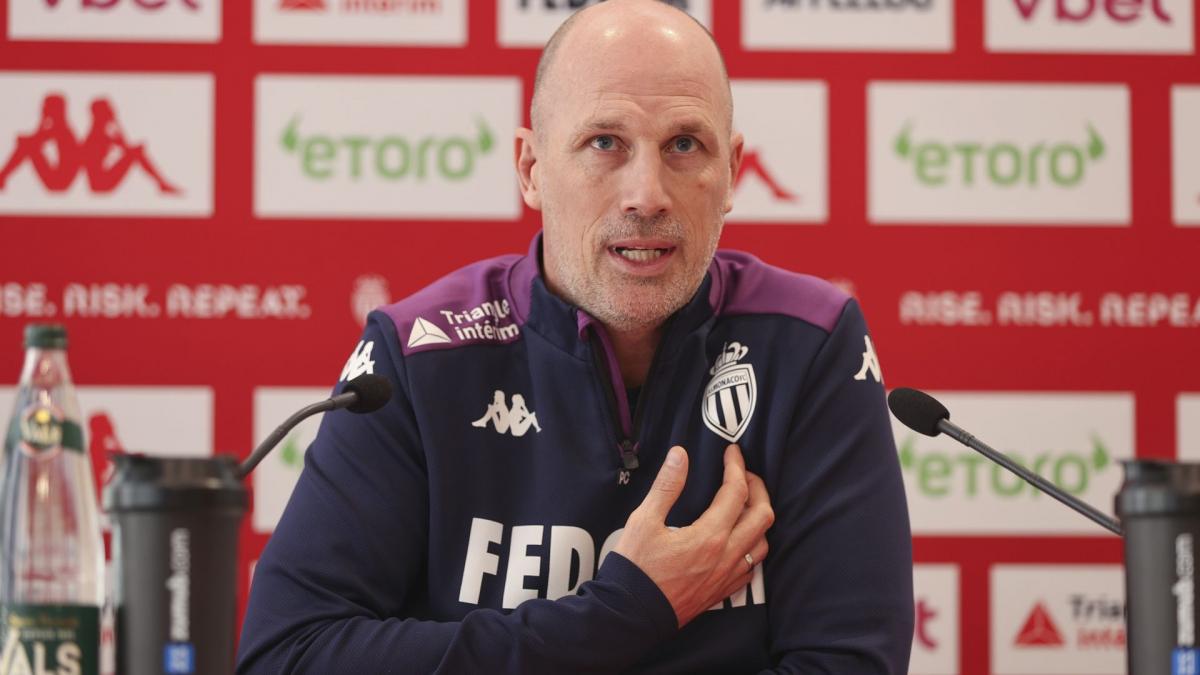 Advertisement
Monaco got scared, very scared. Three days before an oh so important trip to the lawn of PSV Eindhoven (1-1 first leg, Tuesday) in the Champions League to try to reach the group stage this season, AS Monaco have not missed its first in Ligue 1. The men of Philippe Clement, who had made 6 changes in his starting XI including the tenure of Embolo, got the better of RC Strasbourg Alsace (2-1) at La Meinau. But this victory was hanging by a thread. The 22 actors offered a quality show to the Alsatian public, mixing rhythm and intensity in an interesting part to follow.
Overall, it was indeed the Asemists who dominated the debates. Diop, with more skill with the ball, could have opened the scoring very early (9th), while Jean Lucas forced Sels to relax (12th). Despite a slight drop in speed, like Tuesday against the Dutch, and a few chances for the Strasbourgeois (4th, 18th, 21st), it is quite logical that ASM took the lead thanks to a delicious volley from Diatta just before the break (0-1, 43rd). A nice revenge for the Senegalese, victim of a cruciate ligament injury in November 2021.
Monaco was very hot
When they returned from the locker room, the princely club decided to speed things up and increase their grip on the match. In fox of the surfaces after a cross from Martins repelled by the Belgian goalkeeper of the RCSA, Diop pushed the leather into the back of the net to offer a more comfortable advantage to his people (0-2, 53rd). We said to ourselves that the hardest part was done, and that the Monegasques were safe. It was without counting on the abnegation of the Alsatians, who, with the support always strong of their public, reduced the gap through Diallo, dominating Aguilar in the air at the reception of a cross from Delaine ( 1-2, 65th). Enough to offer an exciting endgame.
Especially since Jean Lucas had just seen Sels deflect his attempt on his left post (61st), thus allowing Strasbourg to always believe in it before reviving completely. But Monaco showed control, making themselves more pressing on the goal of Sels, who could only delay the deadline (79th, 86th)… before Julien Stéphan's players let go of the horses in the last minutes. Diallo was denied a double for a slight offside position (90th + 2), before the VAR decided otherwise. Then Nübel saved his people, on his line, twice in front of Thomasson (90th + 6) and Nyamsi (90th + 7). The ASM finally emerges unscathed from this additional time of madness and can now fully concentrate on the C1, where it will be necessary to be much more solid to hope to join the dams.
Advertisement