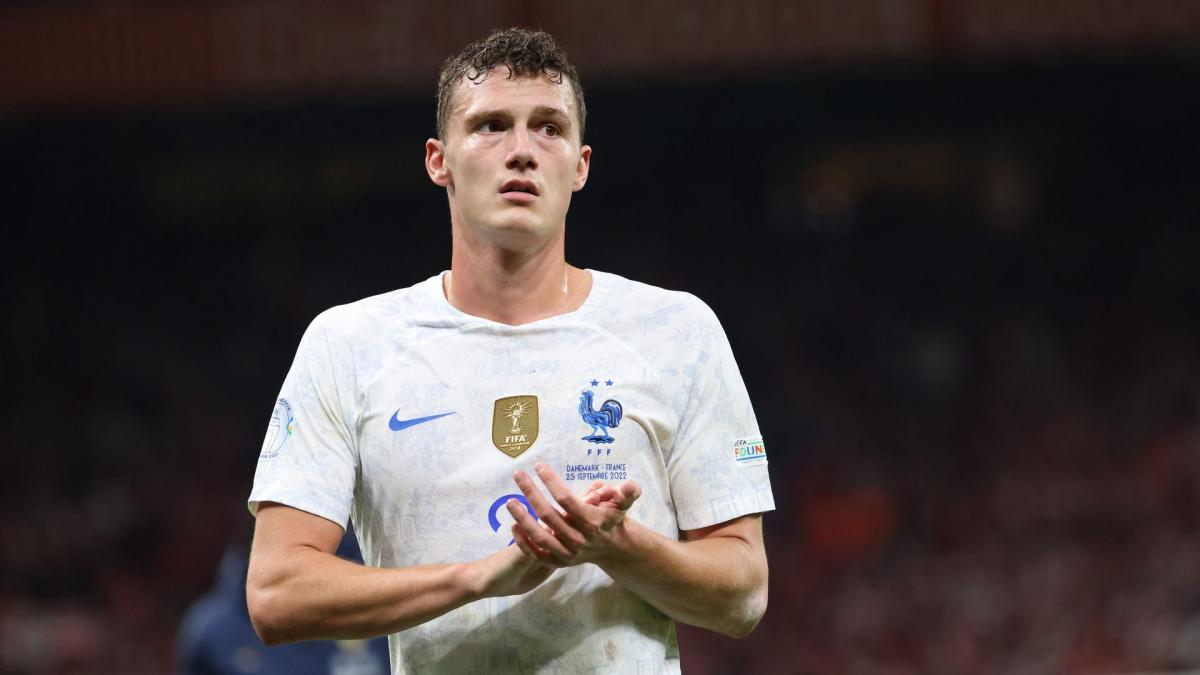 Almost everything has been said about the disastrous performance of the French team against Denmark on Sunday evening (0-2 defeat). An incredible number of injuries, a lot of youth and inexperience at kick-off, in Copenhagen, against a ruthless Danish team who played with envy, unlike the Blues. Despite everything, the few executives who were aligned by Didier Deschamps to surround the young Blues were not up to it. If the weak performances of world champions Kylian Mbappé and Olivier Giroud have been highlighted, another hero from Russia has also gone through.
But unlike the two named above, this is not the first time. We are talking here about Benjamin Pavard. But the solid 26-year-old Bayern Munich defender, who has won almost everything at club and national level, is not the only culprit. Didier Deschamps, who has continued unceasingly for more than 4 years to make him play in a right piston position little in line with his qualities, clearly did not help him. Once again, his lack of speed, ability on his crosses and a sometimes approximate replacement were not of any reproach, in particular on the opener of the score of Kasper Dolberg, where he is clearly absent defensively.
Benjamin Pavard took a lot on social networks
Aware of the broth that one of his most faithful proteges was taking (he is the 12th most used player of the Deschamps era with 46 matches), the French coach decided to put Pavard back in the right axis of the defense at mid- time, Jonathan Clauss coming into play as a right piston. But there again, if he did not commit any incredible blunders, Pavard never seemed able to supervise and reassure the Upamecano-Badiashile duo, who continued to be very feverish in the second half in particular in front of an untenable Christian Eriksen.
It was enough for the twittosphere to go after the number 2 of the France team. "How much longer will Pavard have the "Second post Pavaaaard" immunity shield? No because hey, he's been infamous for 4 years, "we could read in particular last night. So summing up the career of the Munich defender to his only goal against Argentina in Russia would obviously be reductive. But in view of his immense experience (46 selections), his record and his replacement in the axis during the match, his performance was clearly insufficient. This should not prevent him from flying to the World Cup in Qatar in a few weeks as his "versatility" is essential to the France team for Didier Deschamps. But he will clearly have to do much better…