Marcelo Bielsa, linked to several clubs for a few months and his departure from Leeds United, could find work in England.
Photo credits: Mark Cosgrove/News Images/Sipa USA/Icon Sport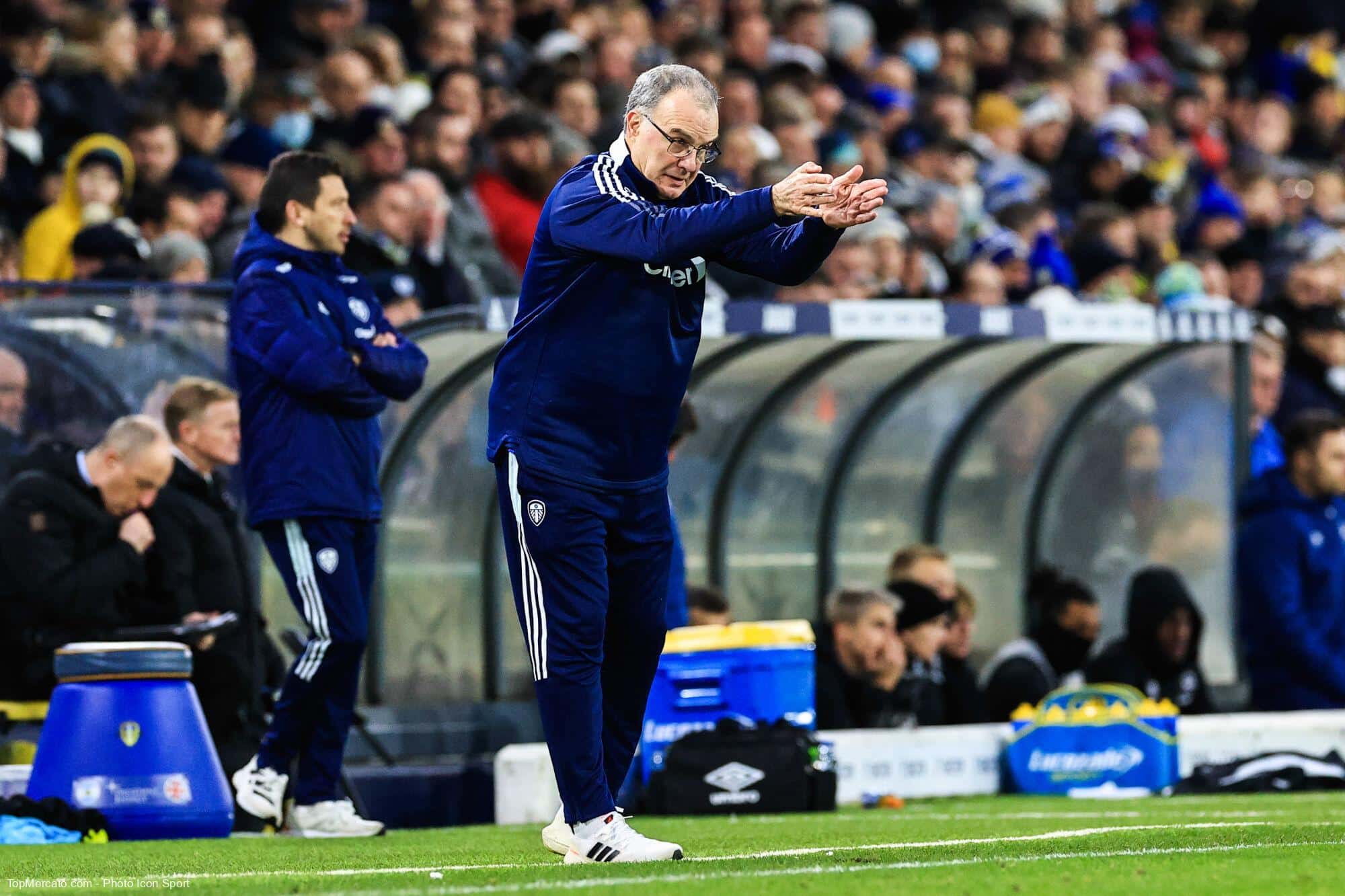 The Argentinian Marcelo Bielsa will he, to the delight of his fans, sit again on a bench in the Premier League? The former coach of OM, LOSC or Athletic Bilbao is still without a contract, after his dismissal from Leeds United (14th in PL), in February 2022.
In recent months, Marcelo Bielsa has been cited in Spain, but also in Greece, Brazil and England. In vain. The recent dismissal of Patrick Vieira could, however, change the situation.
Bielsa wants England, Crystal Palace thinks of him
Indeed, now, the Crystal Palace club is looking for its new coach. The English team, 12th in the Premier League, would have ticked the name of the 67-year-old Argentinian on its short list, according to the Sun. Not long ago, the media revealed that Marcelo Bielsa was looking for a home in England, with the aim of taking over a team from the country, preferably from the elite. Crystal Palace can offer him that.
The former coach of Argentina and Chile will however have stiff competition for the succession of Frenchman Patrick Vieira.
Other coaches considered
According to Sun, the Eagles are interested in several names, in addition to the Argentinian. Michael Carrick, in particular, is considered. The former Manchester United midfielder now coaches Middlesborough in the Championship (English D2). With his team, Michael Carrick is 3rd in the championship. Crystal Palace is also thinking of Championship's leading coach, namely Vincent Kompany. The 36-year-old Belgian, whom Pep Guardiola sees one day or the other land at Manchester City, has been managing Burnley since July 2022, and until 2025. The Portuguese Nuno Espirito Santo, stationed in Saudi Arabia (Al Ittihad), is also an Eagles track.
On his side, Sky Sports reveals that former England manager (2012-2016), Roy Hodgson (75), is being followed.