On May 26, Olympique de Marseille celebrates the 30th anniversary of its victory in the Champions League against AC Milan (1-0) in 1993.
Photo credits: Icon Sport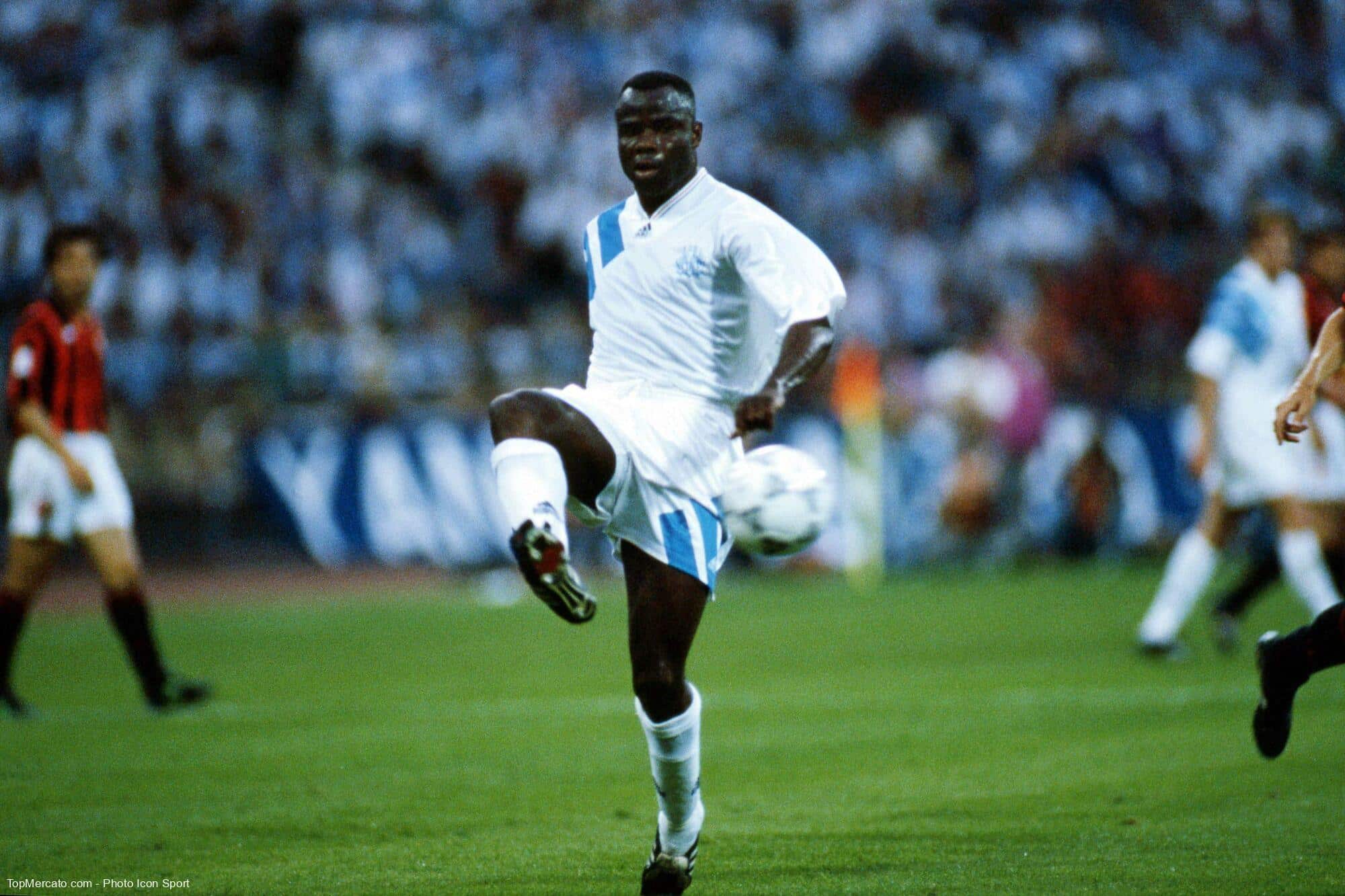 Despite a third place in the Ligue 1 standings, Marseille is celebrating this weekend. Indeed, the city and the club are celebrating the 30th anniversary of the only French victory in the Champions League and festivities took place on this famous May 26 and will continue for the reception of the Stade Brestois this Saturday, on behalf of the 37 years old Ligue 1 day.
On this occasion, Basile Boli, the hero of the final, plunged back into his memories on the airwaves ofEuropean 1. The central defender notably admitted to having wanted to leave his partners at the start of the meeting: "At the 10th minute, where I don't feel well and grit my teeth until the 34th minute, I say I want outrecalls Boli. But Rudy Völler comes next to me and says no, don't come out. Then it was coach Raymond Goethals who told me not to go out. 'So, are you going out?' Bernard Tapie asks me. Of course, I said I was going to grit my teeth. And then I finish the 45 minutes."
Boli pays a vibrant tribute to Goethals
If the players are often put forward in this victory, Boli wanted to highlight the work of the late Raymond Goethals, one of the greatest coaches in the history of the club: "Just after the match, there was a blank, says the European champion 93. He goes back to sit on the bench. I go to join him and he has only one word to say to me: 'We did it Baz'. He had lived his entire career for this European Cup. Raymond was an exceptional coach because he had the words. He had the intelligence to be able to manage Bernard Tapie because it was an enormous pressure to be able to instil in his players the importance of this competition which is the Champions League, the European Cup."
"We did it Baz!" : Basile Boli reveals the first words of Raymond Goethals after the victory of OM in 1993 https://t.co/lPX05gHmW2

— Europe 1 (@Europe1) May 25, 2023