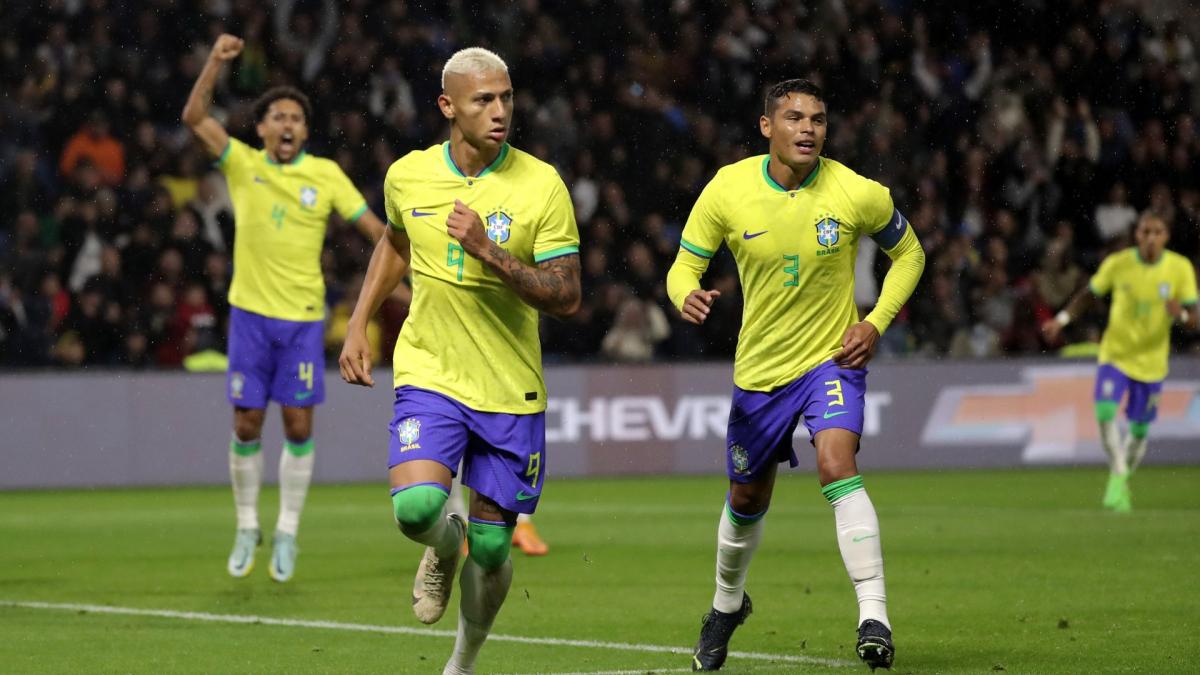 On tour in France for this international break, the last before the World Cup, Brazil faced Ghana this Friday evening. A good test against an African team for the Seleção who will meet Cameroon in their group. For the Ghanaians, it was also an opportunity to face a serious contender for the title in this competition. Moreover, Tite decided to align the heavy artillery with the presence of Neymar, Vinicius Jr., Raphinha, Richarlison or even Paquetá in front. Just that. On the Ghana side, the new coach Otto Addo established the beautiful world with the brothers Ayew, Partey, Kudus or even Sulemana. Note that Inaki Williams, a new Ghanaian, started on the bench.
Very quickly in this meeting, Brazil took control of the game and asphyxiated a Ghanaian team quickly in difficulty. It didn't take the Seleção very long to show the class difference between the two teams. After several clear chances, Neymar's teammates opened the scoring very logically thanks to a nice header from a corner from Marquinhos (10th). Dominating, the Brazilians made the break then knocked out Ghana in less than 30 minutes. It was the Tottenham striker, Richarlison, who offered himself a double including a fine strike at the entrance to the surface (28th, 40th).
Brazil still in good shape
On returning from the locker room, Brazil quietly slowed down and managed their lead. Ghana took the opportunity to be dangerous for the first time in the match thanks to André Ayew. The former OM saw his head hit Alisson's crossbar. On the hour mark, Tite decided to make some changes and illustrated Brazil's XXL squad. Antony replaced Vinicius, Fabinho came on in place of Casemiro, Rodrygo Goes came on in place of Raphinha. What also break the rhythm of this meeting a little, because afterwards, nothing happened.
Still on the ground, Neymar tried his hand at a few solo numbers, but without success. Brazil offer themselves a great victory against a Ghanaian team that is not very reassuring, it must be admitted. The Seleção remain on 6 victories in a row and will try to confirm their good form in recent months against Tunisia next Tuesday. Ghana should do much better and reassure themselves against Nicaragua. But a few weeks before the World Cup, the signals are not good