Advertisement
Big favorite of the 2022 World Cup, will Brazil live up to expectations? Team, calendar and form, here is all you need to know about the Seleçao.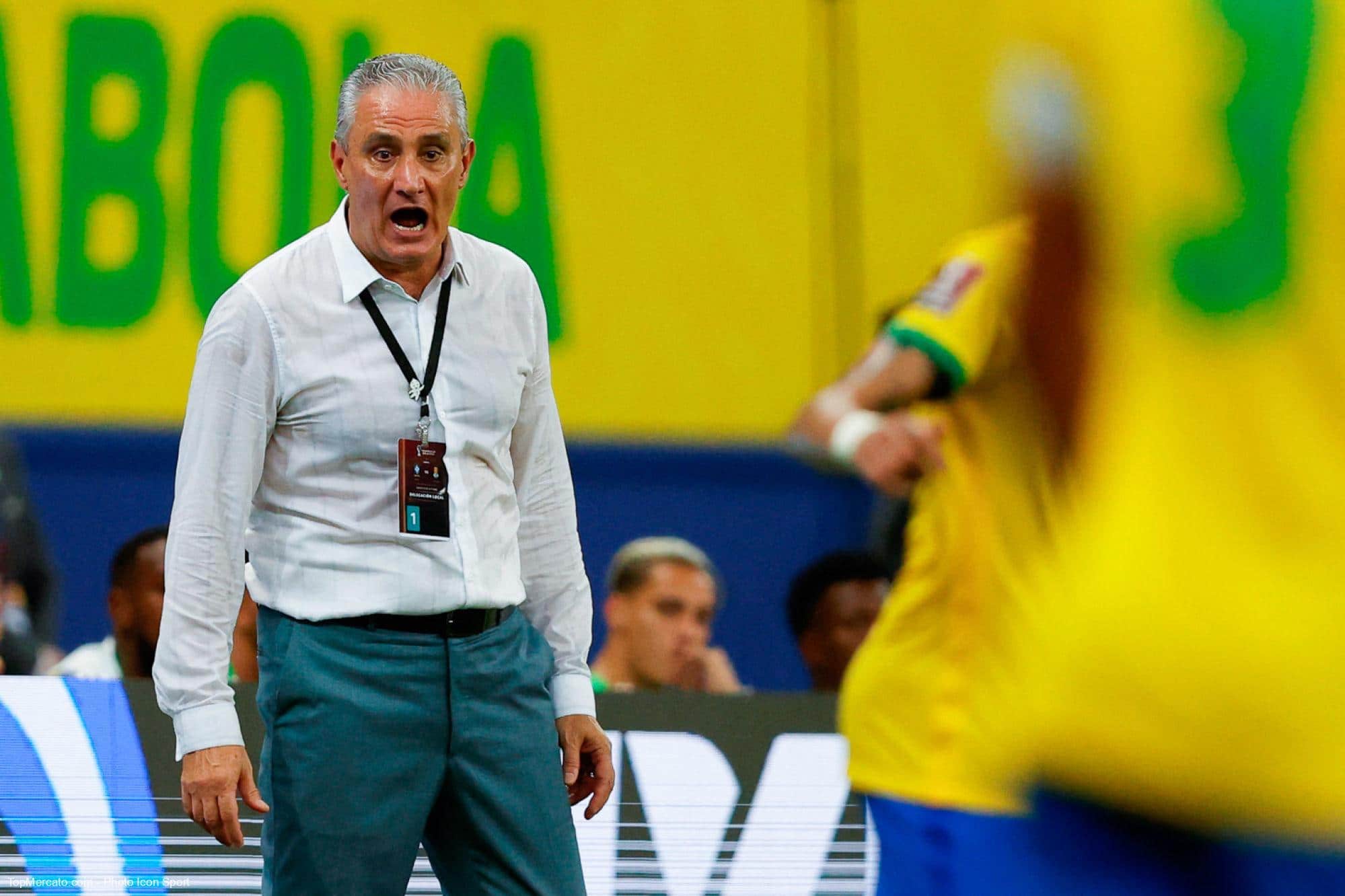 Brazil squad for the 2022 World Cup
With a Neymar back on top, a reliable goalkeeper like Alisson, a central defense Marquinhos-Thiago Silva, a boss like Casemiro in midfield and quality wingers from Vinicius and Raphinha, it's hard to find a weak point in this selection Brazilian. Coach Tite trusted veteran Dani Alves but he had the luxury of leaving someone like Roberto Firmino at home.
Guardians: Alisson (Liverpool), Ederson (Manchester City), Weverton (Palmeiras).
Defenders: Dani Alves (Pumas), Danilo (Juventus), Alex Telles (Sevilla), Alex Sandro (Juventus), Gleison Bremer (Juventus), Eder Militao (Real Madrid), Marquinhos (PSG), Thiago Silva (Chelsea).
Environments : Bruno Guimaraes (Newcastle), Casemiro (Manchester United), Everton Ribeiro (Flamengo), Fabinho (Liverpool), Fred (Manchester United), Lucas Paqueta (West Ham).
Forwards: Antony (Manchester United), Gabriel Jesus (Arsenal), Gabriel Martinelli (Arsenal), Neymar (PSG), Pedro (Flamengo), Raphinha (Barcelona), Rodrygo (Real Madrid), Richarlison (Tottenham), Vinicius Junior (Real Madrid) .
Brazil schedule (Group G)
Thursday November 24, 8 p.m., Brazil – Serbia (Day 1)
Monday November 28, 5 p.m., Brazil – Switzerland (Day 2)
Friday December 2, 8 p.m., Cameroon – Brazil (3rd day)
The shape of Brazil
Since 16 games and their defeat in the Copa America final against Argentina in the summer of 2021, Brazil are undefeated. Arriving at the top of the playoffs in the South American Zone, the Seleçao has been full of confidence and has just crushed all the opponents who presented themselves to it in friendly matches, such as South Korea in June (5-1) , then Ghana (3-0) and Tunisia (5-1) in September.
Information about Brazil
Since his 5e and last title in the 2022 edition, Brazil goes from disappointment to disappointment in the World Cup with, among other things, 3 eliminations in the quarter-finals, in particular during the last edition against Belgium, without forgetting the trauma of the semi-final of the 2014 World Cup lost 7-1 against Germany at home.
Brazil's chances at the 2022 World Cup
With Serbia, Switzerland and Cameroon as opponents, Brazil should fly through the group stage. Moreover, it must be admitted that any result other than a 6e star will find it difficult to pass to the supporters.
History of Brazil at the World Cup: 22nd participation; 5 times winner.