Chelsea: The four possibilities of N'Golo Kanté
Coming out of an almost white season, N'Golo Kanté is at a crossroads and will have to decide for his future. As the end of his contract with the Blues is fast approaching, the Frenchman has received many offers.
Photo credits: Icon Sport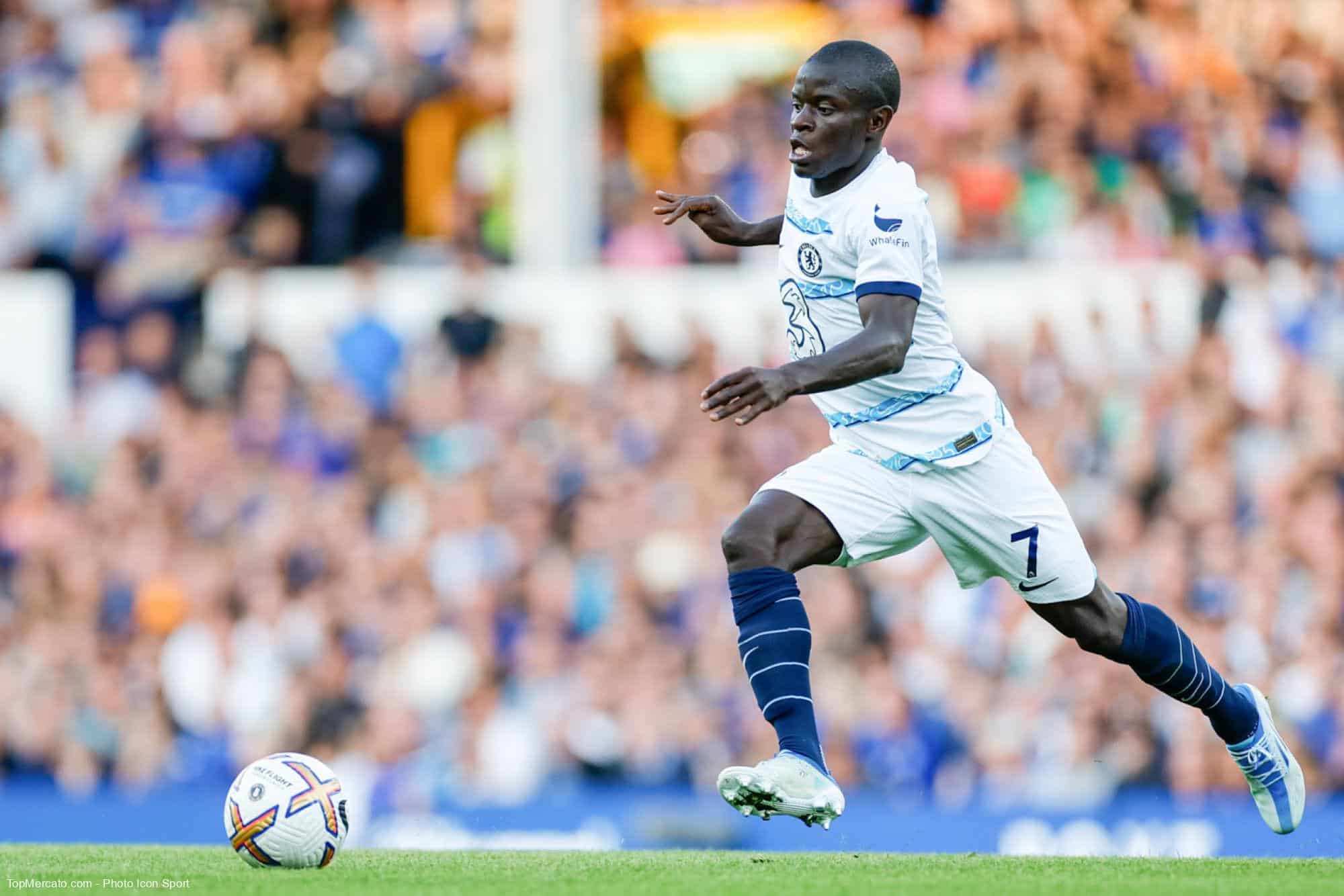 Formerly renowned for his exemplary combativeness and his foolproof cardio, N'Golo Kanté is no longer as dashing as in his prime. After making the Blues and Tricolors happy in 2018, the midfielder has had to face a much more difficult phase of his career in recent months. Disturbed by the physical glitches, the native of Paris has indeed played very little this season.
In the Premier League, the 32-year-old has only had 6 small starts in 2022-2023. Her muscle injuries also deprived her of the 2022 World Cup with the Blues, a real heartbreak for all the French public but also for Didier Deschamps. Despite this sad record, the former player of the Stade Malherbe de Caen intends to put on his crampons but where?
Chelsea: Saudi Arabia dreams of N'Golo Kanté
The contract that binds him to Chelsea will expire at the end of June. N'Golo Kanté could therefore leave the British capital to discover new horizons even if Foot Mercato ensures that the Blues have offered him an extension of his lease. Another rather attractive possibility is indeed emerging for the Habs.
🚨EXCL: 🔵🇫🇷 #PL |

◉ N'Golo Kanté's agent is currently in 🇸🇦 to discuss with several clubs including Al-Nasr and Al-Hilal.

◉ The two clubs come to compete with Ittihad who has not yet definitively concluded the deal.

◉ Kante also has a… pic.twitter.com/zeYFZXb8sw

— Santi Aouna (@Santi_J_FM) June 8, 2023
The same source indicates for good reason that N'Golo Kanté is one of the most popular in Saudi Arabia. No less than three Saudi clubs have indeed approached the Frenchman to offer his services. According to our colleagues, it is Al-Ittihad, the new stable of Karim Benzema, Al-Nassr where he would find Cristiano Ronaldo and Al-Hilal. If Al-Ittihad seemed to have almost completed the file, the French agent would still be in the negotiation phase.
Injured, N'Golo Kanté also had to give up the gathering of the Blues.