Passing through a press conference before the Klassiker against Borussia Dortmund scheduled for this Saturday (6:30 p.m.) as part of the 26th day of the Bundesliga, Thomas Tuchel made some interesting secrets.
Photo credit: IconSport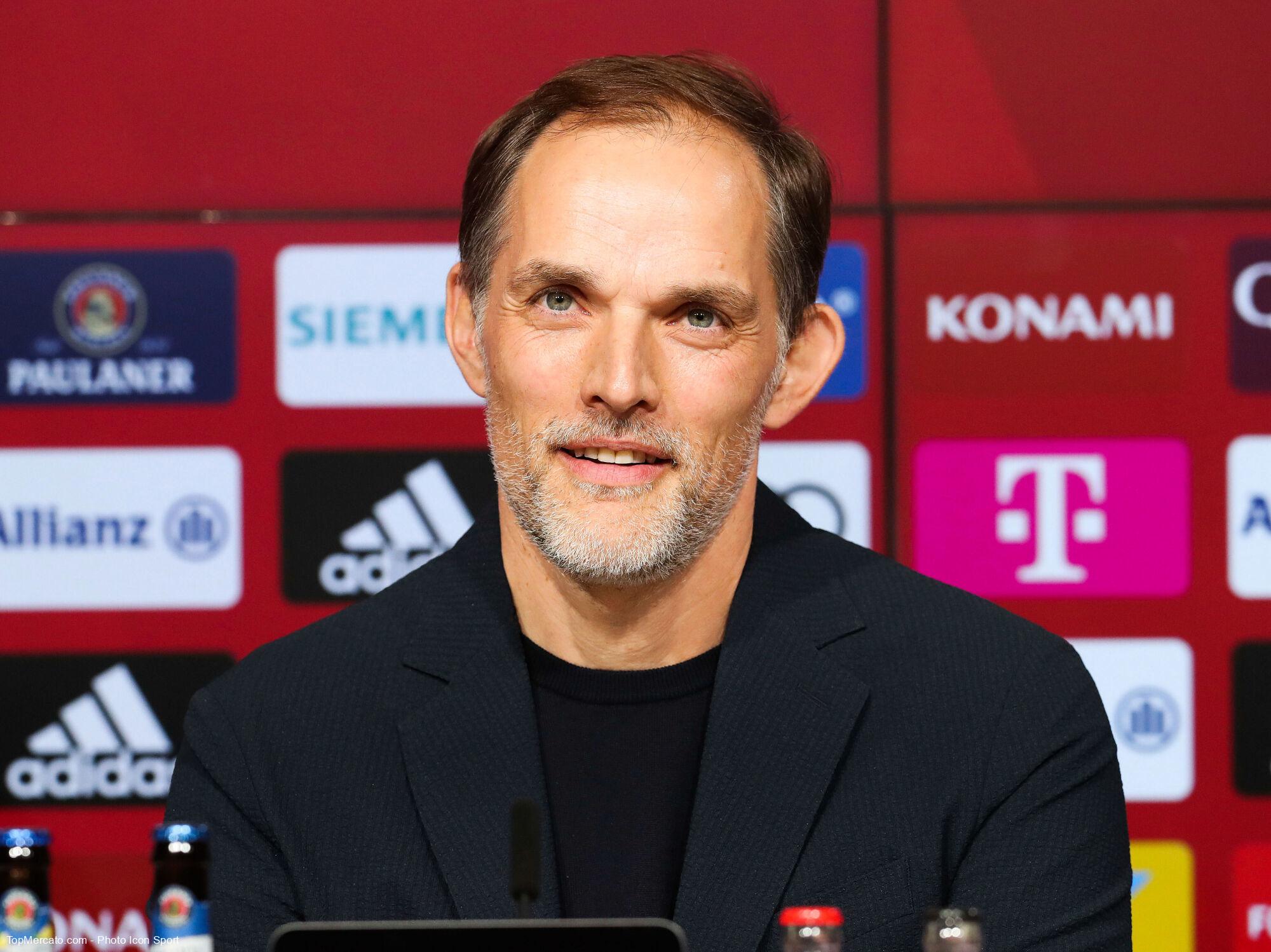 Second in the German championship behind Borussia Dortmund (53 points), the Bavarian club (52 points) awaits its rival firmly at the Allianz Arena. This second Klassiker of the 2022-23 season has a special flavor in that it can be decisive for the awarding of the title as Bayern have dominated the Bundesliga unchallenged for nine seasons. Thomas Tuchel, who replaced Julian Nagelsmann on the bench during the international break, will not really have time to enjoy a smooth start and is already under pressure before this crucial meeting in the final sprint of the German championship. .
Tuchel took a slap
In front of the media, the new coach of Bayern Munich did not escape a question about the conditions of his departure from Chelsea at the start of the season. As a reminder, Tuchel was dismissed in early September the day after a defeat on the lawn of Dinamo Zagreb (1-0) in the Champions League. "It was a shock. The meeting lasted only 3-5 minutes, at 8 am. We felt like we were in the right place, at the right time, to achieve great things and to build, to stay longer, it's as simple as that (…) Chelsea was like family to me, so… it always hurts. I am very happy here at Bayern now. I had a good relationship with the people at Chelsea, I still have a lot of friends at Chelsea, that's not going to change"he explained.
Tuchel on his Chelsea sacking: "It was a shock. The meeting only lasted 3-5 minutes at 8 in the morning. We all thought we were on the right track and had more time to build something. Now I have found a new challenge and I'm happy to be here" pic.twitter.com/k4TwpYD7Ur

— Bayern & Germany (@iMiaSanMia) March 31, 2023
A game to win!
After this admission on the conditions of his departure from the Blues, Tuchel immediately focused on this shock against Dortmund. "It's a great game for the Bundesliga and for us. We have to accept the challenge as a team. But the players and the club are used to it. It's a great game and we hope we're ready. We have to fight for every title"he warned.