Advertisement
Now Paris Saint-Germain's number one goalkeeper, Gianluigi Donnarumma is not yet unanimous. According to Jérôme Alonso, former goalkeeper of the Reds and Blues, the Italian has still not recovered from his mistake against Real Madrid.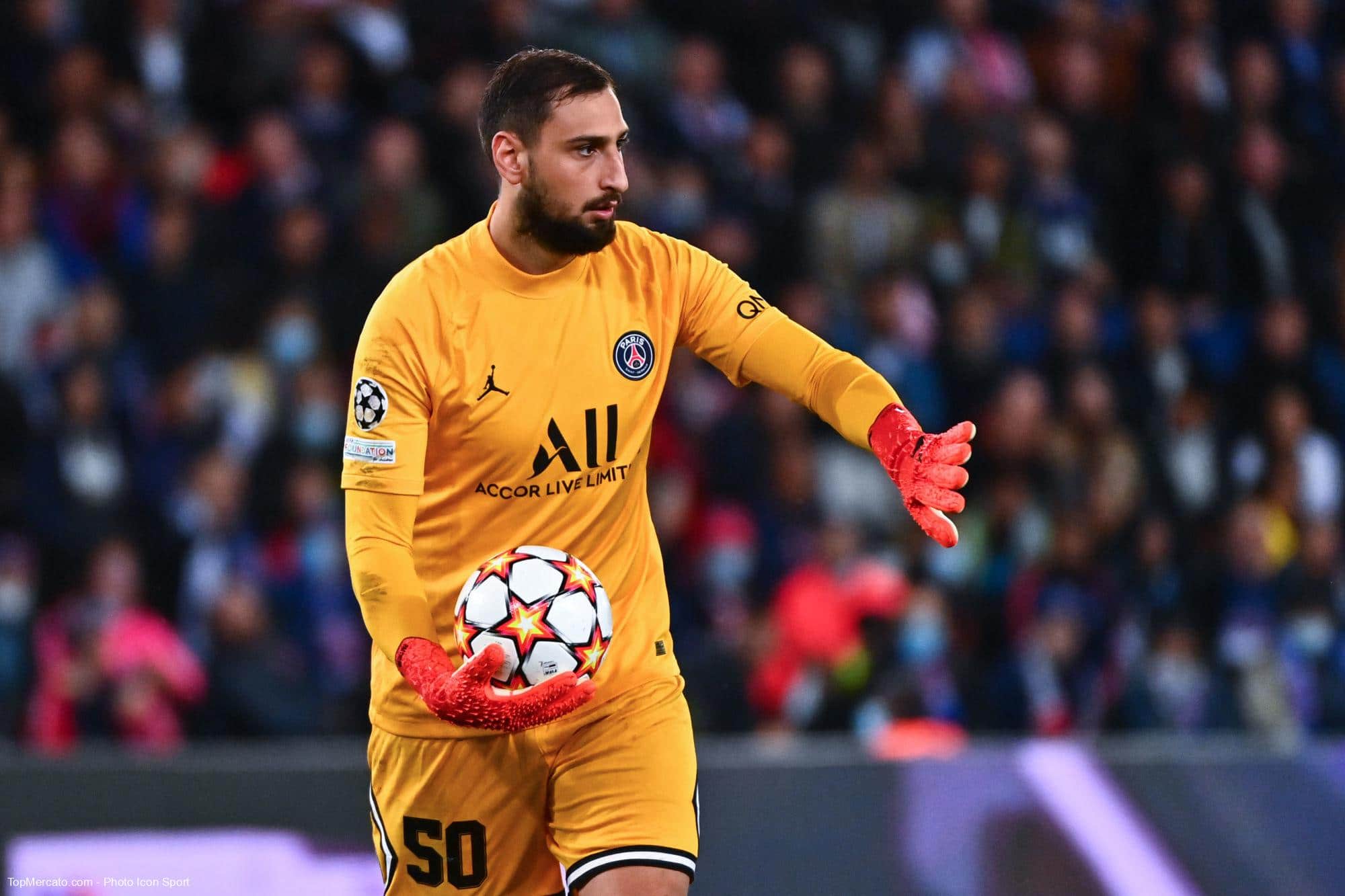 It was one of Christophe Galtier's first strong choices when he arrived: placing Gianluigi Donnarumma as the starting goalkeeper. His predecessor, Mauricio Pochettino, had preferred to opt for a rotation system with Keylor Navas. During the past season, the Italian had played 17 games in the League when his teammate from Costa Rica will play the other 21.
Since the season resumed, the 2021 European champion has been lined up for all Paris Saint-Germain matches. Despite a rather hazardous exit against Juventus (2-1) in the European Cup, Gianluigi Donnarumma has produced rather convincing performances in recent weeks.
The capital club has the best defense in Ligue 1 with 4 goals conceded. If the Italian also owes it to his defenders, he is the fifth best goalkeeper in the elite in terms of saves made (27 parries tied with Sels de Strasbourg). However, not everyone is yet convinced of its qualities.
"A colossus with feet of clay"
Jérôme Alonzo, PSG goalkeeper between 2001 and 2008, thinks that the elimination against Real Madrid remains as a trauma. "I think since Real Madrid the shell has been broken. Before this match, even with the change of goalkeeper, he seemed to me like a guy who gave off something, a strength, a feeling of solidity at his age, because of his experience and the European championship he won"he thus explained in the columns of Parisian.
According to him, this lack of confidence is also reflected in his teammates: "'I have the impression of seeing a colossus with feet of clay. Because we all see defenders don't play like they did six months ago with him. We see that the fever wins everyone at the back, Marquinhos the first. And I'm convinced it has something to do with Donnarumma's downfall."he continued with our colleagues.
Great teamwork 🔴🔵 @PSG_inside #Go Paris pic.twitter.com/TORCyuyN9I

— Gianluigi Donnarumma (@gigiodonna1) September 18, 2022