Advertisement
Accustomed to the wrath of his detractors, in club as in selection, Harry Maguire responded to criticism. In a press conference, the central defender of Manchester United and the Three Lions gave an example of a certain Cristiano Ronaldo.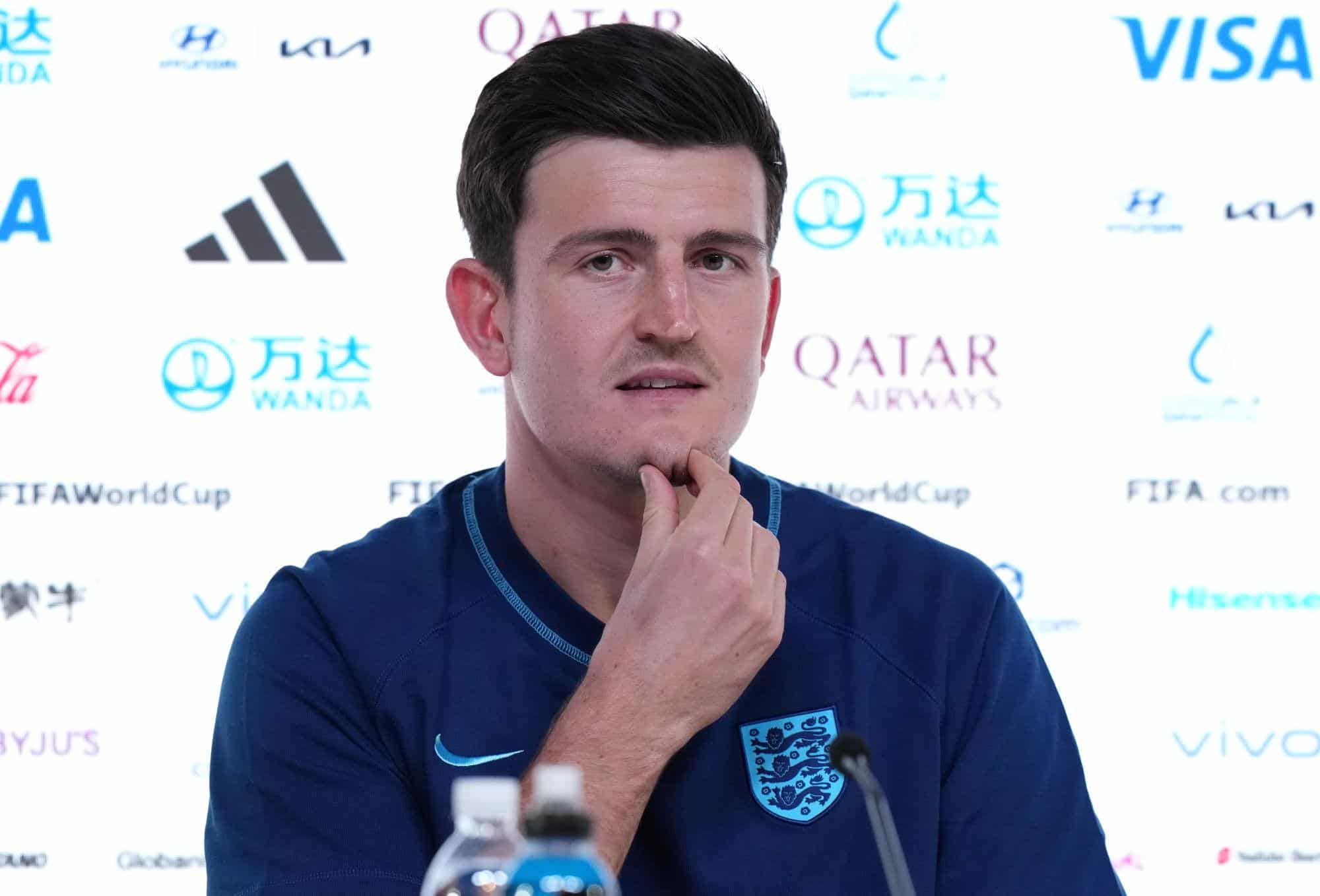 Called up by Gareth Southgate to play in the 2022 World Cup in Qatar, Harry Maguire was lined up last Monday against Iran (6-2), in a Group B match. central Manchester United had to leave his partners in the 70th minute. Replaced by Eric Dier due to a suspected concussion, the 29-year-old faced the media on Thursday, on the eve of the Three Lions' second game against the United States. The opportunity for the former member of Leicester City to bounce back from the incessant criticism of his level of play, in club as in selection.
"He is criticized day after day"
Expected in the starting lineup against the US selection, Harry Maguire responded by taking his example from Cristiano Ronaldo, whose departure from the Red Devils was made official following his sensational interview with journalist Piers Morgan. To discuss his case, the Sheffield native took up the defense of the 37-year-old Portuguese striker, now his ex-teammate. "As a footballer nobody likes to be criticized but that's part of the game. Cristiano is the best player who has ever kicked a football and he gets criticized day after day. He is criticized daily, so it will happen to all of us. We have to go to training, do your best and that's all you can do.
Maguire on criticism: "No one likes being criticized, but that's part of the game. Cristiano [Ronaldo] is one of the best players in history, the best for me, and he is criticized every day. If it happens to him, it can happen to any of us." #MUFC pic.twitter.com/st96yUeYKJ

— Manchester United (@MUnitedFR) November 24, 2022
Unlike "CR7", for which Manchester United will not go back, Harry Maguire still has the opportunity to raise the bar in the coming months.