Advertisement
Landed this winter at Atletico Madrid from FC Barcelona, ​​​​as part of a permanent transfer of 3 million euros excluding bonuses, Memphis Depay took his first steps with the capital club last weekend.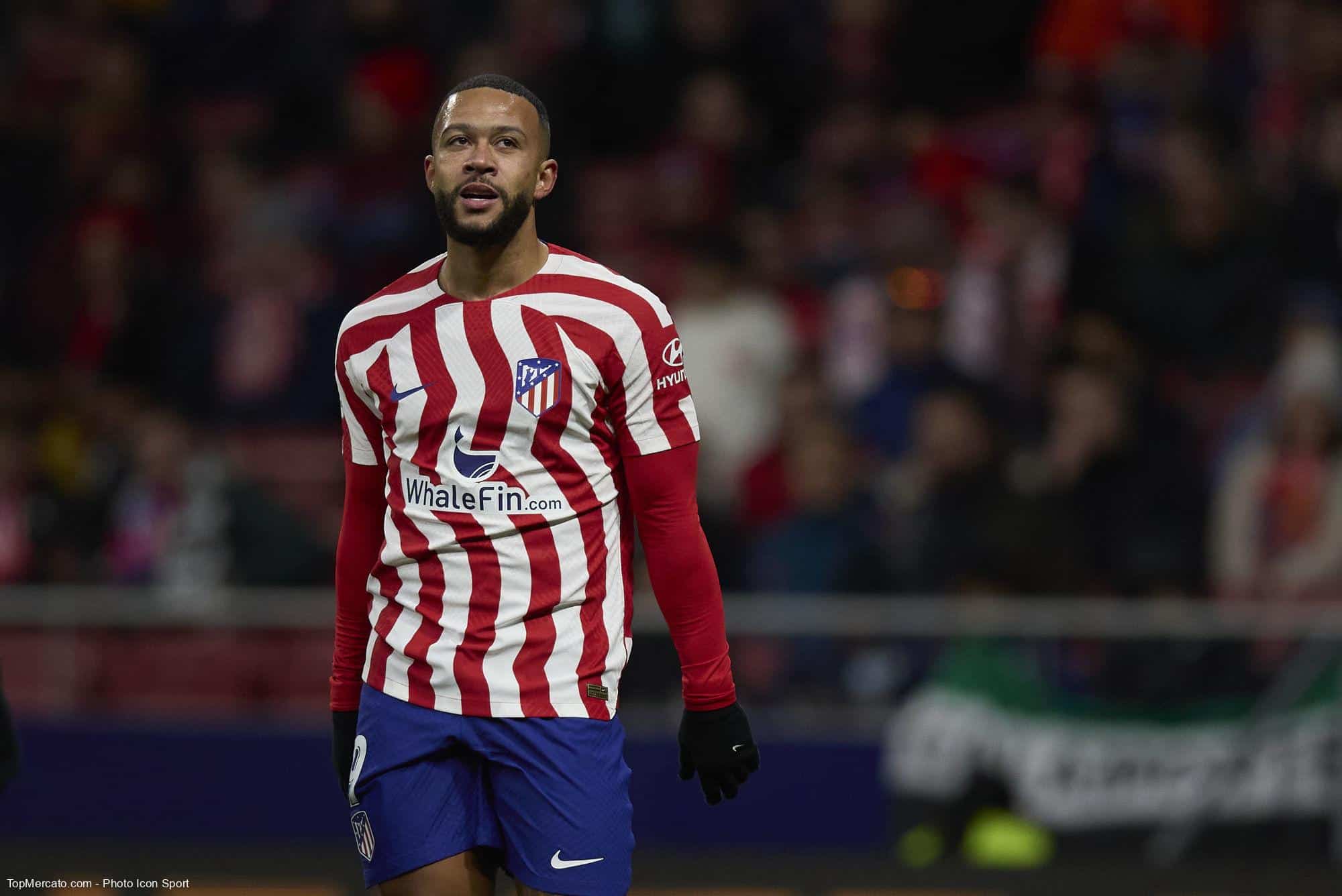 Bought for 3 million
In great difficulty with FC Barcelona, ​​Memphis Depay will try to revive at Atletico Madrid. Last Friday, the Colchoneros formalized the arrival of the Dutch striker. The 28-year-old joined the formation coached by Diego Simeone as part of a permanent transfer, estimated at around 3 million euros excluding bonuses. The former member of Olympique Lyonnais has signed a two and a half year contract in favor of Rojiblancos, that is until June 2025.
Chosen by the management of Atletico Madrid to compensate numerically for the departure of Portuguese striker Joao Félix, on loan to Chelsea, the native of Moordrecht honored his first steps last Saturday in his new colors, during the arrival of Real Valladolid ( 3-0) counting for the 18th day of La Liga. Substitute at kick-off, Memphis Depay played his first minutes by replacing Alvaro Morata, in the 75th minute of play. In the wake of his debut with the 2021 Spanish champions, the former Manchester United resident posted a message full of enthusiasm on instagram.
"We can achieve great things"
"My new home ! I'm really happy to join this amazing club and make my debut today. I feel that together we can still achieve great things this season. Fight! Of course a special thank you to all the supporters for the warm welcome, let's build together!" Thursday evening, Memphis Depay will aim for a first start against Real Madrid, at Santiago-Bernabeu, during the shock of the quarter-finals of the King's Cup. With the ambition to open his counter for the time being blocked at a single goal with Barça, which dates back to September 17, 2022 against Elche.