Advertisement
Author of a double and a decisive pass against Poland (3-1), in the round of 16 of the 2022 World Cup, Kylian Mbappé aroused the admiration of his coach, Didier Deschamps, and some of his teammates, in front of the press.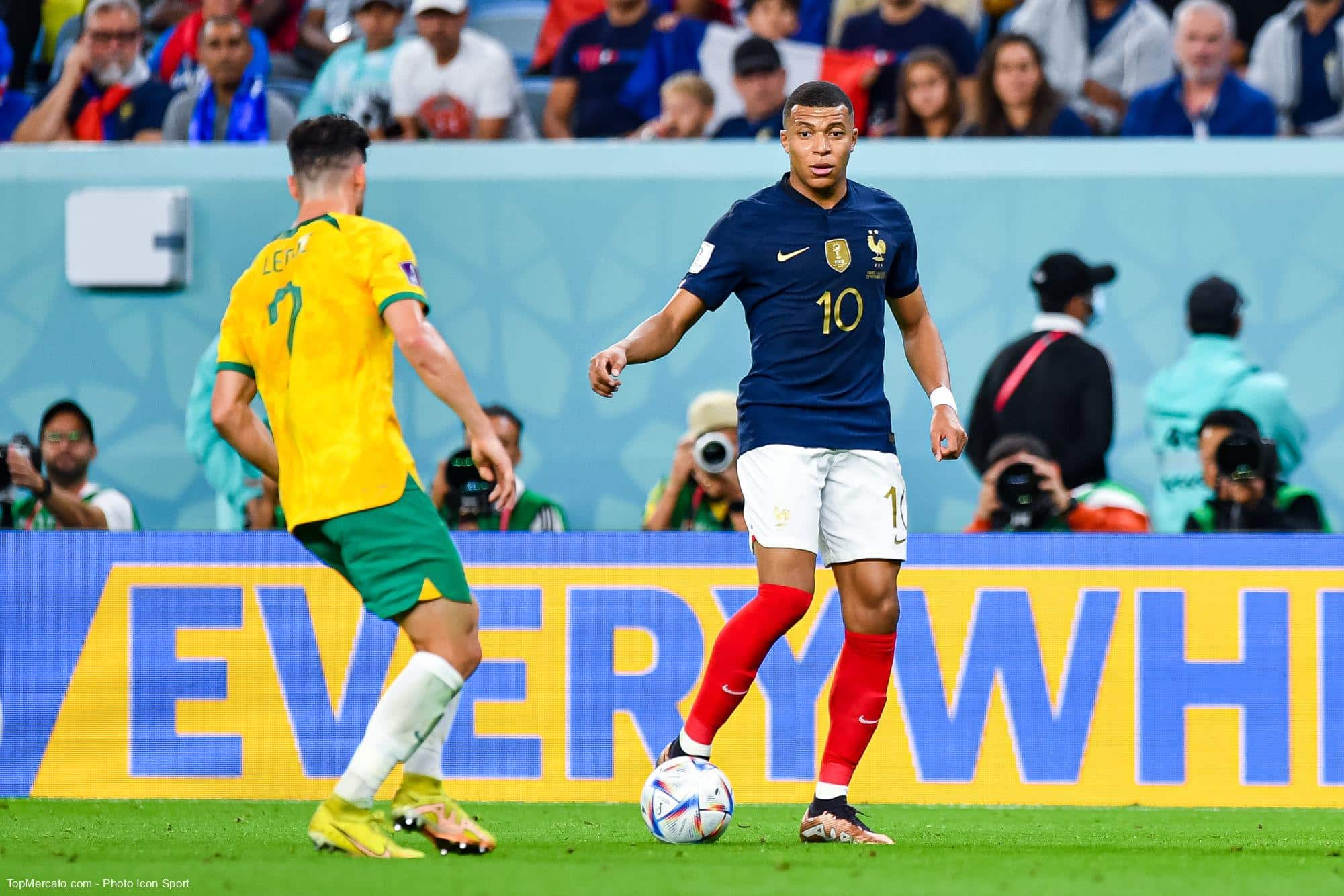 After the match, coach Didier Deschamps admitted to the press that he was not "objective" concerning Kylian Mbappé, author of a great performance against Poland, and overall a very good start to the World Cup (5 goals in 4 games, 2 assists): "Mbappé, the best player in the world today? I am not objective, I am French and his trainer but yes, of course. He prepared for this World Cup. Even if he hasn't played his best match for a good hour, he has this ability, because we also watch him closely, like exceptional players, to be able to change the course of a match at any time. ."
Captain Hugo Lloris, at the microphone of bein Sportsgreeted Kylian Mbappé, "a major asset" for the Blues: "Kylian (Mbappé), difficult to find his limits. We may have seen him a little less in the second (period) but he scored two extraordinary goals. (…) The more we evolve in the competition, the more we evolve as a team, and we can count on him."
Rabiot not surprised by Mbappé
Juventus midfielder Adrien Rabiot added in comments relayed by The Team : "Surprised by Mbappé? He doesn't surprise me in the sense that I know his potential, even if he still has room for improvement. Afterwards, it's incredible, it's true, the goals he scores, the positions, the angles he manages to find. It's great, it's what we expect of him. We work behind and we wait for him to do the job in front.
The PSG player, also very good with his club (19 goals in 20 games), continues his momentum with the Blues, during this World Cup.