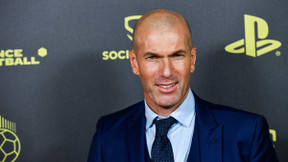 Advertisement
Advertisement
From the top of his 29 years Raphaël Varane took everyone by surprise by announcing his international retirement while at the same time, he will continue to play at the highest level. With this in mind, a return of the Manchester United player to the Blues in the future cannot be ruled out. Especially since it would not be a first in the history of football.
2018 World Champion, Raphael Varane knew everything in the France team. But although he is only 29 years old, the defender of Manchester United decided to announce the end of his international career in the wake ofHugo Lloris And Steve Mandanda, much older. The former defender of RC Lens and real Madrid puts an end to his adventure in Blues after the final lost in Qatar. But is it final? While he still has a few years ahead of him, Raphael Varane could perfectly reconsider his decision. Others did it before him. And not least.
News of the day pic.twitter.com/wC02F8M7sg

— 24hfootnews (@24hfootnews) February 2, 2023
Zidane, Makélélé and Thuram return to save France
Of course, the most famous case is that of Zinedine Zidane. The star of the France team announces his international retirement to everyone's surprise after the failure of Euro 2004 and elimination against Greece in the quarter-finals. From the height of his 32 years, Zizou is still as strong as ever. Claude Makelele And Lilian Thuram, respectively 31 and 32 years old, also imitates number 10. But in August 2005, when the France team was in great difficulty, the three made their big comeback to qualify the Blues for the World Cup. Mission successful since France will even reach the final of the 2006 World Cup and Zinedine Zidane, Claude Makelele And Lilian Thuram will have been major architects of the tricolor course.
Messi, Pelé, Ibrahimovic…these stars who have their backs
But apart from the France team, other football stars have backtracked after announcing their international retirement. This is particularly the case of Lionel Messi. Dejected after another defeat in the final of the Copa Americathe Argentinian announced in 2016 that he was ending his adventure with theAlbiceleste only 29 years old. He will reconsider his decision a few months later and will not regret it since he will win the Copa America in 2021 then the 2022 World Cup. Another legend to have put his international career in danger, Pele. World champion in 1958 and 1962, the Brazilian genius saw failure badly in 1966 and announced that he would withdraw from the Seleçao when he is only 26 years old. But Pele will be back in 1970 to become triple world champion and enter a little more into the legend. Other big names in world football have returned to the national team after announcing their international retirement, such as Zlatan Ibrahimovicsummoned with Sweden in 2021, five years after announcing that he was withdrawing or even the Italians Andrea Pirlo And Gianluigi Buffon. Finally Pavel Nedved had done as Zinedine Zidane, Claude Makelele And Lilian Thuram. Retired after Euro 2004, the former Juventus player returned in 2005 to help the Czech Republic to qualify for the World Cup. now remains to be seen whether Raphael Varane will add his name to this prestigious list.