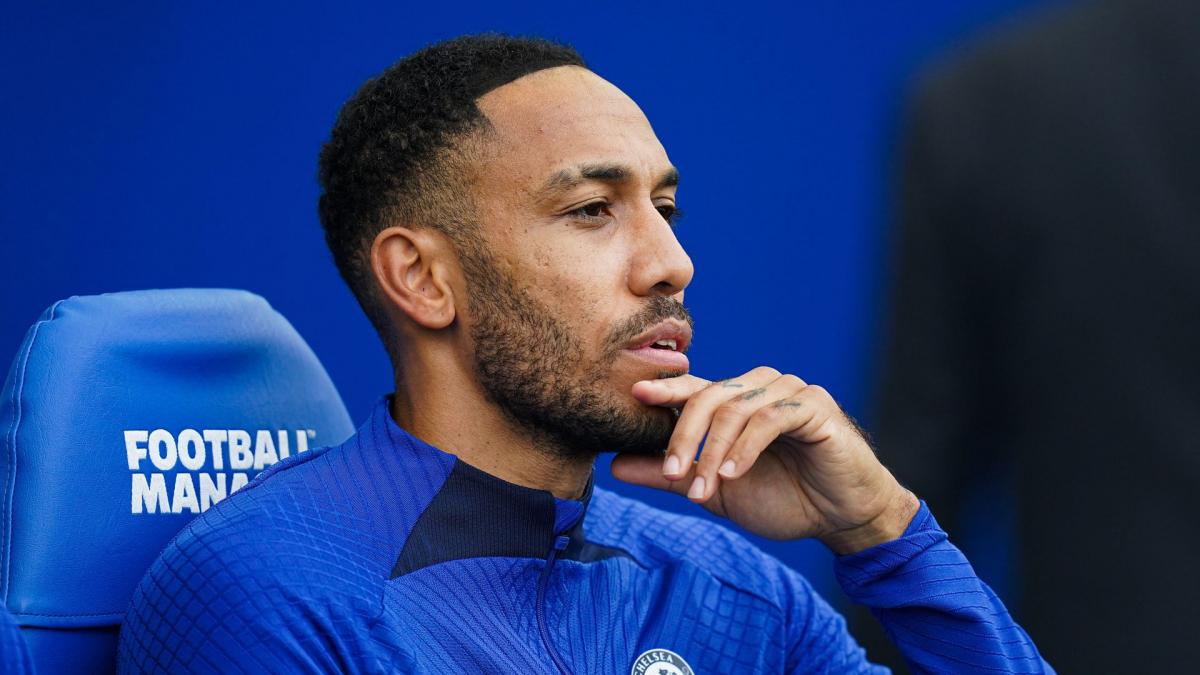 Advertisement
Advertisement
What's next after this ad
Pierre-Emerick Aubameyang's return to the Premier League is currently turning into a nightmare. Recruited by the Blues last September, the 33-year-old Gabonese striker (73 caps, 30 goals) certainly did not expect such a debut in England. Established four times in the league for a single small goal, the native of Laval drags his spleen and the end of the London adventure seems closer and closer.
Delighted with the idea of ​​finding his former coach at Borussia Dortmund, Thomas Tuchel, the striker passed by Arsenal, Milan or even Saint-Étienne was finally able to rub shoulders with the German for only two short weeks. Fired, the former PSG technician finally gave way to Graham Potter and since the arrival of the English manager, the situation has hardly changed for PEA. Officially removed from the list for the Champions League, Aubameyang was not there either, this Friday evening, during the sad draw conceded by the Blues against Fulham (0-0).
To read
Chelsea: Pierre-Emerick Aubameyang already has several courtiers
Graham Potter is still counting on Pierre-Emerick Aubameyang!
A worrying situation, making its future more than uncertain. In this context, The Telegraph even affirms that sources close to the player being convinced that the club wanted to get rid of him… Preview, last night, in Milan with his family, would Pierre-Emerick Aubameyang have definitely given up on Chelsea? Asked about this at a press conference, the Blues coach wanted to defuse the controversy. "It was my decision and I can understand that he is disappointed because it is a difficult outcome"Potter said of C1's roster before assuring his striker wasn't directly singled out for the move: "he didn't do anything wrong at all, but someone needed to be taken down and it's nothing wrong against him and he didn't do anything wrong at all".
What's next after this ad
Relaunched on the departure to Milan of his protege, the coach of the Blues was shown, there too, very clear: "He trained very well this morning (Friday) and he has the weekend off. It's a free world." What to calm the frustration of the London striker? Nothing is less certain. Either way, Potter is definitely counting on 'Auba' and he let her know. "If I rely on him? Yes, absolutely. He has to train like he did today and be ready to play because football changes quickly, that's the nature of the game. In the meantime, it is as a spectator that he will find, on February 15, Borussia Dortmund in the round of 16 first leg of C1.
Pub. THE
update the