Dortmund drives on Cologne and takes control of the championship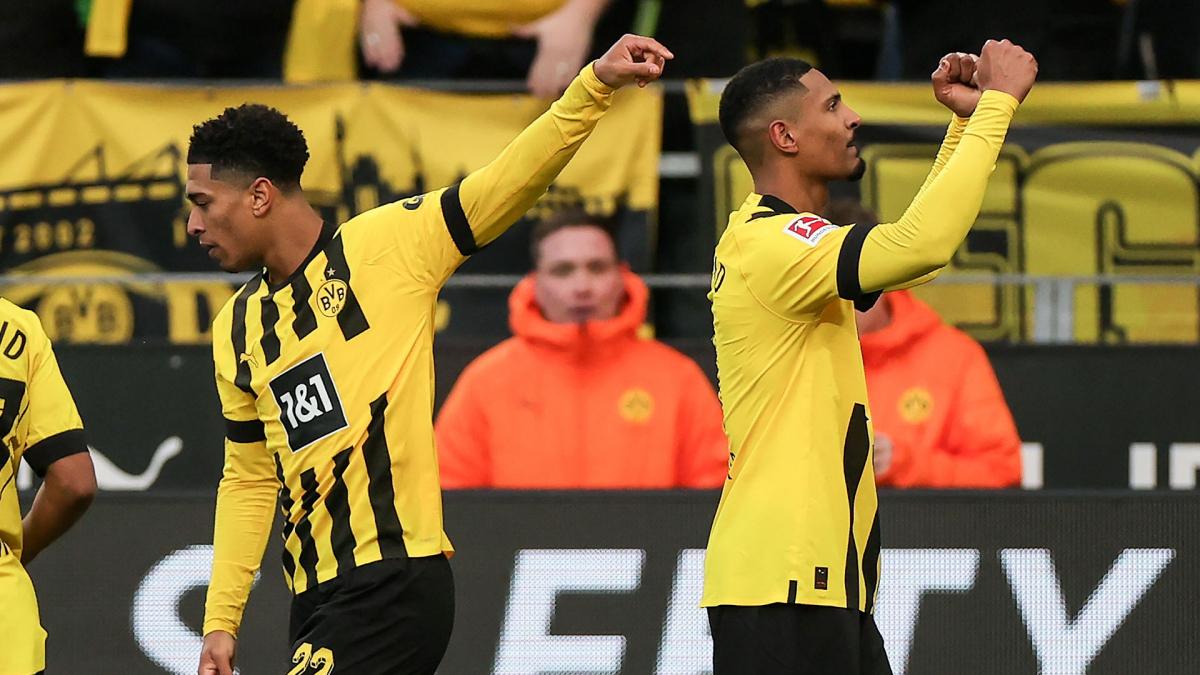 Advertisement
Continuation of the 25th day of the Bundesliga this Saturday with Borussia Dortmund which received Cologne. The objective for the locals was clear: take the three points to regain the lead in the championship and thus put pressure on Bayern Munich who face Leverkusen this Sunday. And Sebastien Haller's teammates did the job without shaking at all.
What's next after this ad
After just 36 minutes, the Black and Yellow were already leading 4-0 thanks to goals from Guerreiro, Haller, Reus and Malen. Cologne's narrowing of the gap before half-time did not change the finality of this one-sided game. Back from the locker room, Dortmund stuck two more for the double of Haller then Reus (6-1 final score). With this great victory, Dortmund regains a point lead over Bayern Munich.
To read
Manchester City knows how to afford the coveted Jude Bellingham!
Pub. THE
update the
Advertisement