FC Barcelona, ​​who will play this Sunday against Real Madrid in La Liga, are multiplying the tracks on the front of the transfer window, for next summer.
Photo credits: Matteo Ciambelli/DeFodi Images/Icon Sport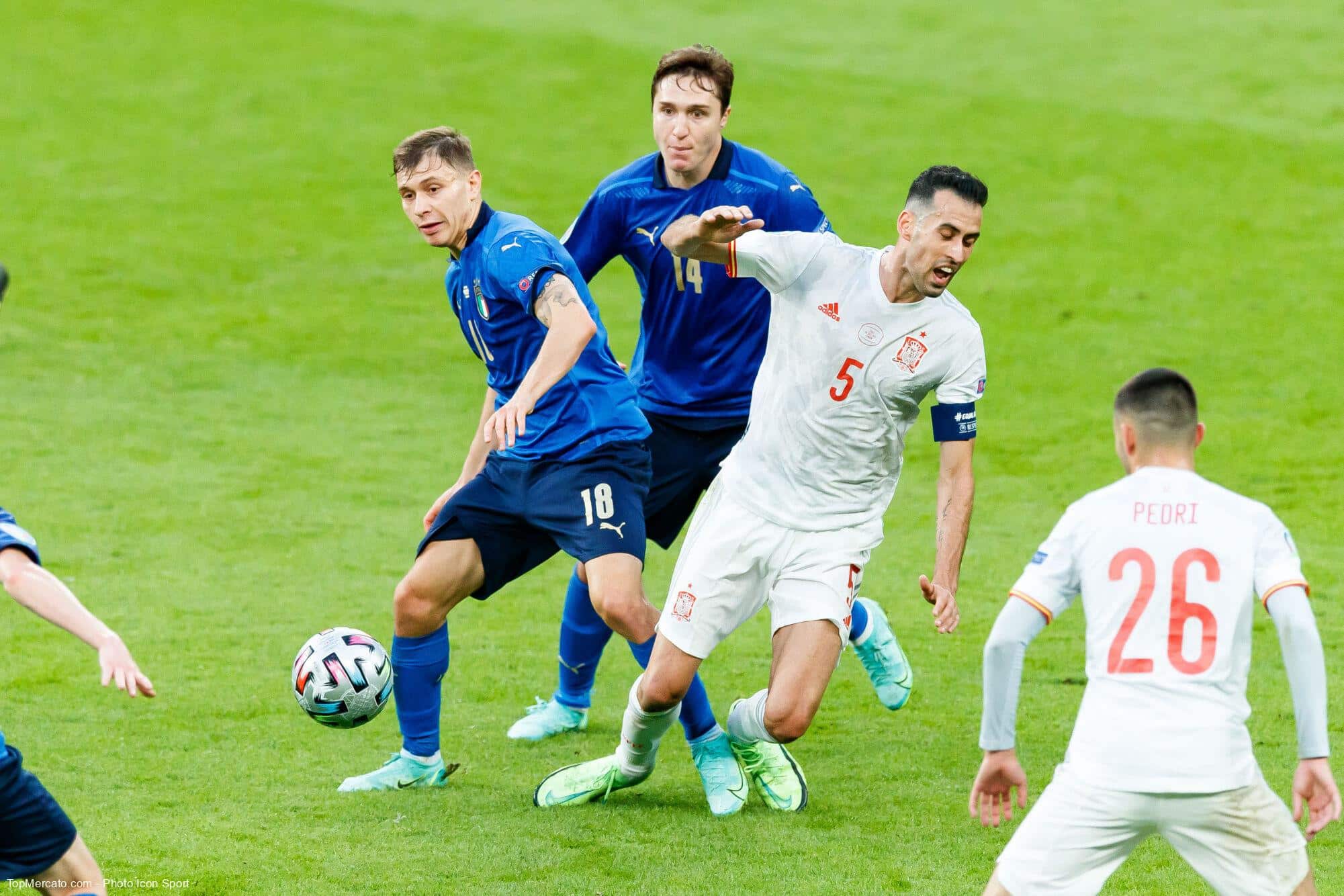 In addition to a majority of players from outside La Liga, these potential recruitments also concern Blaugrana elements loaned to other formations. This is particularly the case of the young Ez Abde. The 21-year-old Moroccan was transferred for this season to Osasuna, the current 9th in the Spanish championship. Despite not particularly convincing statistics (22 games, 3 goals, 2 assists), Ez Abde seduced the Catalan management, to the point that FC Barcelona is seriously considering the return of its left winger, to integrate the rotation of the workforce the next season.
According to journalist Matteo Moretto, Barca won't rush to sell Ez Abde this summer unless there is a very big offer from a financial point of view. The Moroccan would be tracked in particular by Atlético Madrid, which does not seem able to bend the Catalan club.
Barça are watching in Serie A
FC Barcelona is not rolling in gold, of course, but the Spanish club, leader of La Liga, is particularly ambitious on the transfer market. Interested in Cityzens Ilkay Gündogan and Bernardo Silva, the Spanish club would also target Federico Chiesa, according to revelations from the Italian media Calcio Mercato.
The 2021 European champion with Italy is having a complicated season with Juventus Turin. Seriously injured at the start of the season (cruciate ligament rupture), the 25-year-old former Viola striker did not complete a full season, despite his honorable statistics (2 goals and 4 assists in 16 appearances, including 4 appointments only). Not enough to discourage Barça, and especially Xavi Hernandez, the culé coach, who is a fan of the Italian.
The operation would be likely to be concluded between Juventus and FC Barcelona, ​​according to the media, because Federico Chiesa is represented by Fali Ramadani. This agent was involved in the transfers of Miralem Pjanic and Marcos Alonso to Catalonia in recent seasons.