FC Nantes in dreams, it's a cold shower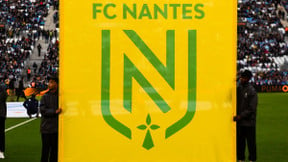 Advertisement
Almost three weeks after the dismissal of Antoine Kombouaré, FC Nantes is preparing for the future. While Pierre Aristouy took over from the Kanak, Waldemar Kita would dream of attracting Claude Puel, who is still free. However, the former ASSE and AS Monaco coach seems to have other ambitions.
On May 9, the FC Nantes decided to separate from'Antoine Kombouaré. Pierre Aristouy was thus entrusted with the heavy mission of saving the Canaries by avoiding relegation to League 2. But Waldemar Kita already thinking about the future and dreaming of attracting Claude Puel. However, he is ambitious for his future.
Fired from FC Nantes, Kombouaré is preparing a smashing return https://t.co/ItWVhSZrU1 pic.twitter.com/QUhR4KFGKx

— 24hfootnews (@24hfootnews) May 25, 2023
"I take a step back"
" After doing non-stop between the age of 15 and my departure from Saint-Étienne, I take advantage of my family. I take a step back. I want to come back, but for a high level, with ambitions. I've already taken badly classified clubs to put them back together ", assures the former coach of theASSE in an interview with the Swiss media 24 hoursbefore continuing.
"I would like real potential at the start"
" There, I would want real potential at the start – which is why I had applied for the Belgian selection. We'll see if I get the chance. If Switzerland presents itself, why not? I'm not saying I won't go back. But I give myself the possibility of not leaving. This is freedom », adds Claude Puel.
Advertisement