Advertisement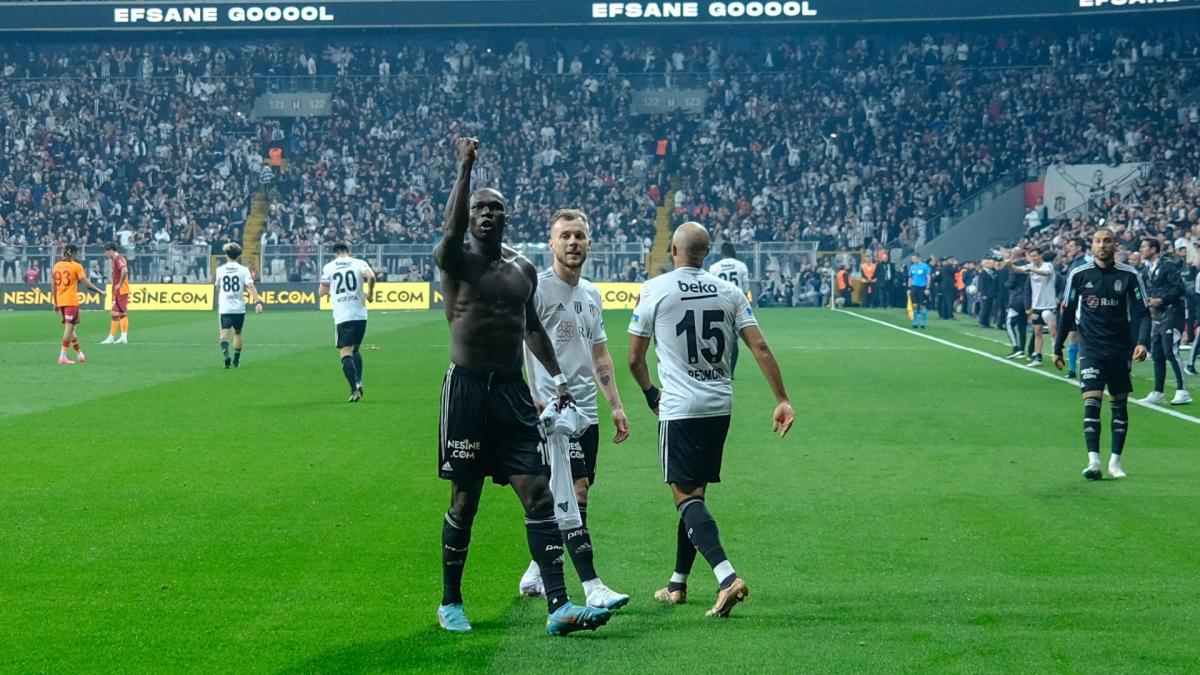 Advertisement
Advertisement
Advertisement
What's next after this ad
Passed by Valenciennes or Lorient, Vincent Aboubakar was talked about again last December during the 2022 World Cup. The Cameroon striker showed the world of football that he had lost none of his talent. Sole scorer in the prestigious victory against Brazil (1-0), the former FC Porto striker distinguished himself by scoring a masterpiece against Serbia with a subtle lob. And after the elimination of the Indomitable Lions, the 31-year-old player was talked about for a very specific reason. Under contract with Al Nassr, Aboubakar was announced leaving due to the arrival of Cristiano Ronaldo.
Since the Saudi League limits the number of foreigners per team, Al Nassr had logically chosen to sacrifice and push the Cameroonian striker out to be able to officially register CR7 in the workforce. "Al Nassr terminated Vincent Aboubakar's contract by mutual agreement and he received all the financial compensation to which he was entitled" detailed a source on the club's porch last January. For his part, the Cameroonian international (96 caps, 40 goals), was quick to bounce back. Tracked by Manchester United in particular, he decided to return for a third time to Besiktas in Turkey. After a first spell in the 2016-2017 season (38 matches, 19 goals), then a second in 2020-2021 (29 matches, 16 goals), Vincent Aboubakar returned to prove in Turkey. He had the heavy task of succeeding Wout Weghorst, darling of the supporters in just 6 months, who had flown to the side of Manchester United precisely.
To read
OL: soon €5 million more in the coffers?
A goal machine
In a recent interview for Channel+, Vincent Aboubakar returned to these last turbulent months and his departure from Saudi Arabia. "I never imagined signing at Al Nassr. My agent had told me that I was going to have a real salary there. But over there, it has nothing to do with Europe, the culture is very different. I was disoriented, it was complicated. After 6 months, I already wanted to go back to Europe. I told my agent that they had to find me something in Europe. This World Cup was the perfect opportunity. The arrival of Cristiano Ronaldo has not changed anything. I wanted to leave. If I wanted to play with him? CR7 is one of the players I really liked in my career. It is an example in his motivation and his way of working. But I didn't tell myself that I had to play with him." Since then, the native of Garoua seems to have digested his departure from Al Nassr very well.
What's next after this ad
Landed on January 21 in Besiktas, Vincent Aboubakar continues to do what he knows how to do: score goals without stopping. Since his return to the SuperLig, he has already scored 12 goals and provided 1 assist in 14 matches. Just that. Considered a formidable scorer, the one who believes that his real position is number 10 is one of the great architects of his team's 3rd place (with the same number of points as the 2nd). "If me and Şenol Güneş (note: the coach) had started the season, we would have been champions. The points we obtained after our meeting reveal the true classification., confided Aboubakar recently. Author of a new double last weekend against Adana Demirspor (4-1), the Cameroonian walks on the Turkish championship and confirms that he remains a very effective attacker. Under contract until 2025 with Besiktas, Vincent Aboubakar, who is already 8th in the ranking of the championship's top scorers in just 4 months, should continue to martyr defenders next season.
Pub. THE
update the