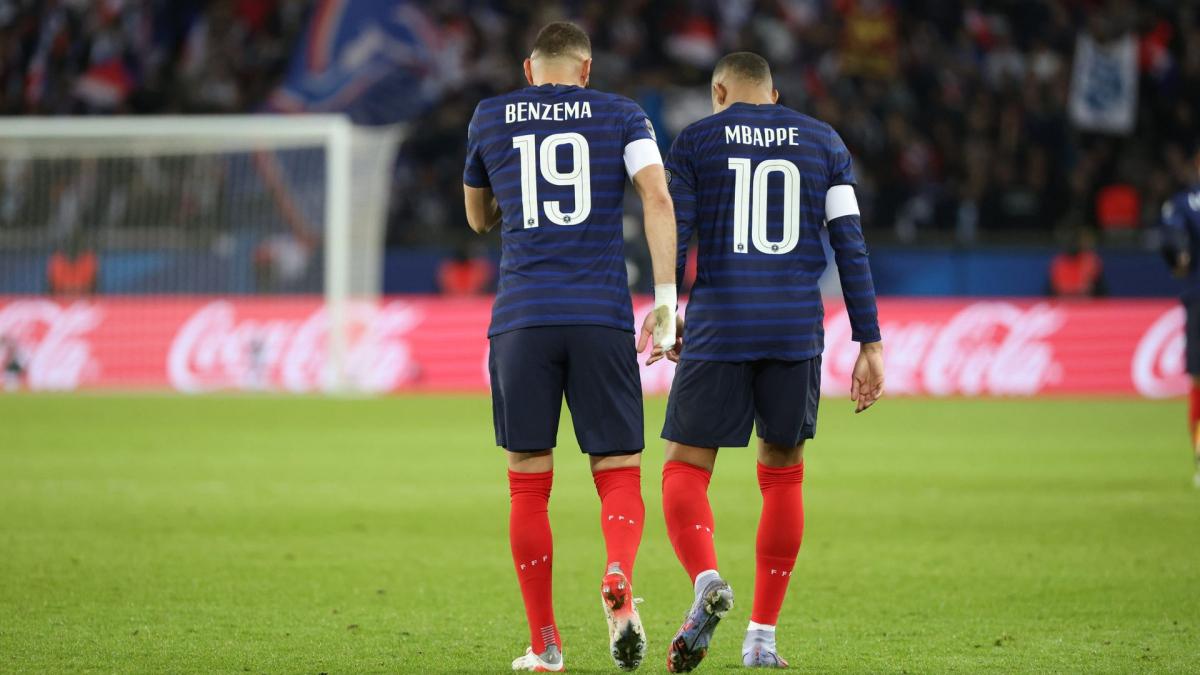 Chance of the calendar, this Thursday, June 23, 2022, fiftieth birthday of Zinedine Zidane, FIFA has just published its latest FIFA rankings, with bad news for the France team. The Blues, at the end of a failed rally in June in the great widths (2 defeats, 2 draws), fall from the podium.
What accentuate a little more pressure on Didier Deschamps and his men a few weeks before the international meeting that everyone is waiting for, the World Cup in Qatar. With a Zizou as free as the air, motivated to wish and ready to jump if the place were to free up…
Argentina pass in front of the Blues
The Habs, third in the last ranking, are therefore now fourth, overtaken by the Argentina of Lionel Messi, holder of the Copa América, who notably won the Finalissima against Italy, reigning European champion.
Brazil is still the leader and has even widened the gap on its runner-up Belgium in recent days. In the rest of the Top 10, note the progress of Spain (6th, +1), the Netherlands (8th, +2) and Denmark (10th, +1), while Italy (7th, -1) and Portugal (9th, -1) are falling. Note that Kazakhstan offers the best progress, with a jump of 11 positions (114th).
Top 10
Brazil – 1837.56

Belgium – 1821.92

Argentina – 1770.65
– 4. France – 1764.85
England – 1737.46

Spain – 1716.93

Italy – 1713.86

Netherlands – 1679.41

Portugal – 1678.65

Denmark – 1665.47
⚽️ Latest FIFA/Coca-Cola Men's World Ranking is out!

🇧🇷 Brazil stay top 💪
🇰🇿 Kazakhstan the big climbers 🧗
🇬🇧 France fall out of the top three 📉
🇦🇷 Argentina onto the podium 🏅

👉https://t.co/a21y1LVBnL pic.twitter.com/OkJ6mWnsFm

— FIFA.com (@FIFAcom) June 23, 2022