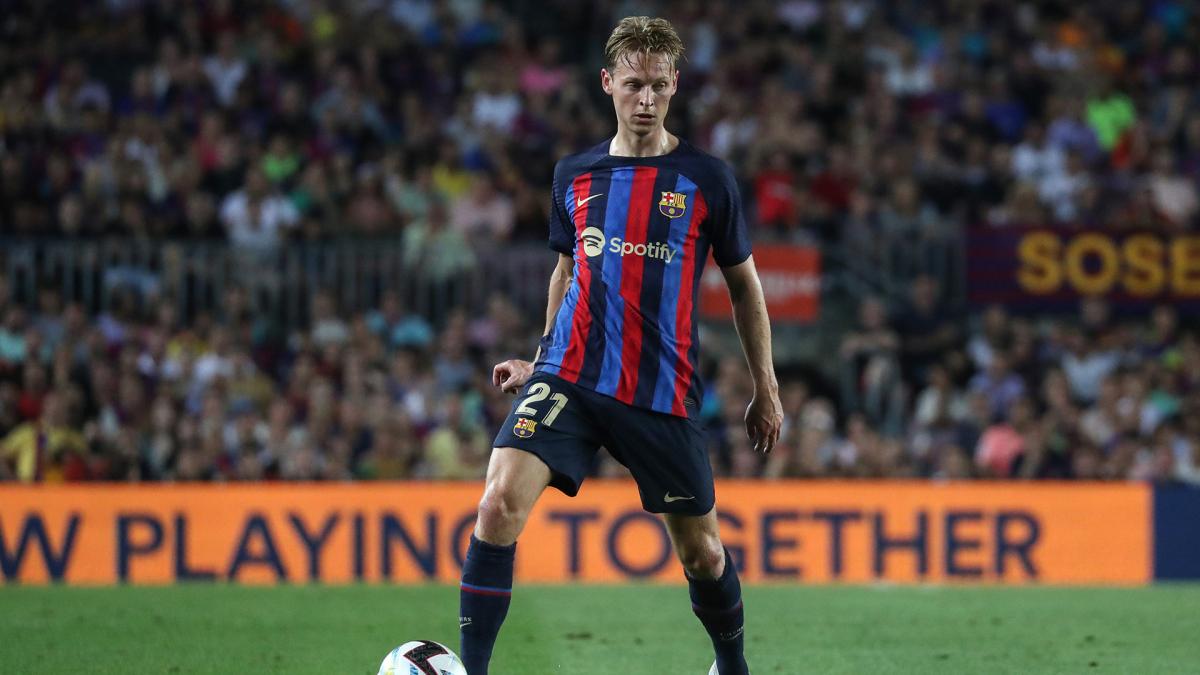 Frenkie de Jong (25) is once again at the heart of the transfer sections. After a false start forced by FC Barcelona last summer, the Dutchman will still be at the center of discussions this winter. According to information from ESPN, the main leaders of the Premier League are once again looking into his situation. For the media, Chelsea, Liverpool and Manchester United are ready to open, or reopen, it depends on this file. The Blues are thinking about after Kanté, too often injured, the Reds still have a lack in midfield, while the Red Devils are still looking for stability.
Good news for these English clubs, the Barcelona midfielder could review his position in January, he who absolutely did not want to leave Catalonia last summer. The Blaugranas have however done everything to push him out in order to balance the accounts. They had even accepted a very tempting offer of €80 million from Manchester United. De Jong refused, preferring to try to impose himself rather than find Tan Hag, his former manager at Ajax.
This time, De Jong is not against leaving
This time, the player thinks differently and why not about a departure, he who has never been completely convinced since his arrival in 2019. The Oranje international is not satisfied with the first months of this season. He is primarily in a substitute role behind the Busquets-Gavi-Pedri trio and his performances haven't made Xavi think otherwise either. Finally, until this week and the famous meeting between Barça and Villarreal, concluded with a nice culé 3-0 success.
On Thursday night, the Barcelona coach benched Busquets and his team's game improved markedly. De Jong was even applauded when he left, while the veteran was partly whistled. "He can be better in attack, he can get into the box and make the final pass. He had a great game the other day. There must be continuity, whatever the position. I like Frenkie, he has huge potential. It's when he faces the game that he has fun. He will be important, wherever he plays.said the Catalan technician this Saturday.
The tide may be turning, at the same time as everyone's wishes are changing. The January transfer window is still two months away, a World Cup will take place in the meantime. Will De Jong still want to leave this winter? Will Barça sell? Only the future will be able to answer all these questions. The big Premier League clubs, on the other hand, are ready to go and their money can easily make the difference.