Advertisement
Advertisement
Advertisement
Paris Saint-Germain will challenge Strasbourg on Saturday evening at La Meinau (9 p.m.) as part of the 37th day of Ligue 1.
Photo credits: IconSport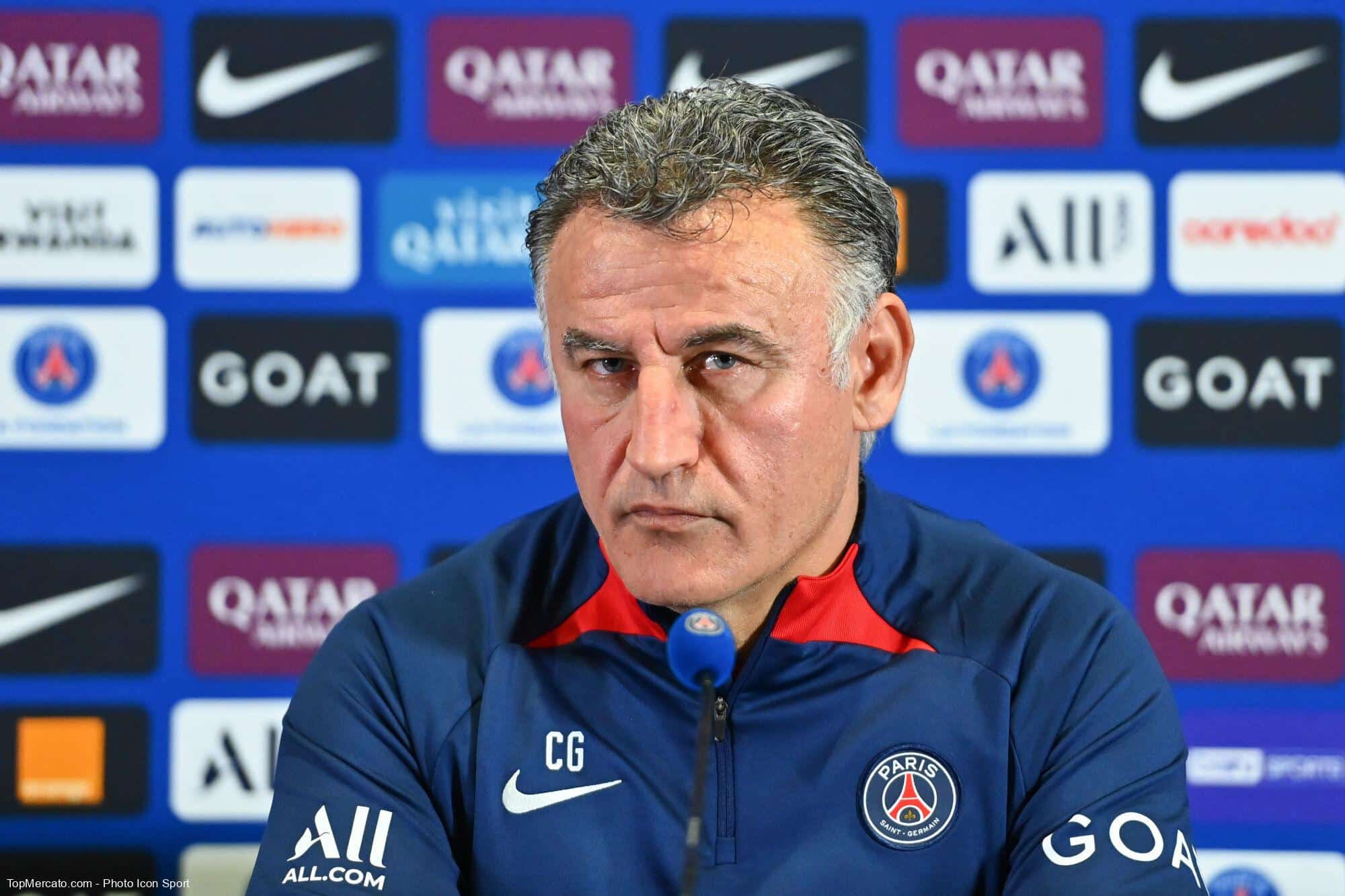 Advertisement
The Parisian club will be crowned champion of France for the eleventh time in its history (a record) in the event of victory or a draw on Saturday evening on the ground of the Alsatian club, whose maintenance is not yet fully acquired mathematically. However, the season has been trying for Christophe Galtier. Arrived last summer after the breach of his contract with OGC Nice, the French technician perfectly managed his first months in the French capital but the truce linked to the 2022 World Cup in Qatar clearly marked a break. The defeats are then chained in 2023 (6 losses in Ligue 1 since January) and the elimination in the Champions League in the round of 16 against Bayern Munich put a huge halt to the Parisian season.
Relive the passage of Christophe Galtier in our studio https://t.co/1DL7waZXZY before the last trip of the season to Strasbourg. ⤵️#RCSAPSG pic.twitter.com/Lkmfsz5VwY

— Paris Saint Germain (@PSG_inside) May 26, 2023
"I hear and I accept"
Present this Friday in front of the media, Galtier responded to criticism from PSG supporters. "I understand the remarks and criticisms. We had defeats at home where our games were not good. When taking stock, it will be necessary to analyze in what state we recovered the workforce after the World Cup. Tomorrow, there will be eight players absent, it's the story of a very special season, with a very compact start to the season. We will make a very precise assessment"confided the Parisian technician.
A fatal slump
Galtier then pointed to the main downside of this season. "I hear and accept comments and criticisms, but I also watch all the European championships and I realize that everyone has had a bad patch. For us, it happened at a crucial moment, with Bayern Munich in C1 and OM in the Coupe de France", he concluded. Barring a big surprise, the native of Marseille will no longer be on the PSG bench during the 2023-24 financial year.