Advertisement
In a press conference, Christophe Galtier responded to the attacks of Julien Fournier. The PSG coach refused to go into details, without missing the opportunity to send a spade to his former colleague from Nice.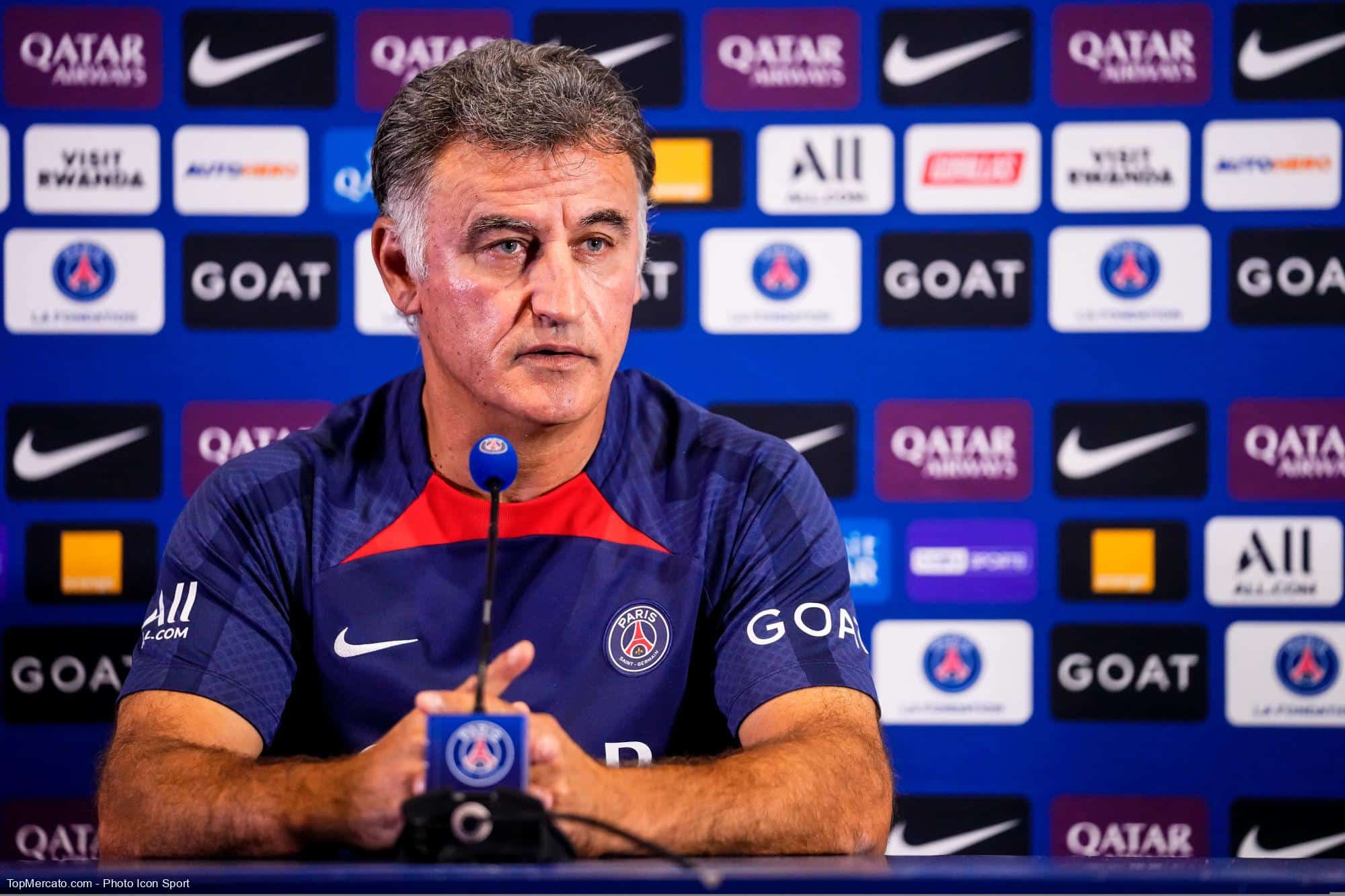 Wednesday evening, Julien Fournier had let go of his relationship with Christophe Galtier. The former manager of Nice had indicated on RMC Sports that he could not confide the real reasons for his argument with the Marseillais, because the technician could no longer return "in a locker room neither in France nor in Europe". Le Parisien replied to him this Thursday.
Facing the media, Christophe Galtier did not expand on the subject, but nevertheless confided what he thought of Julien Fournier: "He's pretentious… I'm not surprised at the way he expressed himself. When you are the PSG coach, you have a lot of exposure, and I cannot and do not want to get tired of answering and debating on everything that is said. On the form, I am not surprised, knowing the character. This is what I have to tell you. I am not surprised at all"he launched to the journalists present.
Julien Fournier had been in Nice since 2011
Christophe Galtier therefore did not reveal the cause of the falling out between the two men either. But the fracture seems deep, although they only spent a year together in the Riviera club. They have long since reached a point of no return in their relations: at the end of the season, Julien Fournier had already taken the floor to denounce the attitude of the coach, which does not seem to have been appreciated by his employers, since he was immediately fired.
Julien Fournier worked at OGC Nice between 2011 and 2019, before returning in August of the same year. Iain Moody replaced him during the transfer window, when the Aiglons had finished the last exercise in the 6the position in the standings, far from their ambitions to participate in the Champions League.
🗣💬 "If I explain the real reasons why Christophe and I had a fight, he will no longer enter a locker room in France and Europe. These are much more serious things than football"

Julien Fournier looks back on his chaotic relationship with Galtier in Nice. pic.twitter.com/wVjaDoNpB0

— After Foot RMC (@AfterRMC) September 28, 2022