Genesio admits draw is miraculous against Lille
Bruno Genesio delivered his hot analysis of the Lille-Rennes meeting (1-1). The Breton technician thinks that the Northerners have been the toughest opponents of the first part of the season. The coach is delighted that his defense has been solid.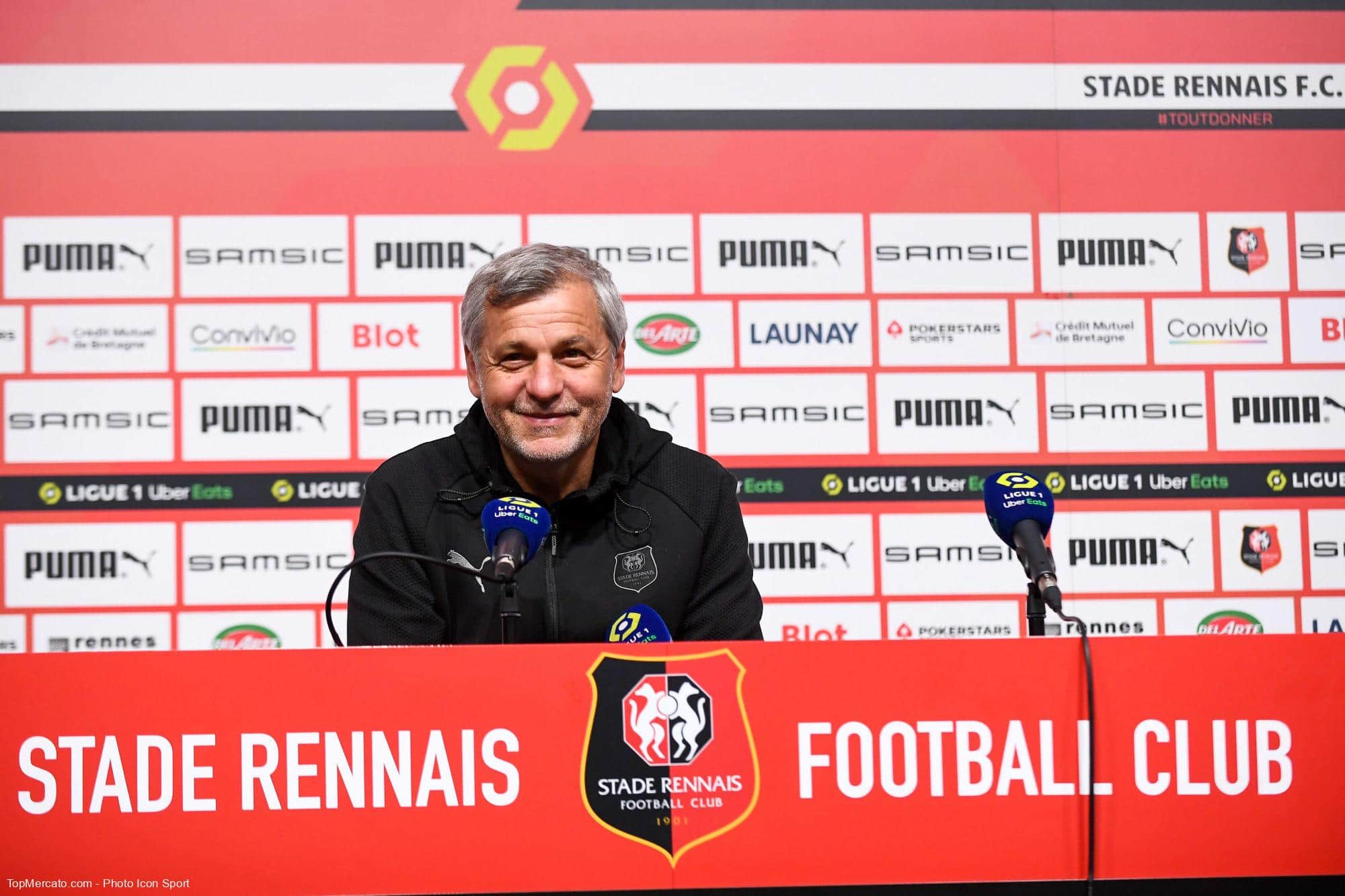 In a press conference, Bruno Genesio commented on the draw obtained by his troops on the ground of Lille. The Rennes coach confirms that his team was pushed around: "We appreciate this point at its fair value… For me, Lille is the best team we have faced this season. It is a somewhat miraculous point. I also appreciated other values ​​than those we are used to displaying, such as defensive solidarity. We stuck together, we suffered, we folded, but we didn't break up. These are values ​​that we must display in order to achieve our objectives. We are happy to take a point here. We were put in great difficulty. We defended pretty well, but we had a lot of trouble putting them in trouble."he told the journalists present.
Ligue 1 – LOSC – Stade Rennais: Bruno Genesio highlights the Lille game and says he is happy to take a point https://t.co/ZcMlE2cxrS pic.twitter.com/BrCY7Erc2N

— LOSC News (@WYN_LOSC) November 6, 2022
"You can't always be beautiful"
The former Lyonnais appreciated the state of mind of his troops and is satisfied with this result: "After the equaliser, we fell back and suffered too much. We may have deserved to have this success with this solidarity. We are doing well, we were spared, because the score could have been largely in favor of Lille. I think we would have lost this match by a wide margin last year. We show a lot of character and it shows that we are progressing in certain areas. You can't always be beautiful, sometimes you have to know how to take points by being naughtier »he continued.
Lille is now 7e in the Ligue 1 standings, with 23 points obtained in 14 rounds. Rennes retains its 3e position, with the 2nd best attack (29 goals scored) and 5 points from RC Lens.