On the way to a historic treble, the Citizens celebrated their title of champion of England if we are to believe Pep Guardiola.
Photo credits: IconSport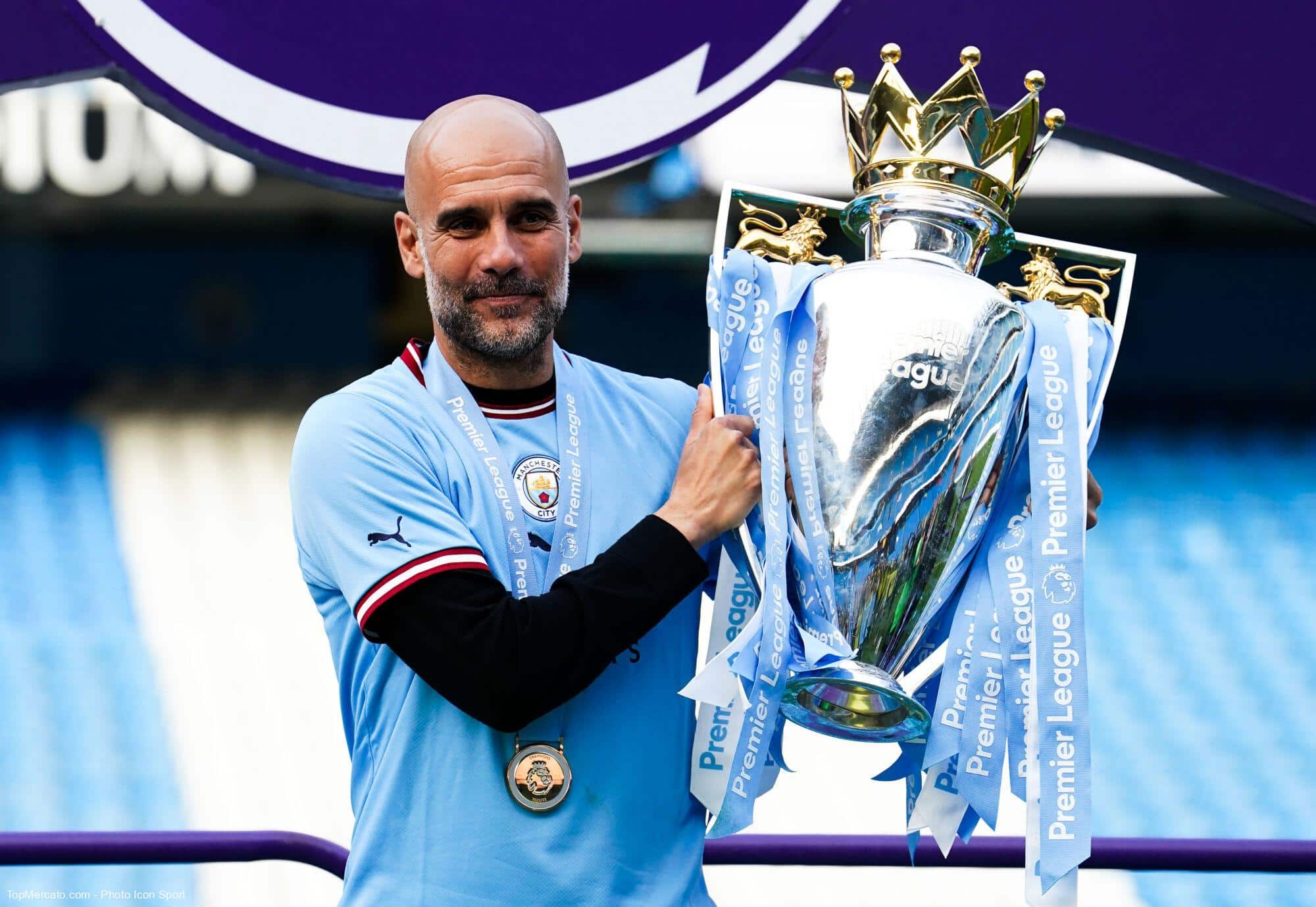 Long chasing behind an Arsenal team that was leading the Premier League at breakneck speed, Manchester City managed to catch up in the final sprint to win their ninth national title. The Citizens rode a 12-game winning streak to claim the trophy, also benefiting from the Gunners' loss of momentum in the meantime.
Even if the Skyblues still have two very big deadlines to negotiate before the end of the season with the Cup final against Manchester United and especially the Champions League final against Inter Milan, they took the time to celebrate worthily this title. Pep Guardiola remained rather wise as he explained at a press conference: "At 10:30 p.m., I was in bed with my wife. I was exhausted. I watched Match of the Day and slept like a baby."
"We had drunk all the booze in Manchester"
The mood was a bit more different among the players, as the Spanish technician later recounted: "But I know the players did what they had to do. When you win the Premier League, you have to celebrate. They did it with their families, they have a lot of fun. 40 hours before the Brighton game we had drunk all the booze there was in Manchester. But the team was there and that's why I'm very happy. Because I don't want the team to relax before the FA Cup and Champions League finals. We showed why we are the best team in England."
The effects of the hangover dissipated relatively well as the Citizens drew 1-1 at Brighton, one of England's toughest teams this season.