After his quintuplet scored this week against RB Leipzig in the knockout stages of the Champions League (7-0), Erling Haaland (22) scored a hat-trick on Saturday with Manchester City in the quarter-finals of the Cup against Burnley (6-0).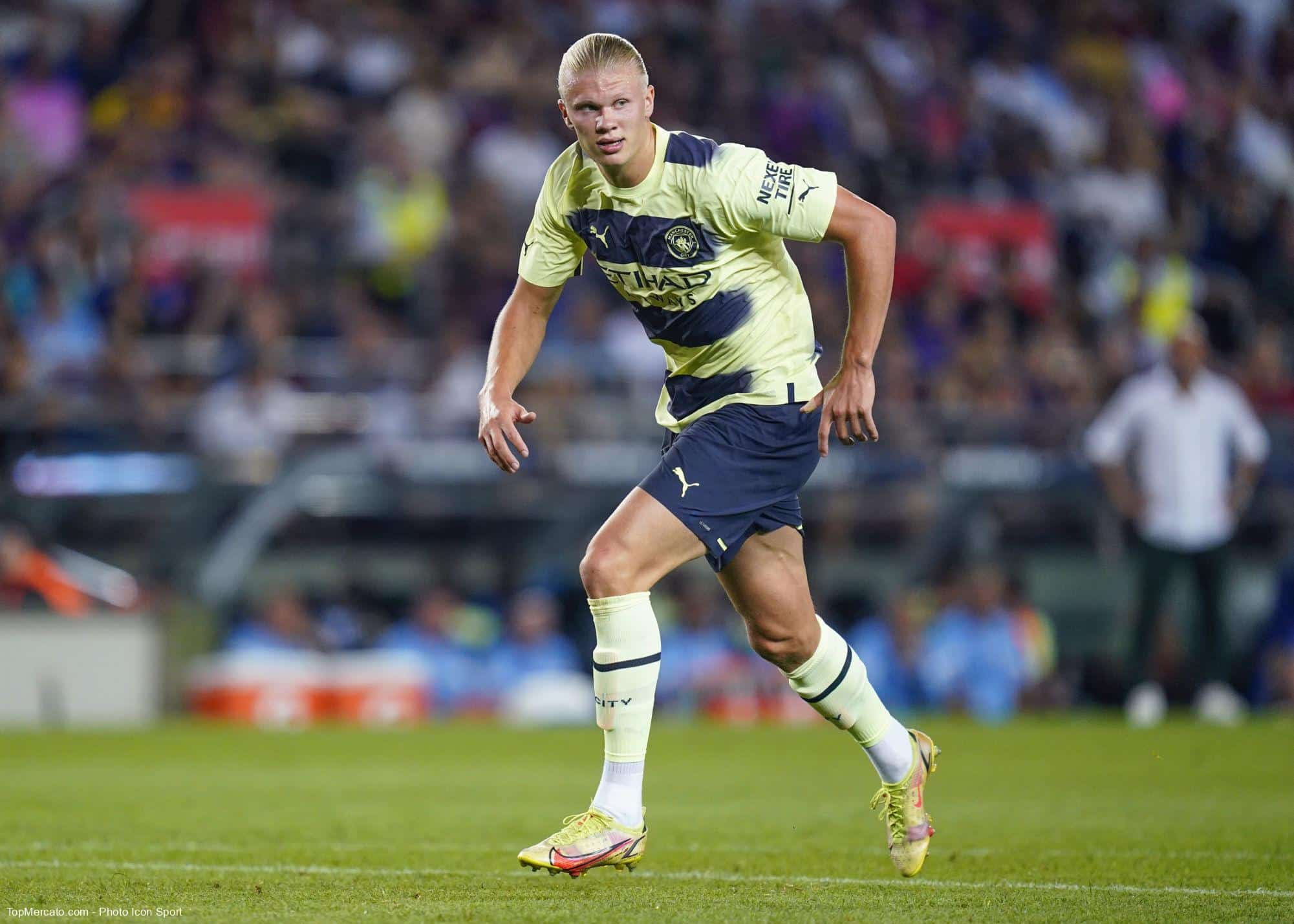 Eight goals scored in two games, each time leaving on the hour mark! The insolent form of the Norwegian striker has something to envy. With formidable efficiency in front of goal, Haaland has clearly silenced the criticisms made by certain media in recent weeks about his ability to adapt to Pep Guardiola's system.
Guardiola's warning
While Cyborg posted incredible statistics during this 2022-23 exercise (42 goals this season) Pep Guardiola wanted to calm things down at a press conference. According to him, his striker will not escape further criticism when he experiences difficult times. "I said it at the start, this guy has a problem. There will be a problem in the future. Everyone expects him to score 3 goals or 4 goals in every game, but it won't happen. But when that happens, I know him a little bit, he doesn't care, he's so positive and optimistic in his life. When that happens, positive things can happen. He never complains, he always watches his performance. As long as the team is good and responds, he will continue to score goals." explained the Manchester City coach.
"I substituted him so he doesn't break Messi's record" 🤣

Pep Guardiola discusses yet another incredible @ErlingHaaland performance#EmiratesFACup pic.twitter.com/5IYODHZmeo

— Emirates FA Cup (@EmiratesFACup) March 18, 2023
Guardiola's irony on Messi
Asked in the wake of the FA Cup victory against Burnley, the Spanish coach also made a little joke in reference to the controversy born after his choice to leave Haaland against Leipzig. "Eight goals in four days, I played 11 years at Barcelona and I scored 11 goals. He is incredible. Yeah, I took him out on three goals so he wouldn't break (Lionel) Messi's record in the FA Cup." he said with humor.