Eden Hazard's adventure at Real Madrid is a total fiasco. The 32-year-old Belgian, who plays little this season (7 appearances), is pushed out by his club this summer.
Photo credits: Colas Buera/Pressinphoto/IconSport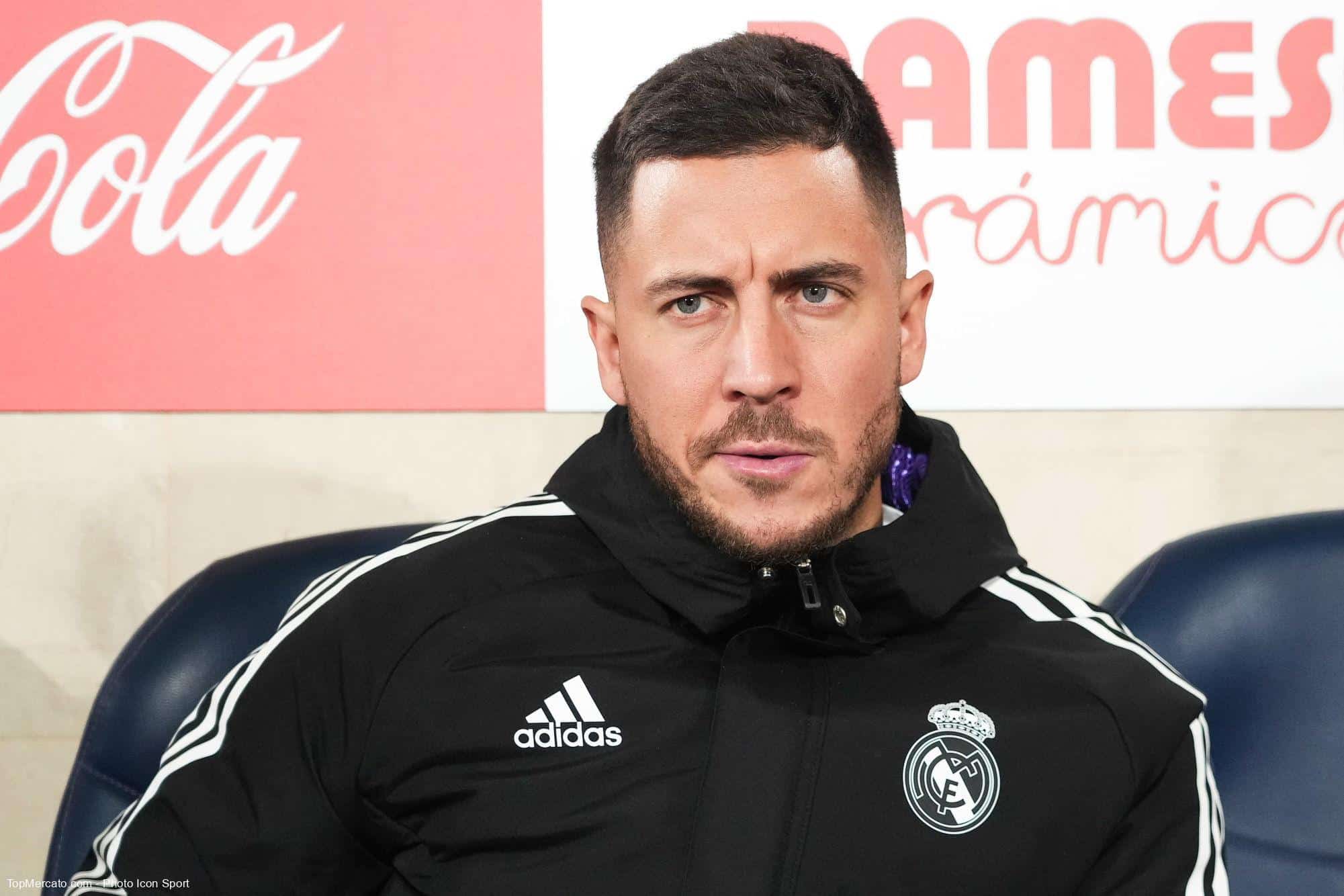 Often injured, the winger, passed by LOSC and Chelsea, has never found his place at Real Madrid, to the point of now playing the utilities in the workforce of the 2nd in La Liga, which faces FC Barcelona this Sunday evening. (9 p.m.), in the league. Eden Hazard's compatriot, Real Madrid goalkeeper Thibaut Courtois, showed compassion when testifying, for Eleven Sportson the attacker: "When (Eden) Hazard came back from the World Cup, he trained very well and waited for an opportunity because the Brazilians (Vinicius Jr and Rodrygo, editor's note) weren't there. The opportunity did not arise and he lowered his head a little. He never disrespected anyone".
Despite the freshness of his relationship with Carlo Ancelotti, therefore.
Kroos charges Hazard
Less diplomatic than Thibaut Courtois, Toni Kroos put Eden Hazard face to face with his responsibilities. According to the German midfielder, the striker can't blame anyone but himself for his failed Real Madrid adventure: "Of course it's a complicated situation, but pity is misplaced in football. I don't believe Eden (Hazard) has a bad life. Pity, you can have for people who have a life much worse than his. It's not about the money, I don't feel sorry for anyone in the world of football. In the end, everyone is partly responsible for their situation. I know Eden very well, we spend a lot of time together. But pity, I have for people who have a lot of trouble, which is not the case for Eden.
Eden Hazard is tied to the Spanish club until 2024.