He drops a big announcement, a twist for Zidane?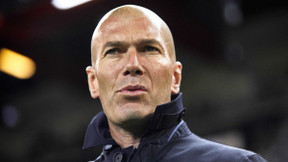 Advertisement
Currently at the head of Real Madrid, Carlo Ancelotti is announced with insistence in the viewfinder of Brazil. Some of his players encourage him, moreover, to join the selection. But the president of the Brazilian Football Federation, Ednaldo Rodrigues has released surprising information, which could well revive the future of Zinedine Zidane.
This Saturday, the Brazil was moving to Tangier to challenge the Morocco (2-1 loss). President of the CBF, Ednaldo Rodrigues took the opportunity to take stock of the succession of Titus. Many media have announced the upcoming arrival of Carlo Ancelotti on the Brazilian bench.
Zidane at PSG, when Sarkozy gets involved https://t.co/XV4DnaE1Xn pic.twitter.com/BMNBomt13J

— 24hfootnews (@24hfootnews) March 26, 2023
Brazil put things in order on the Ancelotti track
Current coach of Real Madrid, Ancelotti can count on the support of some of its players like Rodrygo or Vinicius Jr. His arrival would be scheduled for the end of the season according to several media. But Ednaldo Rodrigues threw a chill on this file, announcing that he had never contacted Ancelotti. As indicated at Reutersthe leader would like to stay " very ethical in (its) approaches and respecting the contracts that are in place".
Still hope for Zidane?
An announcement, which revives the future of Zinedine Zidane. Free since leaving real Madrid in May 2021, the 1998 world champion was announced in the sights of the CBF. In case of failure with Ancelotti, his profile could once again become a priority.
Advertisement