Before the reception of Olympique Lyonnais scheduled for Sunday (8:45 p.m.) on behalf of the 29th day of Ligue 1, Christophe Galtier spoke about the news of his club at a press conference.
Photo credits: Sven Hoppe/dpa/IconSport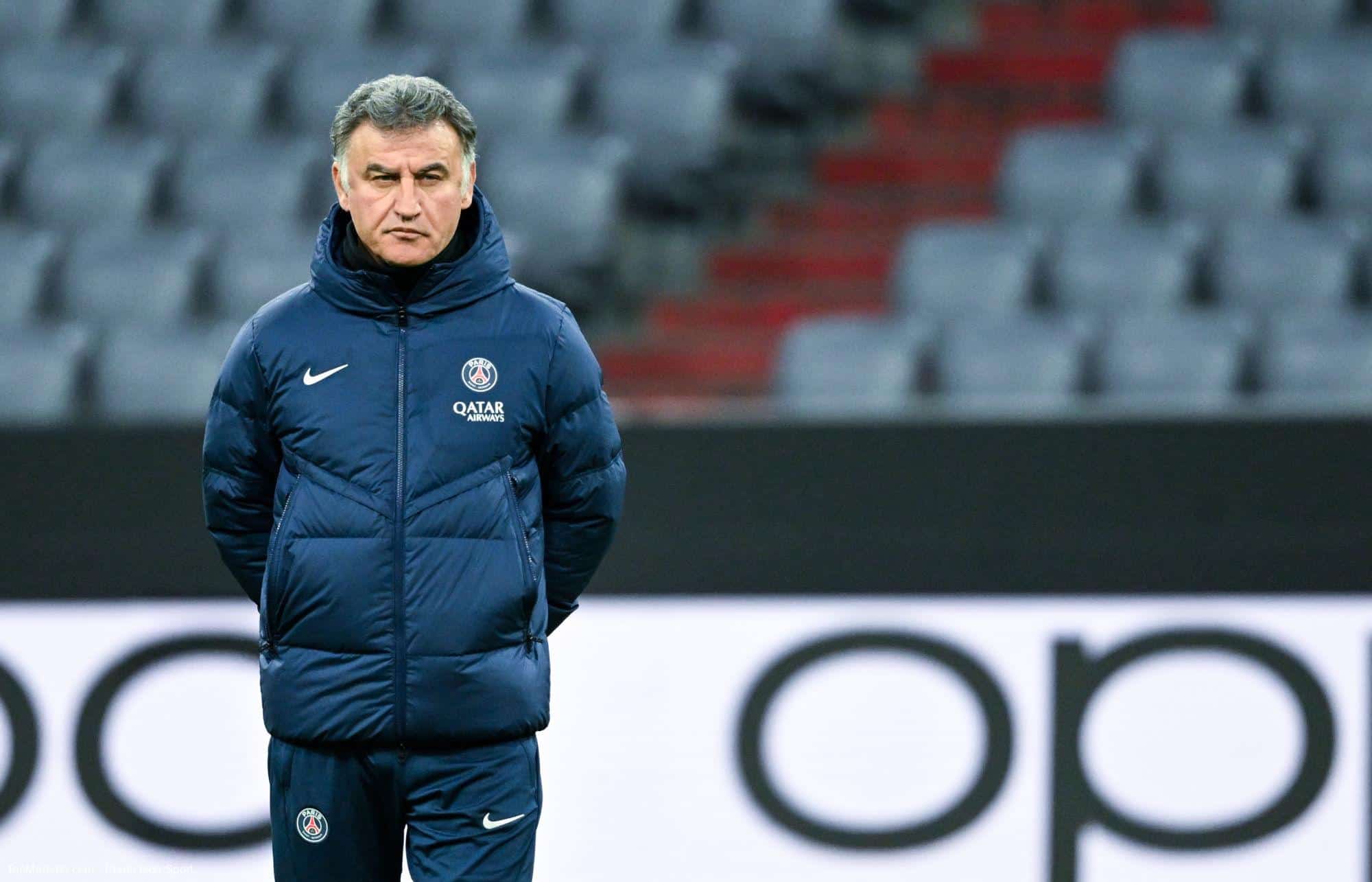 Two weeks after the defeat recorded against Stade Rennais, the Parisian coach was notably questioned about his future in the French capital. Despite being eliminated in the knockout stages of the Champions League against Bayern Munich (0-1, 0-2) and at the same stage of the competition against Olympique de Marseille in the Coupe de France, Galtier ensures that he approaches its future with serenity. "I still feel entitled to be a PSG coach. We are preparing with Luis Campos for next season even if my daily life is this end of the season with the determination to go for the title"confided the Parisian technician.
Galtier focuses on the title
In front of the media, Galtier explained that he had only one obsession: to allow PSG to win their 11th title of champion of France. To hell with the critics, the Parisian coach is trying to keep a cool head. "It's part of being on the front line. I have an obligation to be in front of the press. It can be nice, sometimes it's not. It is always the coach who speaks even if a president or sports director can do so. I find nothing abnormal in always being in front of the press"he continued.
📌 The medical point before #PSGOL.@Aspetar

— Paris Saint Germain (@PSG_inside) March 31, 2023
Neymar news
During his pre-match press briefing, the Parisian technician was also asked about Neymar, whose return to the field is not expected before the start of next season. "He came here twice during the fortnight to assess the condition of his ankle after the operation. He works with the medical team. Technology allows us to have conversations over the phone. When there are serious injuries, I am for letting him focus on his rehabilitation. The player is very sad when it's like that, but we keep in touch"he explained.