Advertisement
Rennes coach Bruno Genesio was a guest on Jérôme Rothen's show on RMCthis Tuesday.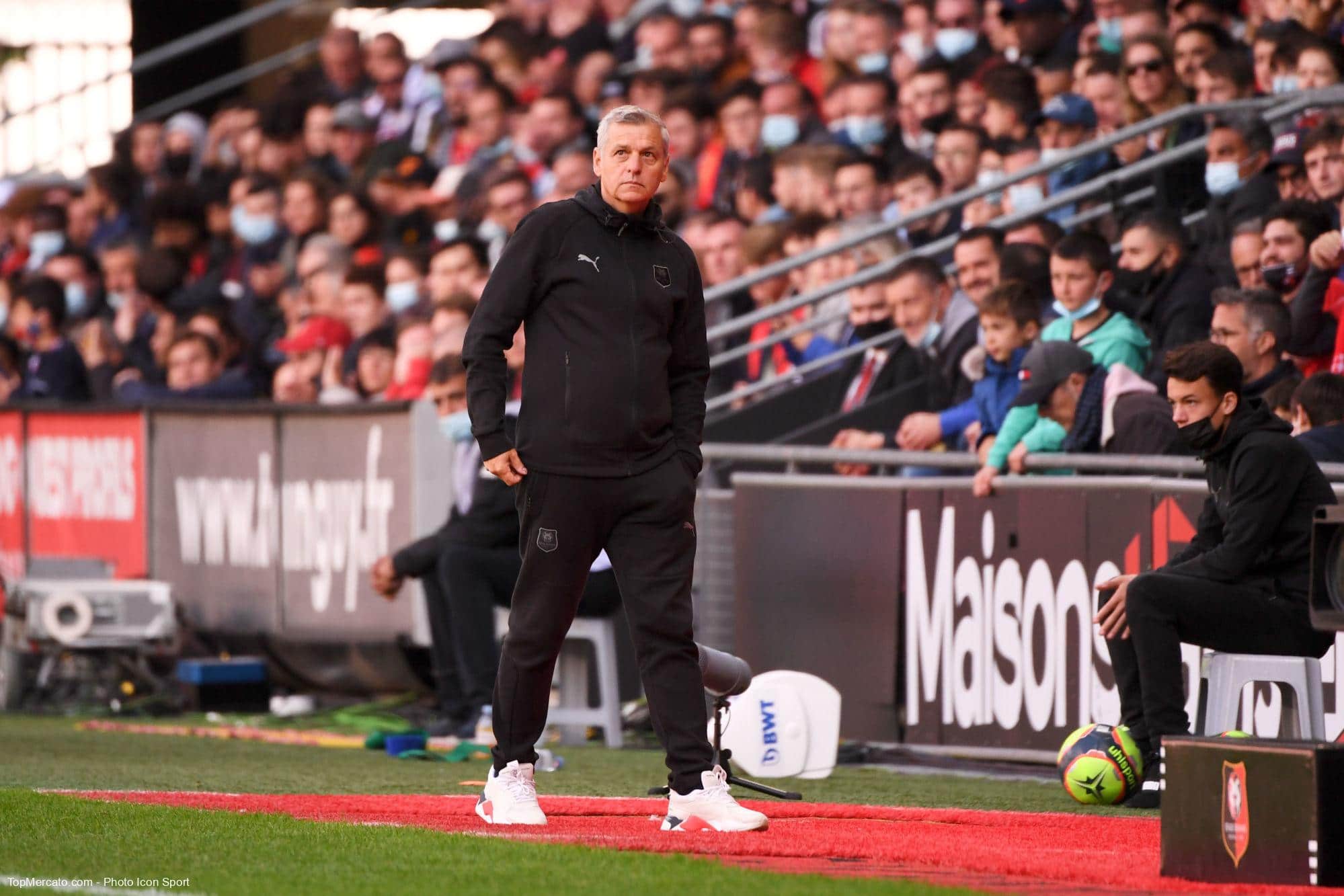 Arriving in Rennes in 2021, Bruno Genesio is still associated with OL, even in his mind. The former coach of the current 9th in Ligue 1 briefly returned to his time in Lyon, acknowledging mistakes: "What brought me a lot during my time in Lyon was being able to criticize what I did wrong. Because there are things I did wrong. (…) There are matches, we would have and I should have done better."
That said, the coach still thinks he was "the scapegoat" of the club, supporters and media: "Even when it was raining, it was my fault. It went very far, while on the whole the results were correct. (…) I did three and a half years, with three Champions League qualifications over the four years."
A real performance, while the coaches who succeeded him did not necessarily do better.
Genesio regrets the absence of Terrier at the World Cup
Impressive with Stade Rennes before his injury, Martin Terrier did not have the chance to participate in the World Cup in Qatar with the French team. A regret, for his coach: "I too was very disappointed, just like Flo (Maurice), especially that Martin Terrier was not part of the selection. (…) When I see him in training every day, he had a kind of fullness. Unfortunately he got injured, but he was on top of it, he did almost everything he tried and was full of confidence. Obviously I was disappointed for him."
Despite this, Bruno Genesio respects the choices of Didier Deschamps, and does not wish to criticize the current coach of the Blues: "Me, it never crossed my mind that Didier Deschamps has something against Stade Rennes or against the players who play in Rennes or against Flo (Mauritius) or against me. It would be completely stupid to think that. (…) Afterwards, he makes his choices, we can challenge them because we all have an opinion which may be different from his. What we cannot dispute is that, when he makes his selection, he makes it in his soul and conscience thinking that it is the best possible selection to win the title (…)."
And Didier Deschamps, without Martin Terrier, almost won his bet, losing in the final against Argentina.