Advertisement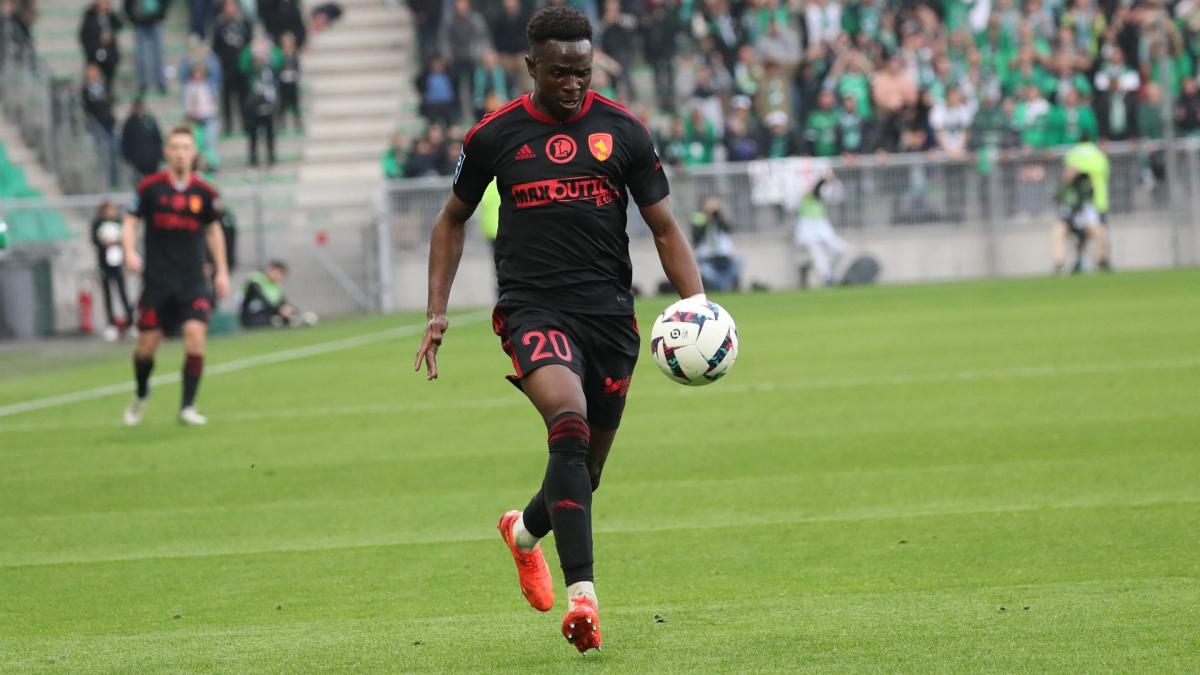 Advertisement
Advertisement
Advertisement
Foot Mercato: you are 13th in L2 with 43 points and there are two Ligue 2 days left. In what state of mind are you when the fight to maintain is tighter than ever?
What's next after this ad
Marvin Senaya: indeed, the fight for the maintenance is very close and it will be until the end. Our state of mind is very positive because we have our destiny in our hands. We are convinced that our capacities and our qualities, on and off the pitch, will allow us to maintain ourselves from this weekend.
To read
Bordeaux: the leader of the Ultramarines sentenced for insulting Laurent Koscielny
FM: you will face Pau then Bordeaux on the final day. How do you approach these encounters? Are you afraid to go down, since you are only two points ahead of the first relegation player (Pau)?
What's next after this ad
MS: we approach these two matches in the same way as we have approached all the other games of the season. That is to say with serenity, determination and the strength of character that characterizes us, because we are sure of our strengths, especially given our current momentum.
FM: you are on loan at Rodez. Despite this, we imagine that your determination is great in order to leave the club in L2?
What's next after this ad
MS: of course, keeping the club in the L2 championship is essential for me. Rodez has the capacity to continue in this championship. So I want to help this group as best I can and give back the trust that was given to me by the leaders and the team when I arrived.
FM: How do you judge your season collectively and individually?
MS: it has been a season full of twists and turns and very rewarding. Collectively, we had some difficulties at the start of the season which led to a change of coach. Subsequently, there was a little time to adapt where our matches were consistent. Despite this, we were still missing this detail to turn the matches completely in our favor. Since the beginning of March, thanks to our tireless work and efficiency in both surfaces; the results are there with 6 wins in 7 games, a series that we still want to continue. Personally, I came with the aim of maximizing my playing time and gaining experience and maturity, which was the case. So I'm quite satisfied.
Happiness is in the loan
FM: How have you progressed?
MS: I think that the fact of linking the matches favored the increase and the frequency of my high intensity races. This is essential in my role as a piston, especially in Rodez where our game is centered on the sides. I am also more effective in the offensive phase, through my crosses, and my ability to play 1 against 1 against my direct opponent in my lane. I also progressed tactically on my position and my reading of the game in the defensive phase.
FM: you are lateral but you managed to be decisive, it is a satisfaction we imagine?
What's next after this ad
MS: of course, I see myself as an attacking full-back. I like to bring offensively by my runs and my dribbling so it's always nice to be rewarded on the scoreboard. Especially since I help my team to grab points, so it's satisfying, but it's not an end in itself. The most important thing, for me, at the moment is the maintenance of the club, otherwise the fact of having been so decisive will not have the same impact.
FM: what was the speech of Strasbourg last summer so that you are loaned? Will you go back there?
What's next after this ad
MS: that is what is expected. As I said before, my primary objective when I arrived in Rodez was to gain playing time as well as experience. The leaders of Strasbourg were of the same opinion. Being all in phase, when Rodez showed up to us, the acceptance of the loan was obvious. I thank them moreover for this confidence because, I
come out grown humanly and sportingly from this loan.
FM: In what state of mind are you going back there?
MS: I go back there with the desire to impose myself, to show that I have progressed and that I am quite simply ready to reach the next level.
A future to settle
FM: Is staying there next year possible? Is a new loan possible?
What's next after this ad
MS: staying there is a goal. There are lots of parameters that I don't control. For my part, as a training club, I want to evolve at La Meinau for the next few years.
FM: what projects can you like? Is there a foreign championship that attracts you?
What's next after this ad
MS: first of all, the Strasbourg project. Of course, playing for the club in my childhood region that trained me and made me sign my first professional contract, in front of a stadium and passionate supporters, is something I aim for. Afterwards it is true that I really like the German championship as well as the English championship. But we must not skip the stages, continue to work and go "step by step".
FM: in terms of selections, you have triple nationality (France, Togo and Ghana), do you have any objectives?
What's next after this ad
MS : Indeed, I have goals but I haven't made a choice yet. It's very complicated and binational players necessarily know what I'm talking about. On the one hand France, which is the country that saw me grow up and gave me everything, and on the other Togo and Ghana, which gave everything to my parents and which are two countries from which I am very close. In any case, I'm in no hurry to make this choice because I want to be sure to make the right choice and above all not to regret it.
Pub. THE
update the