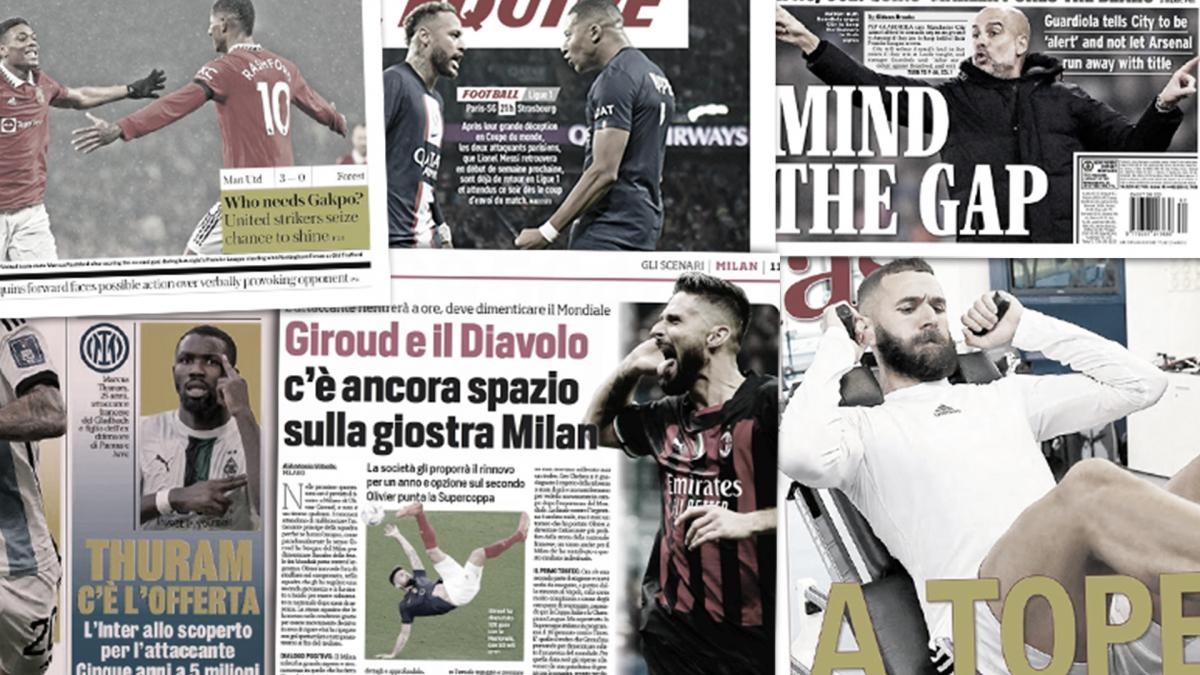 Advertisement
Advertisement
€5 million and 5 years for Thuram!
What's next after this ad
In Italy, Marcus Thuram is on the cover of The Gazzetta dello Sport today. The French striker has been regularly announced on the Inter side for a few months, but this time it's there, according to the pink paper newspaper: Inter is taking action. Thuram will receive the offer, very quickly, explains the transalpine daily. We are talking about a five-year contract, with an annual salary of €5 million! Under contract until June 2023 with Borussia Mönchengladbach, the former Guingampais should not extend with the German club. But be careful, because Atlético Madrid would also be on the 25-year-old.
The love story continues for Giroud!
It's another Frenchman who makes the front page of the Corriere dello Sport. This time, it was Olivier Giroud who made an impression in Italy, with his fine World Cup. According to the newspaper, AC Milan wants to continue the adventure a little longer. It must be said that his contract ends at the end of the season, and the Lombard club is satisfied with his performance since he arrived. The 36-year-old will be offered a one-year extension, with an optional second year.
To read
AC Milan: Paolo Maldini and the Milanese management are pushing for Nicolò Zaniolo
One " giant step for MU!
In England, Manchester United beat Nottingham Forest quite easily (3-0), for their rematch. The Red Devils left their opponents no chance with goals from Marcus Rashford and Anthony Martial in particular. For the DailyMirror it's more than a victory, it's a giant step » that the men of Erik ten Hag! The latter have rejoined the leading group, in 5th place, but only 3 small points from Manchester City, current third. And this is also what is highlighted on the front page of Daily Star this Wednesday, this " rise of the Red Devils visibly marked the spirits. More generally, it makes the headlines of all the English newspapers, with in particular The Times who ironically wonders who needs Gakpo? A reference to the Dutchman's transfer to rival Liverpool, when United were favorites to sign him.
Pub. the
update the