"It's not normal", New nightmare for Pogba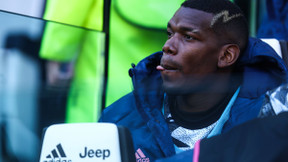 Advertisement
Arrived at Juventus last summer, Paul Pogba has still not had the opportunity to make his first match with the Turin club this season, the fault of his condition. The first appearance of the French international is more than expected, but physical fatigue forces him to postpone his return. A news that arouses concern on the side of Turin,
The ordeal continues for Paul Pogba. Since his departure from Manchester Unitedthe French international no longer appeared on a pitch and finally seems to see the end of the tunnel. Pogba underwent surgery for a lateral meniscus injury to his right knee in early September, after initially turning down the operation to maximize his chances of competing in the 2022 World Cup. The strategy turned out to be loser, and Italy are starting to lose patience with the 29-year-old, who is on his way back.
Pogba is still not fit
Nevertheless, Paul Pogba is long overdue. While he resumed training for several weeks, the environment was stopped by a new physical glitch, preventing him from returning to competition. " Pogba won't be there due to pain in his flexor muscles. Unfortunately, when a player has been without activity for months, pain appears when the intensity of the training increases. », analyzed Massimiliano Allegribelieving that Paul Pogba could be " in optimal conditions in two or three months.
After the marabout, a transfer? Pogba's ordeal never ends https://t.co/BJvnxBhMG3 pic.twitter.com/lODwqqujuu

— 24hfootnews (@24hfootnews) February 2, 2023
"I can imagine that the meniscus injury triggered everything that happened afterwards"
Former doctor of Juventus, Fabrizio Tencone spoke on the record Pogba. " I only followed the latest cases through rumors. Physically, in recent seasons, he has not shown the greatest continuity. I know my Juventus colleagues well: before giving the green light to his purchase, they evaluated everything. Clearly, his features got him the green light. I can imagine that the meniscus injury triggered everything that happened afterwards: we broke a balance that was not very stableexplains the doctor on Calciomercato.it. This new stop? This is not normal, otherwise he would be on the pitch. It's about understanding what it is. We are talking about fatigue, which is a problem of a few days. Allegri, however, said he will be back to full fitness in a few months so a more serious injury can be speculated. From what I read, this is a minor injury, muscle overload to be expected when recovering at high intensity. I think it's a minor complication: as far as I know, it's nothing serious. We would need precise information on the muscular situation and his knee. It is the joint that must be studied carefully. (…) If I had to give an answer on the future at the club as a doctor, I would check the knee in particular. »
Advertisement